Like many other 17-year-olds, Ally McKinney was in trouble. For one reason or another, she was being punished — grounded by her mother and forced to stay at home. She admits it happened a lot while she was a student at Herrin High School.
Looking for something to do, McKinney started baking. Turns out she liked doing it and she was pretty good at it. Despite being responsible for the grounding, her mother was the recipient of the first cake.
"I'll never forget it," McKinney said. "It was her birthday cake and it was a white cake with a strawberry filling. I decorated it with a beach theme — sea shells, sand dollars and sand. It tasted good, but looking back, the decoration was very beginner. Especially compared to where I am now."
That was eight years ago and where she is now still involves baking, but she's no longer in trouble with her mom. In fact, McKinney is an entrepreneur, the namesake of Herrin's Cakes By Ally.
That first cake led to others, produced for family and friends. Requests from others soon followed and soon, McKinney found herself baking full time at just 18 years old, using family recipes and others she has discovered and fine-tuned.
McKinney bakes dozens and dozens of cupcakes every day as well as traditional cakes, cinnamon rolls, cookies and more. She says her work includes baking for at least two or three weddings every weekend.
"Cupcakes continue to be really popular, especially for weddings," she said. "A lot of people are switching from that traditional five and six-tier wedding cakes to just having small cakes to cut for pictures and serving their guests cupcakes."
She says she's learned a lot — both about baking and business along the way.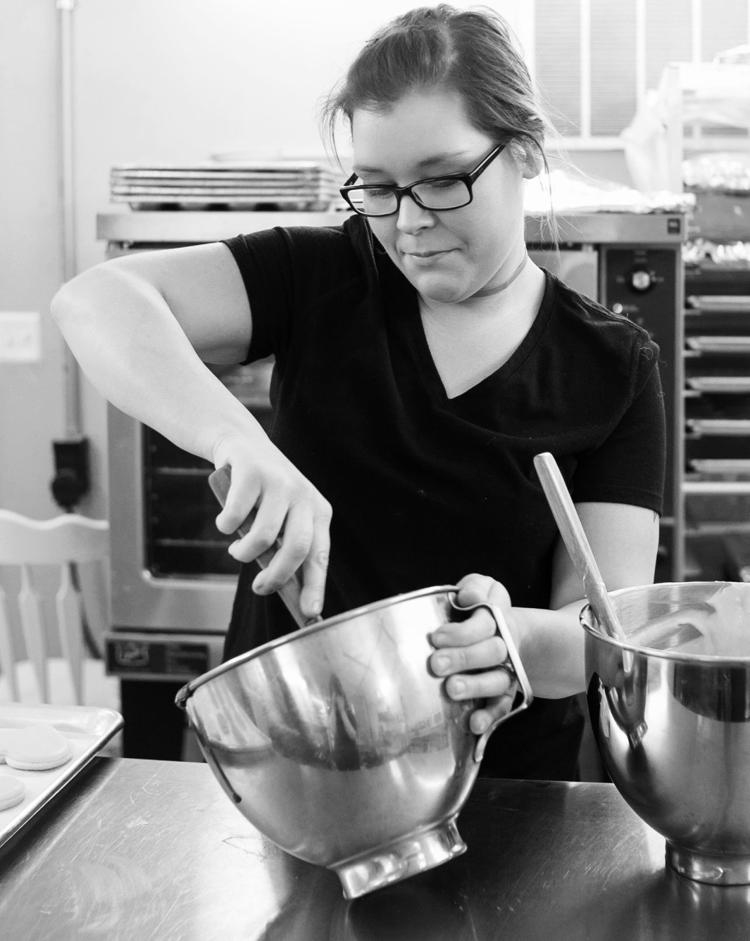 "I don't have any professional or collegiate training," she said. "I wish I had a little bit of business education."
McKinney adds that she has some "friendly competition" — other bakers that share ideas and experiences with, all for the benefit of each other.
"There aren't a lot of other bakeries that do what I do," she said, explaining that is why she has customers from as far away as Mount Vernon, ranging from those looking for a single sweet treat to large, custom orders.
"I once did 27 cakes for Brehm in Carbondale," she said. "They used them as centerpieces for a banquet."
McKinney says she tries to support charitable causes that are close to her heart whenever possible.
"This area really supports me, so it's the least I can do — to give back," she said.
She adds that growing a business in a less-than-expanding economy can be tough.
"The biggest challenge is the economy," she said. "The cost of everything has gone up since I started: grocery supplies, plastic supplies, utilities, everything. I just try to keep putting out the best product. That's all you can do."
Additionally, she says she works hard to keep up with the latest cake trends. She says small, fancy cakes are especially popular right now.
"Sometimes they are decorated with things like macarons, meringue, piping and all kinds of different things. They are very eye-appealing," she says, always willing to expand her repertoire.
"People come in and they want something new and exciting. I'm happy to try give it to them," she said.
Cakes by Ally is at 908 S. Park Ave. in Herrin, and can be reached at 618-694-9939.