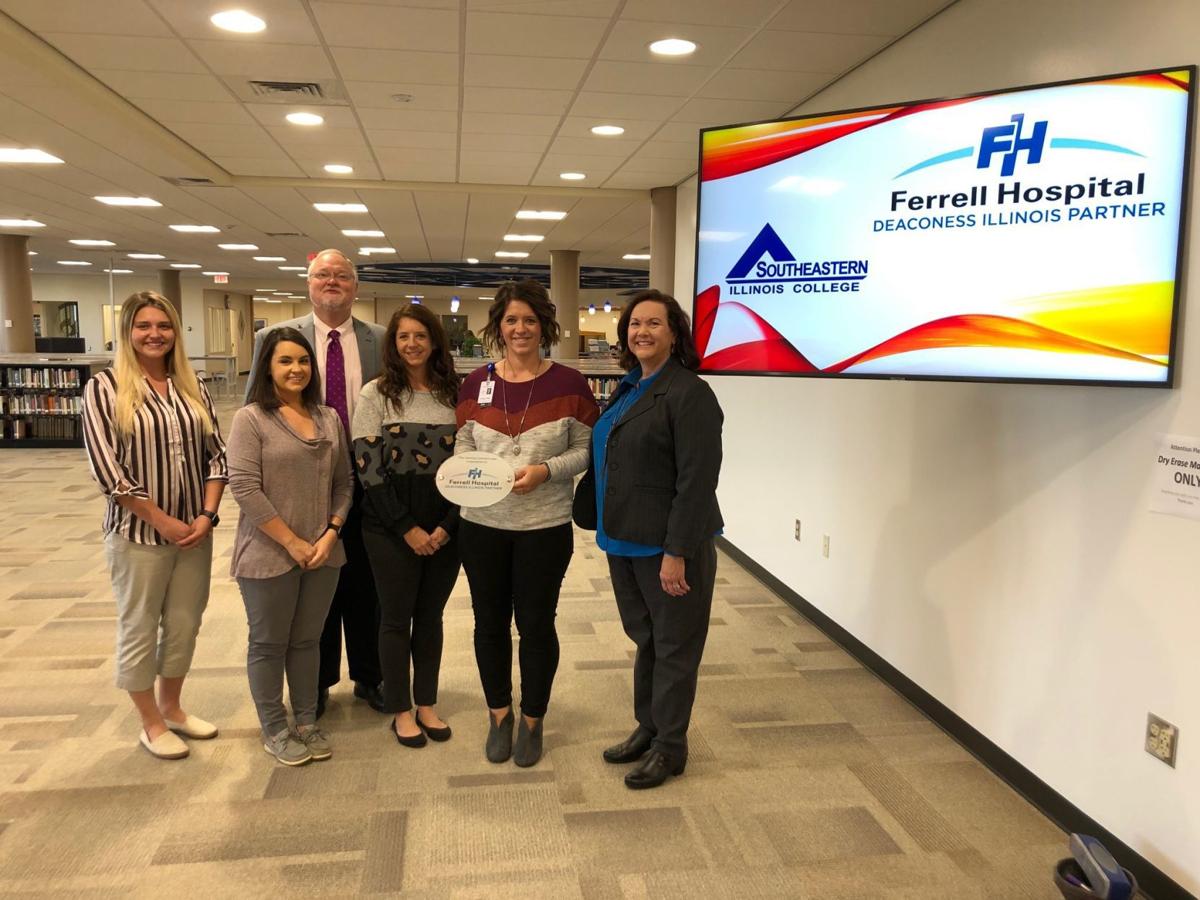 Caleigh Bruce, chief compliance officer — director of human resources at Ferrell Hospital in Eldorado, and Allison Sisk, marketing specialist and community education director, recently visited Southeastern Illinois College to view the Collaboration Station space that the hospital sponsors in the college's renovated Learning Commons area.
The SIC Learning Commons houses the Melba Patton Learning Resource Center, Online Learning & Educational Technology department, and the Dana Keating Student Success Center. The Collaboration Station is a place for students to project content from their wireless devices and work together on large group projects.
You have free articles remaining.
"Ferrell Hospital is proud to be a sponsor of the new Learning Commons area," said Bruce. "We are excited to see the students utilize this station for group studies and presentations, which allows them a better environment to collaborate and work as a team."
A ribbon cutting celebration for the Learning Commons is being tentatively scheduled for Wednesday, Jan. 22, at 11:30 a.m. To become a sponsor, contact Karla Lewis at (618) 252-5400, ext. 2326, or email karla.lewis@sic.edu.