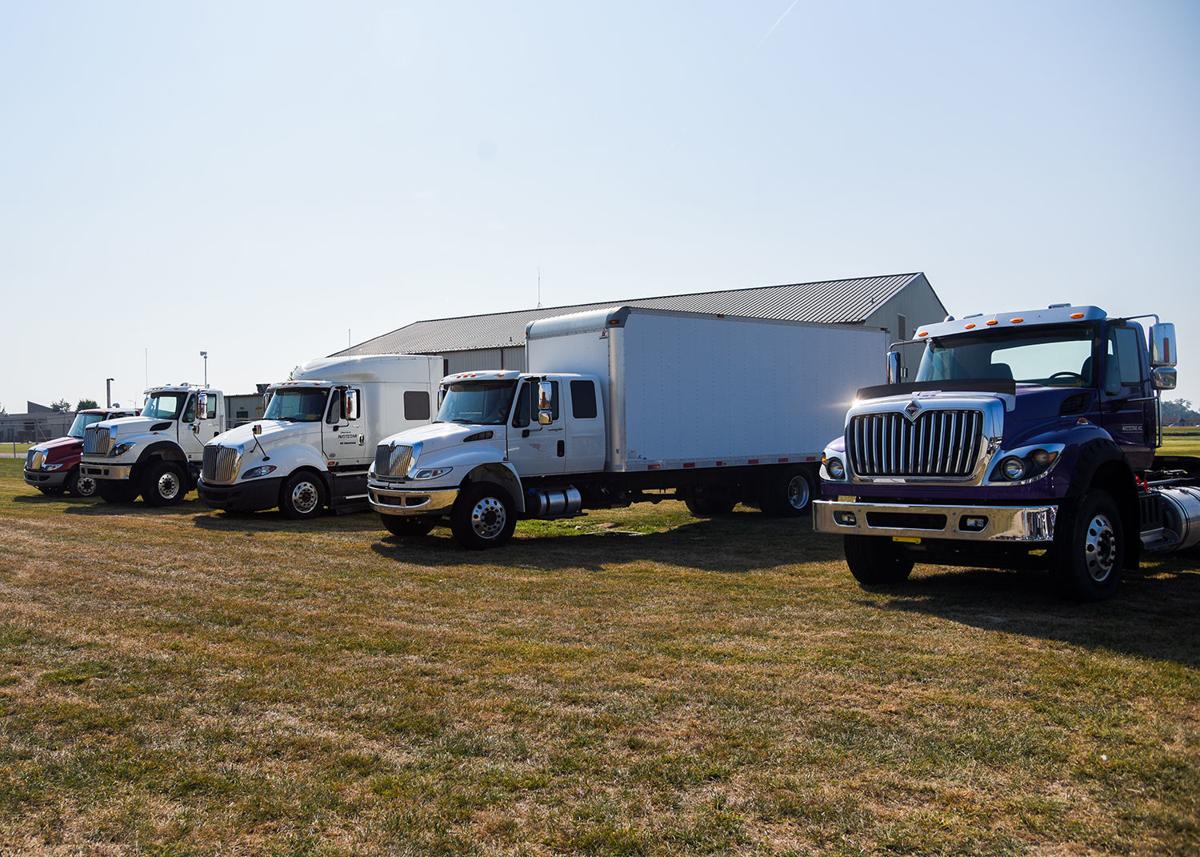 INA — Rend Lake College Diesel Technology students are going to be able to put rubber to road when it comes to their education with the donation of five International trucks, thanks to Navistar and 2013 RLC Alumnus of the Year Trish Reed.
Reed, vice president and general manager of IC Bus (a Navistar company), hopes that the trucks will provide an excellent training tool for future generations of trained technicians.
"It's really important that the students at Rend Lake College have the latest and greatest technology that reflects the type of equipment that they're most likely to see when they go out into the workforce," Reed said.
The five trucks represent a different segment of the Navistar lineup to allow students a hands-on opportunity with each of the vehicles that they would be expected to maintain. Each truck is a new unit that came from the company's test fleet.
You have free articles remaining.
"A ready workforce is built through strong curriculum, optimal learning environments and a foundation of valued industry partnerships," said Gabriele Farner, dean of applied science and advanced technology. "Navistar plays a tremendous role in this process. The trucks donated not only ensures our students are getting hands-on learning on the current technology, it also supports professional growth for our instructors."
"The generous donation from Navistar creates an incredible learning opportunity for our programs, our instructors and our students," added Rend Lake College Foundation CEO, Kay Zibby-Damron. "It's always so nice to see alumni like Trish Reed engaged in philanthropy and creating opportunities to give back to where they began their journey. Trish has been instrumental in forming a wonderful partnership between Rend Lake College and Navistar, and we are very appreciative of her efforts." 
The diesel technology program is designed to provide students with the technical knowledge and work skills needed to enter the diesel engine repair and maintenance field. This mechanical-field program is structured with both lecture and laboratory experience and leads to either an associate in applied science degree or an occupational certificate.
College personnel take great pride in the fact that most work is based on realistic live work situations. Emphasis is placed on hydraulics, diesel fuel systems, transmissions and power trains, diesel engine maintenance, diesel engine electronics and computerized engine controllers in relation to the modern technology of today's industry. Associate degree course work includes one semester of supervised on-the-job training.