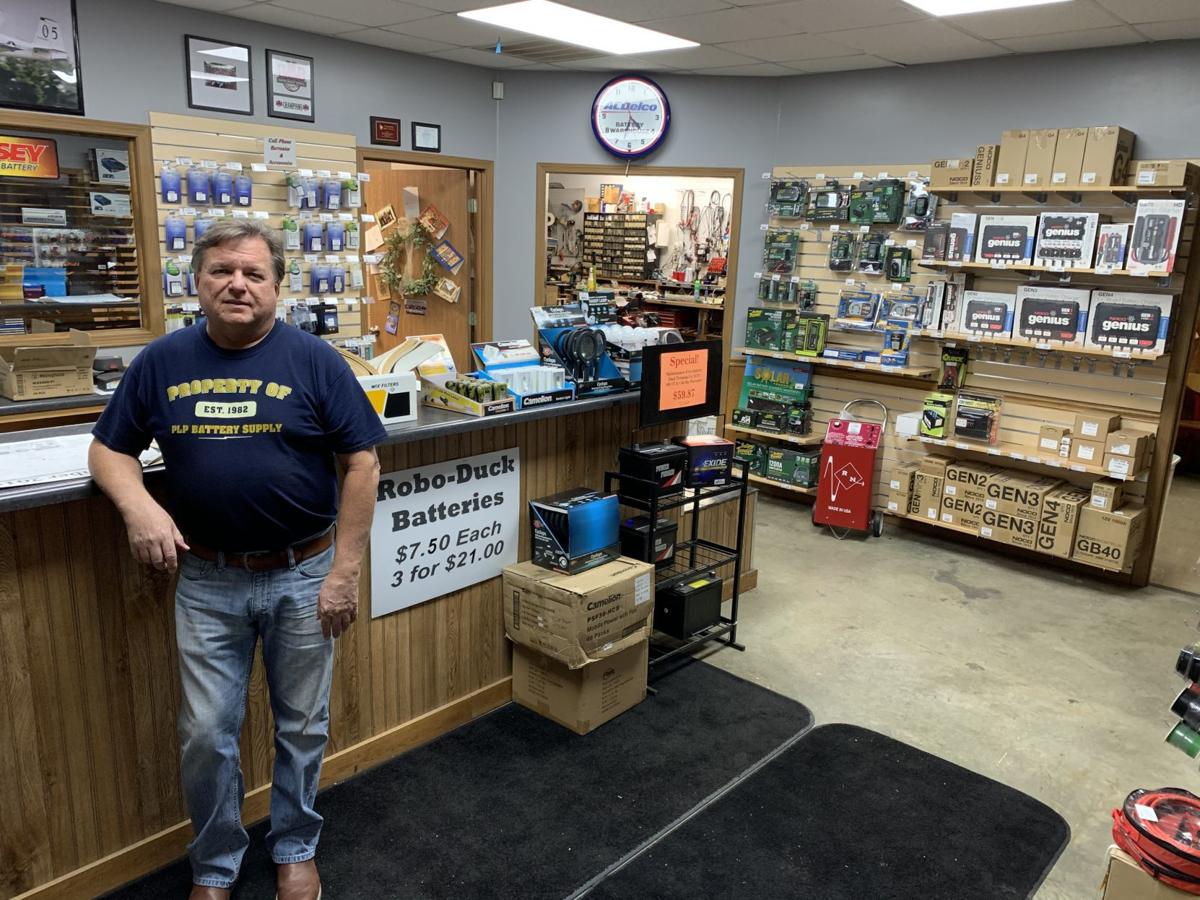 Batteries are not something we usually think about. That is, until we find ourselves in need of one for our car, a new gift received at Christmas or for a cordless tool or some electronic device.
Rick Polete and his team at PLP Battery Supply in Murphysboro, however, think about batteries a lot. In fact, they think about a lot of batteries — thousands of them.
"We are a wholesale distributor with a retail storefront for batteries and everything battery-related," explains Polete, who was one of the founders of the company in 1982. "We started out pretty much automotive-type batteries for cars, trucks and tractors and now it's grown to everything from the tiniest batteries to great big ones."
At any given time, it is not uncommon for one staff member to help a customer with a hearing aid battery while another takes an order over the phone for large, industrial cells for coal mining equipment.
"You name it," he says, "batteries for golf carts, medical equipment, tractors and everything else. We also handle battery chargers as well."
Polete says that PLP is likely the largest distributor of battery charger repair parts in the country. It's a part of the business after gaining some exposure in a small trade publication specializing in automotive electrical rebuilding — a newsletter read by those who work on alternators and similar equipment.
"It was like two or three lines in the publication and we soon started getting calls from all over the country of people looking for battery chargers. That opened our eyes and started what we call our 'mail order' business," he explains.
Today the company ships batteries, chargers and other battery-related products all over the country, as well as assisting customers who walk into their Murphysboro location. Polete says the company has a "pretty good mix" of local, online and mail order sales.
He adds that all of the eight employees have learned a great deal about batteries of all types and can answer most questions. He calls the company founders "gear heads" and says they all had a background in automotive works, so batteries came easy.
You have free articles remaining.
"We knew what we were dealing with as far as the automotive stuff went," he recalls. "Since then, we've spent time at battery manufacturers' facilities or rebuilding facilities and worked with distribution companies, learning from all of them some of the specialty things. That's the only way we've found to learn it all."
He continues, "It's a fairly specialized business to be in and there seems to be a lot of misinformation out there about how to get the most from batteries and maintain them. Much of what we do is to give people the correct information and helping them to learn what they need to be doing to take care of batteries and make them last longer."
PLP Battery Supply also handles nickel-cadmium and nickel-metal hydride batteries used in cordless drills and other tools.
"We carry new packs and we also rebuild them," he says, explaining that while the cost of a rebuild is about the same as a new pack, there is a benefit. "When we rebuild one, we do it with much heavier cells, so we are building a higher-capacity cell that's going to run a lot longer."
Polete says over the years, the company has rebuilt battery packs and chargers for a full range of electronic devices.
"From vacuum cleaners to shavers, TV cameras and more. You name it," he says.
He says that the company currently has more than 10,000 different part numbers in stock — mostly batteries (including up to 300 different batteries for cell phones).
"We also have terminal parts, chargers, cores, cables, isolators, power inverters and more. It's all in stock here, he adds, saying the Murphysboro warehouse measures some 10,000 square feet.
The company will continue to serve the region and battery-hungry world, he says.
"Batteries are pretty ubiquitous," he says. "They are in our lives, up and down, all over the place to the point we don't even realize how much we depend on them."