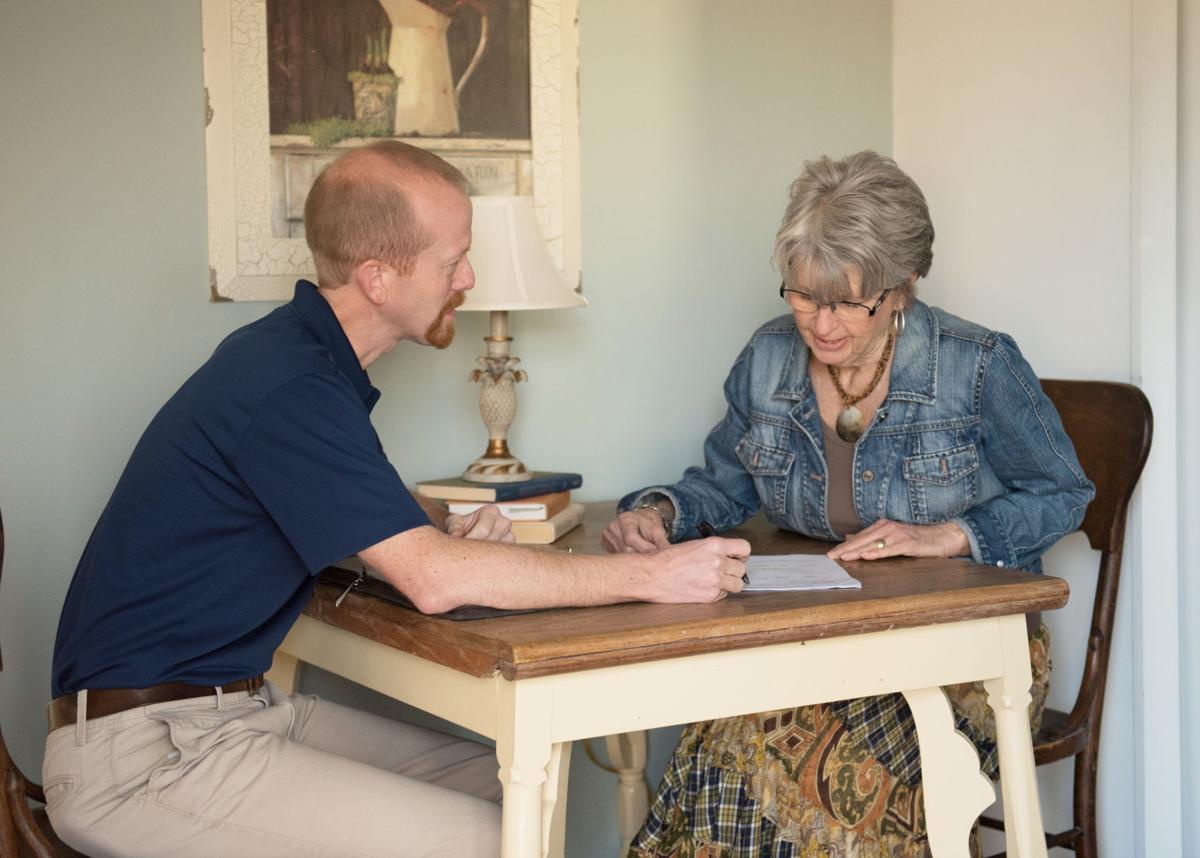 For Josh Dice, the main goal of Security Alarm Co. is to help customers alleviate some worries. He says it's been the focus of the company since his father and grandfather started the firm almost 50 years ago. Today, Dice, along with three of his siblings, lead the company from locations in Marion and Salem.
"I tell our sales staff that we don't sell alarm systems; we sell solutions, and for most people, the ultimate solution is peace of mind," Dice says.
The company, which has grown to more than 30 employees, services homes, businesses and other institutions throughout the lower one-third of Illinois.
"We install systems in everything from hospitals, factories and schools to mobile homes and everything in between," Dice, the company's general manager, says. "Probably about 35% of our business is residential and the other 65% is in commercial settings."
Security Alarm has systems that not only activate in the event of a break-in, but also monitor for fire and other problems as well as systems that control access, such as those in banks and health care settings.
"Probably 20 years ago, when people thought of a security system, they were thinking of a more traditional intrusion alarm system, but today it is much more, including security cameras and smartphone applications," he says.
Dice says recent developments in technology have greatly impacted alarm and security systems as well as the ways that customers interact with their systems.
"You can pretty much do everything through your smartphone now," he explains. "You can see who is at your door, control your door locks, turn your alarm on or off and more. You can control your lights and set your thermostat.
"The technology has gotten smarter," he says. "We have security cameras now that use analytics to detect vehicles and people. It used to be to look at camera footage, you would have to sit in front of a camera for hours and hours to playback video. With the smart cameras, you are only going to have to play back the instances where there are actually people or vehicles. You can identify incidents in a matter of seconds."
In addition to intruders, he adds systems can be useful when parents choose to leave older children at home by themselves.
"We can put sensors on cabinet doors or other places like a liquor cabinet or gun storage. With that, even though your home alarm may not be on, any time one of those doors open, you'll get a notification on your phone, so you'll know if something that shouldn't be opened is opened," he says. "You can have sensors on your exterior doors and security cameras so you know that the kids are home safely."
Dice says the alarm systems can aid in monitoring the coming and goings at your home, with sensors, surveillance cameras and even doorbell cameras.
"You can really monitor a lot of things in your home that you couldn't monitor 10 years ago," he explains. "You can even make sure your kids get home when they are supposed to. For example, you can set your alarm on and if they don't turn it off by 3:30 p.m. or some time you set, you get a notification on your phone."
Of course, the on-phone apps are a part of the security system as well, giving notice to homeowners or business leaders as well as law enforcement when an alarm is triggered.
Dice says the alarm systems are monitored around the clock by a third-party service. New alarm systems cost between $300 and $3,000, Dice says, with monthly monitoring fees ranging between $30 to $60 depending on services.
"Peace of mind is what our customers are buying. They want to feel secure," he says. "Every night when they good to bed, they want to be able to set their alarm and sleep well. These systems are just a tool to bring peace of mind."