Every town in the region is frantically trying to find its next project to enhance its town by developing new plots or bringing in new businesses to generate sales tax.
Acquiring new land, selling property and attracting new developers into city limits for new projects is all part of the game.
Several towns in Southern Illinois are primed and ready for economic development, including two Franklin County towns — West Frankfort and Benton — which have city-owned land waiting to be developed.
Carbondale and Marion are constantly looking for different developments with Carbondale recently closing with a developer about a Hilton franchise hotel for its downtown, or Marion creating a new tax increment financing district near The Hill for potential business partners.
Interim Carbondale City Manager Gary Williams said economic development is a long process and it takes a lot of work from different people to bring projects to light.
"When you start to see these developments come to fruition, it doesn't happen overnight," he said. "Many of the people in place right now have been working at it for a few years. And I think we all are persistent. You can't let up and have to keep believing it can be done."
Williams said there are two more new developments in the works downtown that he can't disclose until there is a deal in place, but he said the developments will fill two holes in Carbondale's downtown.
West Frankfort
Mayor Tom Jordan is excited about the new possibilities for economic development. The city recently voted to purchase the Factory Outlet Stores of America and surrounding area Tuesday with a price tag of $1.8 million.
The city of West Frankfort voted to purchase the Factory Outlet Stores of America and surrou…
The outlet mall sits across from the city's Interstate 57 exit ramp. The city made an offer to DeSantis Properties from Fresno California for the property in August. There are about 20 acres, including the mall, parking and additional parcels of land, said Jordan.
"There is a six-acre plot there that is ripe to be developed," he said.
The purchase of the mall and surrounding land gives West Frankfort the opportunity to be in the economic development discussion, Jordan said. He said several companies have wanted to start a conversation about bringing its business to the town, but needed more land than the city could sell. He said those companies would attempt to buy the needed property, but couldn't agree on a deal.
"We now have the ability to attract people, economically, that we couldn't before," Jordan said. "Because we didn't have a place at the table."
The city now owns about 12 to 15 acres of open land by the interstate, and if a developer needs more than one acre to develop for a brand name restaurant or business, the city can be involved in the process.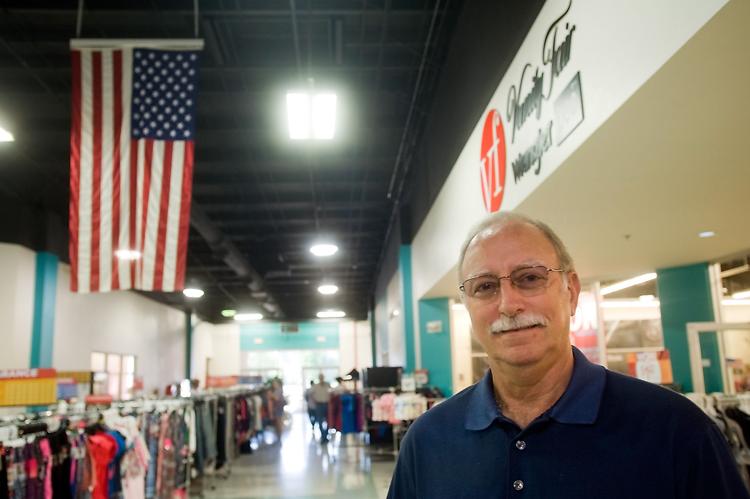 Jordan wants to tell the taxpayers the purchase of mall will be close to a break-even situation financially.
You have free articles remaining.
When you look at the cost of the mall with operating costs, taxes and utilities, and then take the rent from the tenants, then subject the loan payment, it is really close to being a wash, the mayor said.
"We want to have a professional agency help to find stores or economic developers come into the mall, so we have more revenue and can pay off that loan quicker," Jordan said. "Also, that generates home-rule sales tax dollars. Bringing in additional tenants and more sales tax and spruce it up."
West Frankfort has an 8.25 percent sales tax rate, with a 1 percent Home Rule tax.
The goal is to pull a few people off the interstate and into a brand-name restaurant or get gas in West Frankfort once something is developed, Jordan said.
"We are trying to do something to change our trajectory," he said. "I have been told if you are not moving forward, then you are moving backward. And I have to agree with that."
Benton
Benton is poised for economic development, but it will have to wait until the completion of its wastewater treatment plant to finish construction next year, Mayor Fred Kondritz said.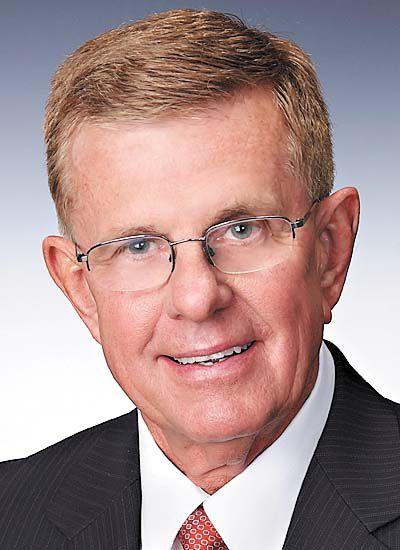 The 79-year-old sewer plant is in dire need of repair. It hasn't had any repairs since it was built.
"That is the only choice we have is to replace it," he said. "Most wastewater treatment plants have longevity of 25 years before it needs major renovation."
He said there is a $13 million loan in place for the payment of the plant. Construction will start in the spring and it should finish about 8-10 months after construction begins.
Benton is putting a lot of its hopes on the development of an Illinois Department of Transportation plan for an exit off Interstate 57 at Petroff Road.
The exit was approved by IDOT in July, and it will give Benton two exits inside city limits.
Kondritz said the city owns about 80 percent of the land with a mile-long stretch between Petroff Road and Walmart in Benton. He said the city is developing property near the proposed exit with The Blue Ridge Tractor Factory, which will be in operation around January, and a modular home business that is in the middle of construction.
He said there is also a large industrial park with about 68 acres of land that could be developed. He said there are interested parties in the land if the construction of the exit is completed.
The exit will take about three years to complete, and IDOT is awaiting funds from the state to begin construction, Kondritz said.
"The economic future is very bright, but it hinges on the state budget and the future of IDOT working on that exit," he said. "The exit is a very huge part of what we are doing. Plus developing the industrial park once the infrastructure is complete and making it easily accessible."