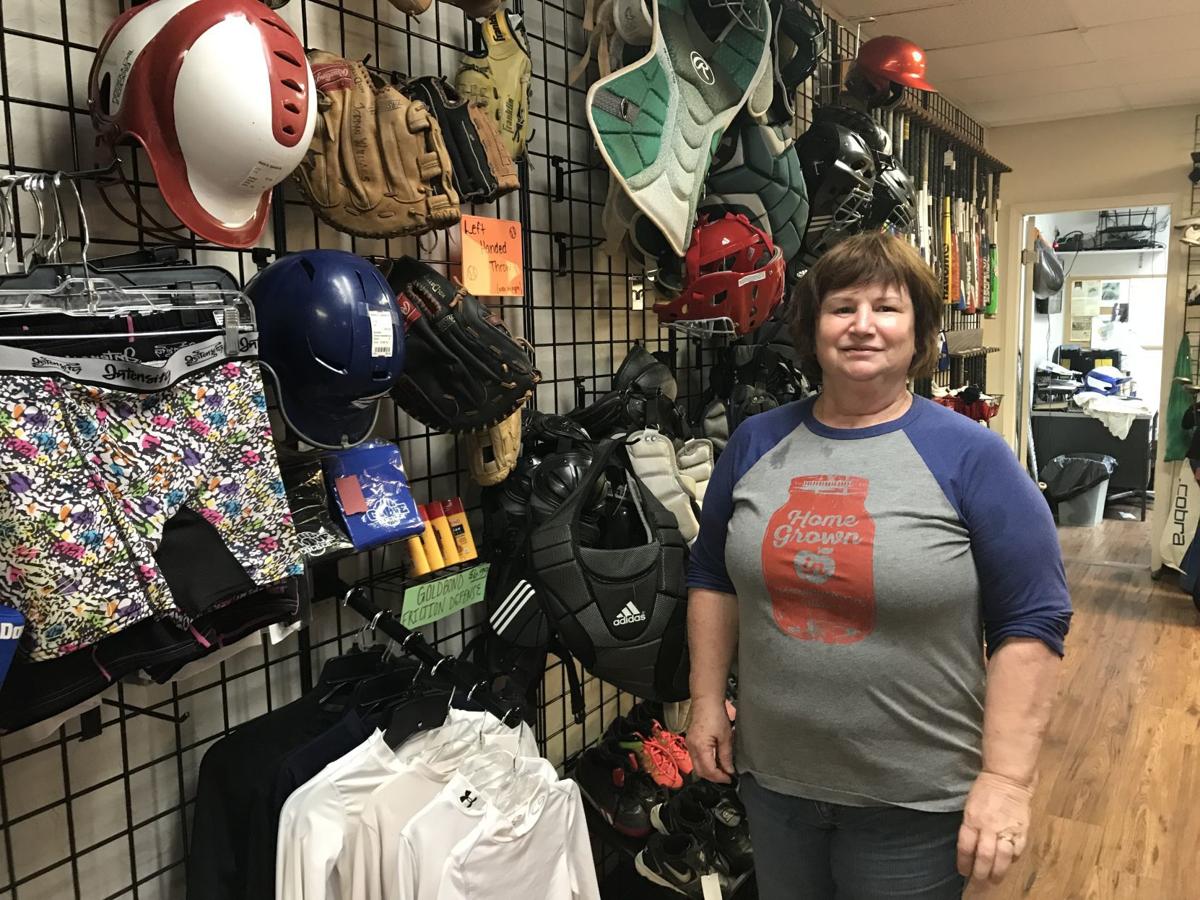 Often entrepreneurs have a business idea that hinges on finding the perfect space. Trudy Thompson's situation was just the opposite. She had the perfect space, but needed the right idea.
Thompson owned a small apartment complex on the corner of Walnut and Sixth streets in Murphysboro — one of the most visible locations on the city's east side. In addition to several apartment units, the building features a retail space right at the front, with parking just outside the door. Thompson says she knew it was a great location for a business, but what business?
A mother and grandmother, Thompson had been to her share of youth sporting activities — soccer matches, baseball games, football practices and more. Reminiscing about the sports and all of the costly equipment, she found her idea and started Southern Illinois Sports Resale, located at 610 Walnut St.
"I knew I could open and run a business as long as I didn't have to pay rent because that's the worst expense for any business," she recalled. "I kept thinking about what would be a good business in Southern Illinois, and then it clicked. I raised two kids by myself and having them in sports was so expensive, so I knew the need for a shop like this."
Thompson's store carries gently used sports equipment and sports memorabilia, all on a consignment basis.
"I carry anything sports related: a lot of soccer and basketball shoes, all sorts of baseball equipment, especially gloves. I can't keep gloves in stock very long. We have pants, shoes, cleats, you name it," she said.
The store also carries golf equipment, hunting gear, roller skates and more.
"I just don't get a lot of fishing gear," she said. "I've noticed men just don't want to give up their fishing stuff."
Thompson said Southern Illinois Sports Resale is meeting a couple of needs. She said the store helps people make money from equipment they no longer need and it helps others by being an affordable source for sports gear.
"More than 90 percent of the merchandise in the store is owned by someone else," she said. "We're selling it on commission. Most stores like ours split it 50/50, but because I don't have to pay rent, we can actually pay them 60 percent of what it sells for, and if they make $200 or more, I'll give them 70 percent."
She explained that she is selective in the merchandise she carries. She said space will not allow the store to handle exercise equipment and all other gear has to be in excellent condition.
"Clothing has to be name brands like Nike or Under Armour," she said, adding that the store has a lot of St. Louis Cardinals, SIU Salukis and Murphysboro High School apparel. A display case offers autographed sports items including photos and trading cards.
The shop has been open for a year and Thompson already has seen some patterns.
"April, May and June are very busy. It's really hard to keep up with it," she said. "Then when all of the fall sports kick in, we'll get really busy again."
Thompson said the shop also rents some outdoor games and backyard toys like giant versions of inside games or a super-size slingshot for water balloons.
"You never know what you'll find here," she said. "Plus, for those looking to sell some items for more than they'd get at a yard sale, we're a perfect fit. It's an opportunity to make a little money and save on the other things you need for your children or yourself."