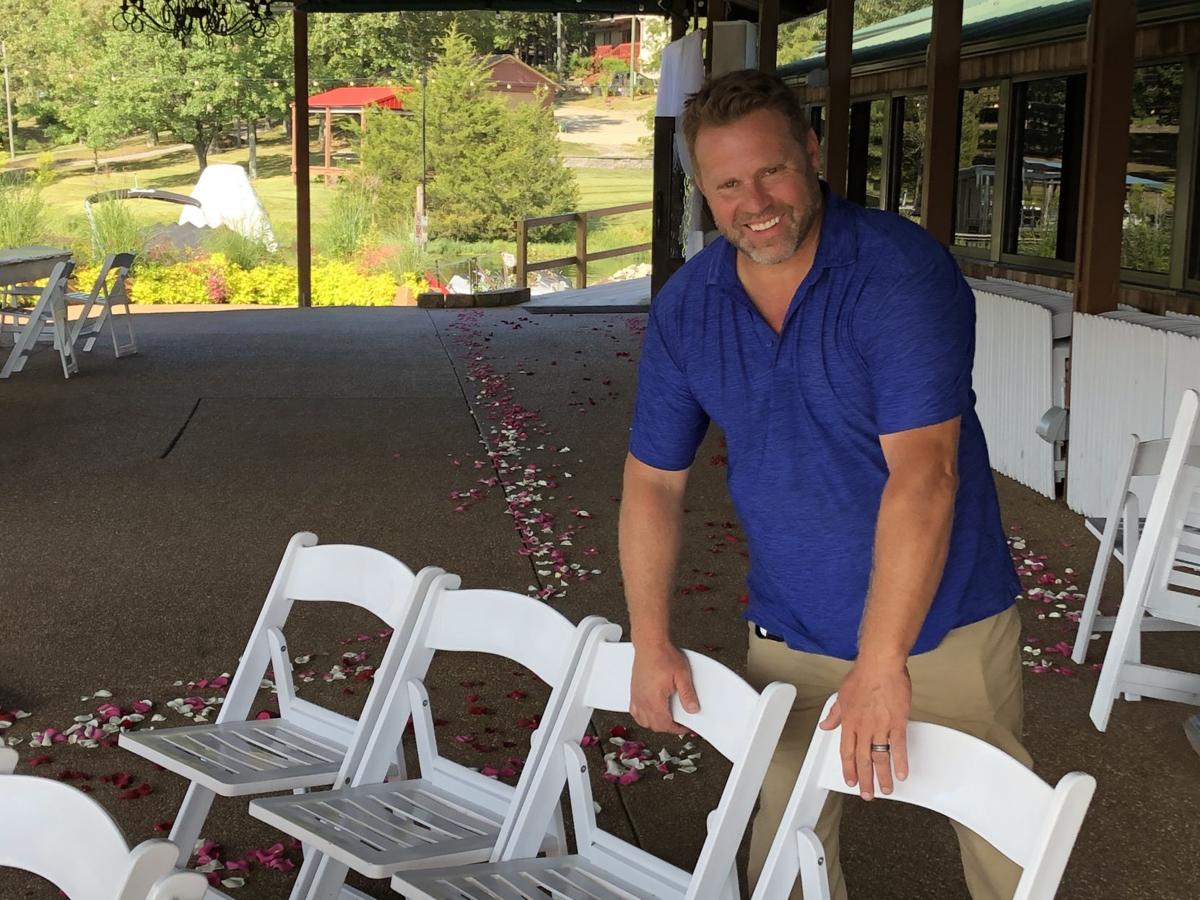 Micah Merrill zips around the property on his Onewheel — a motorized skateboard given to him by his family last Christmas. It's easy to think that the device is simply a toy, but to Merrill, co-owner of The Resort at Egyptian Hills, the Onewheel is a tool, allowing him to keep things moving along at the growing enterprise, located on Lake of Egypt near Creal Springs.
"At the resort, we specialize in cabin and boat rentals as well as events," Merrill, a Southern Illinois University law graduate, explains.
The resort features impressive views of the lake, which complement the facility's rental cabins and chalets as well as pavilions and meeting spaces. Boat rental is also available. In fact, some cabin rentals include the use of a pontoon boat.
As recently as 15 years ago, what is now The Resort at Egyptian Hills was little more than a bait shop and marina. Merrill's business partner, Jody Perrotto, purchased the facility, moved out some trailers and mobile homes on the property and began adding some cabins.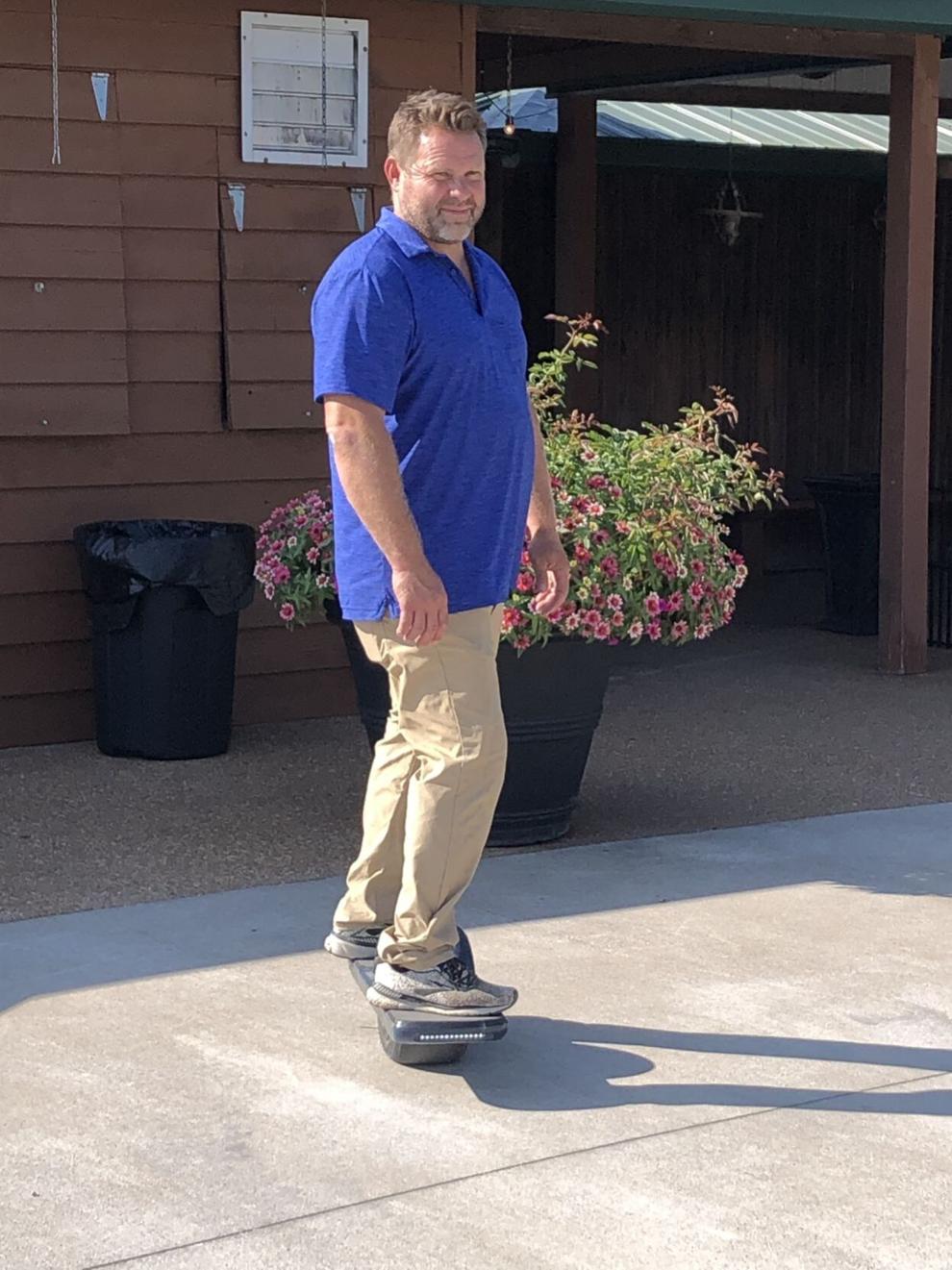 "The initial plan was to sell those, but we transitioned into renting them and it went so well, we just kept going," he says. "That was kind of the start."
Merrill says the resort has become a popular location for weddings and family reunions.
"Our wedding business is growing every year," he says. "We do a lot of weddings, mainly in the spring and fall with a few in the summer."
He says the resort has found a niche in hosting weddings.
"What makes our venue unique is being right on the water," he says. "It is a beautiful place that just can't be duplicated."
The facility has its own wedding coordinator and has already booked dozens of weddings for 2021. The Resort at Egyptian Hills also has its own catering team.
"We take a lot of pride in what we do to make sure that each and every wedding is absolutely perfect for the bride and grooms and their families," he says.
He explains that family reunions are a growing part of his business. He says the facility provides food and meeting spaces for family members from all across the Midwest as well as other amenities including the use of a pontoon boat.
"We've got canoes, kayaks, a water trampoline and more. We're just really trying to cater to families," he adds.
Merrill says it was a few years after Perrotto purchased the property and just after Merrill's own graduation from law school in 2010, that he came on board. He's been with The Resort at Egyptian Hills ever since.
"We were talking about some of the different job opportunities I was looking at and he mentioned that he had a marina and wondered if I'd like to take a look," Merrill recalls. "I drove down, came over the hill and saw it. I knew just then that this is was I was supposed to be doing."
He says despite the crazy hours, he is enjoying every moment of working with guests and planning events ranging from reunions to outdoor concerts.
The concerts feature popular tribute bands and a have become a signature offering of the resort.
"We actually hold them at our wedding venue and the band faces out toward the lake. We have tables and chairs all around and of course, the bay completely fills up with boats," he says. "It is one of the neatest, most amazing experiences. People absolutely love them."
Merrill says he absolutely loves being at the helm of The Resort at Egyptian Hills.
"I mean, I could be doing depositions," he says with a smile. "Instead, I'm out here on the water, meeting people and making friends. I totally enjoy what I do."
Plus, he gets to ride the Onewheel as part of his job.
"I use it for everything," he says. "I've moved tables on it, I take out the trash on it and I can cruise around the property on it a lot quicker than I could on foot," he says.
He adds that he sees a bright future for The Resort at Egyptian Hills.
"I think as people continue to discover this area, the lake and the resort, we will continue to grow. We're excited about it."