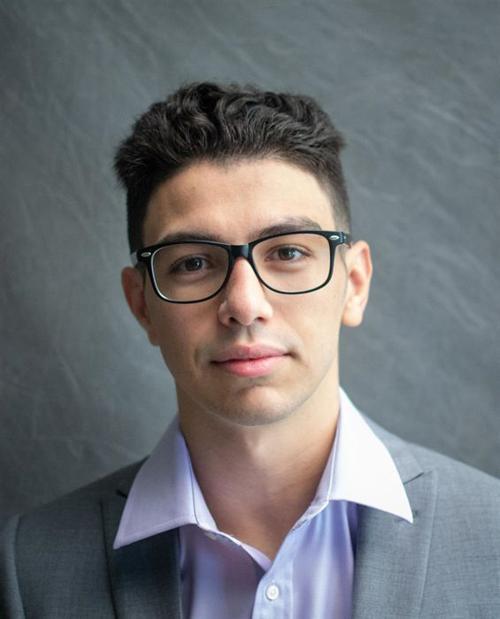 SPRINGFIELD — Raymon Troncoso has joined Capitol News Illinois as a reporter through the Report For America 2020-21 program.
Troncoso, a multimedia journalist who is a graduate of the University of Florida, joined Capitol News Illinois on July 13. He will be with CNI for at least one year via Report For America.
Troncoso will be reporting on how state government and legislation impacts underserved communities. His focus will not only be on minority communities, but also the many rural communities throughout Illinois that feel disconnected from what happens at the Capitol in Springfield.
He'll not only be focusing on producing written content, but he'll also be working on multimedia storytelling. Troncoso will also play a major role in the Perspectives on Progress podcast and stories project, a collection of conversations on race with state leaders, as well as other enterprise efforts.
Report For America is a national service program that places talented, emerging journalists into local news organizations to report for one to three years on under-covered issues and communities. An initiative of The GroundTruth Project, Report For America addresses an urgent need in journalism at a time when news deserts are widening across the country, leaving communities uninformed on local issues and threatening our democracy like never before.
Report For America pays about half of the reporters' salaries and helps participating news organizations raise money for the other half. Like Capitol News Illinois itself, CNI's involvement in Report For America is being funded in part by the Robert R. McCormick Foundation.
Troncoso said he believes in RFA's mission, shared by Capitol News Illinois, of strengthening communities and democracy through local journalism. He recognizes how the continued reductions of newsroom resources have impacted communities and democracy.
"This has led to news deserts, and in many areas of the country one of the most prominent news deserts is coverage of state governments," he said. "People simply don't know what's going on in their own state because news outlets can't afford dedicated coverage of the capitol. That's why I joined Capitol News Illinois, because it's doing essential work, providing a service that benefits the entire state.
"Now that I am a part of the team, I hope to contribute to their success and add an extra dimension to coverage, uplifting the voice of marginalized communities who have historically been underrepresented in government decision-making, even when it has drastically impacted their quality of life."
Capitol News Illinois is a nonprofit, nonpartisan news service covering state government and distributed to more than 400 newspapers statewide. It is funded primarily by the Illinois Press Foundation and the Robert R. McCormick Foundation.
The business news you need
With a weekly newsletter looking back at local history.