CARBONDALE — Owning a used bookstore wasn't on Sarah Heyer's bucket list. In fact, she desperately hoped someone else would fill the void when Bookworm closed its doors in the Eastgate Shopping Center a little over two years ago.
When that didn't happen, she even bought a building on West Main Street and went into business with a partner who had aspirations of opening one. But it never got off the ground.
Heyer realized that if it was going to get done, it might have to be her doing.
"I know nothing about books," she said. "All I thought was, Carbondale has to have a used bookstore. And then I just walked into it."
Confluence Books opened at the beginning of December at 705 W. Main.
It's located inside a building Heyer purchased that was built in 1917. It was a family home transitioned into office space decades ago. Prior to the bookstore, it housed an insurance agency on the main level and a music school in the basement.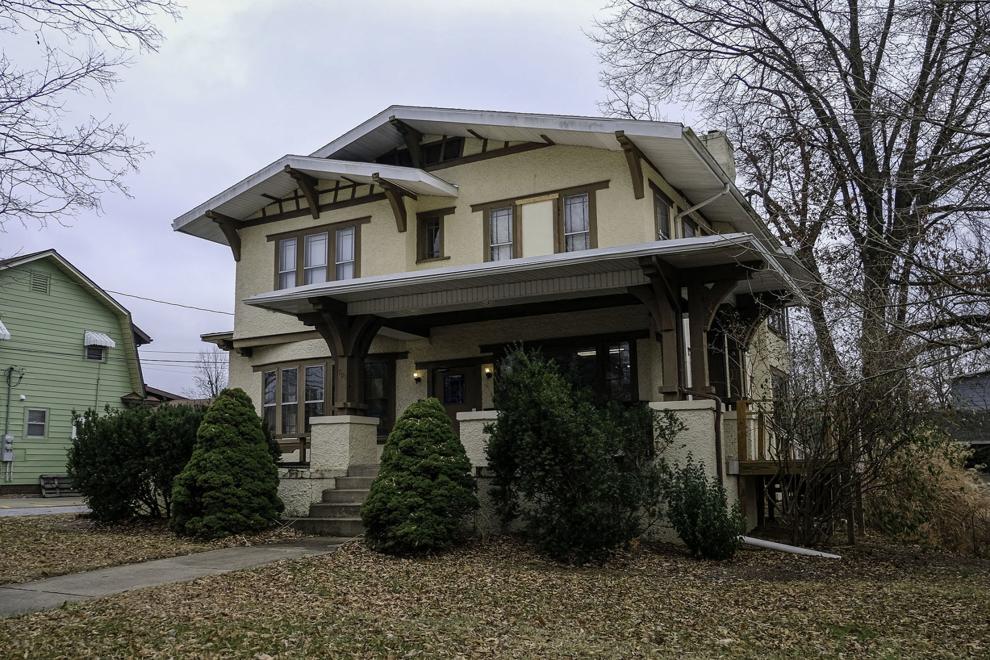 At present, Heyer is operating her store virtually. Buyers can peruse her selection of nearly 4,000 used books online and make arrangements for pickup or delivery. By spring or summer, she hopes to be able to welcome the public inside.
She's spending the months until then sorting through hundreds of donated used books and putting them into sections such as fiction, humor, regional, young adult, mystery and classics.
She's also undertaking a renovation of the building and addressing years of neglect in the process. She has already rented out an upstairs apartment. Before opening to the public, she plans to make the entrance wheelchair accessible with a ramp or lift.
Heyer said it's turned into a bigger job than she imagined, but several neighbors have volunteered to help her.
She hopes the store serves Carbondale for many years to come. Because to Heyer, it just seems unfathomable that a university town would not have a used bookstore. 
Having grown up between New York and Wyoming, Heyer moved to Carobndale in 1982 to attend Southern Illinois University. She earned a master's degree in linguistics and then taught Russian at SIU for 15 years, while also earning a doctorate in education. Later, she taught English to second-language learners in the region. Heyer has also been civically active for many years. She recently headed Keep Carbondale Beautiful, a nonprofit dedicated to city beautification.
Heyer said she chose the name of her store — Confluence Books — at the suggestion of a friend. It's a reference to the confluence of the Mississippi and Ohio rivers at the state's southern tip in Cairo.
In addition to the many books already online at confluencebooks618.com, Heyer said she's in the process of inventorying more every day. Heyer said her goal is to sell some books so that she can clear space and begin accepting additional donations.
618-351-5079
On Twitter: @MollyParkerSI ​