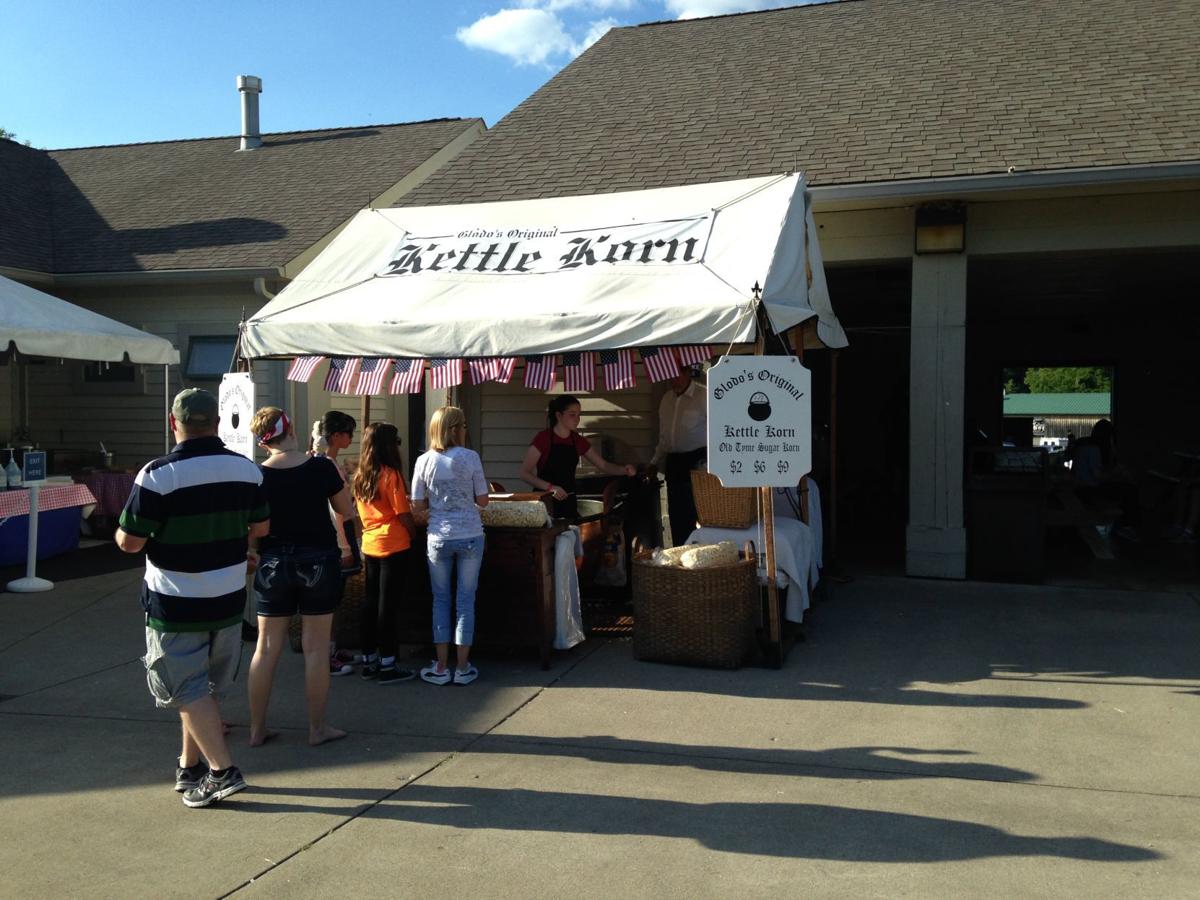 For more than two decades, Tom and Brenda Glodo have been the popping purveyors of a popular salty and sweet treat at special events throughout the region.
So, with the coming of spring, the Pinckneyville couple's business is about to heat up.
"We do more than 40 shows a year," Tom Glodo said. "Practically every weekend through the spring, summer and fall."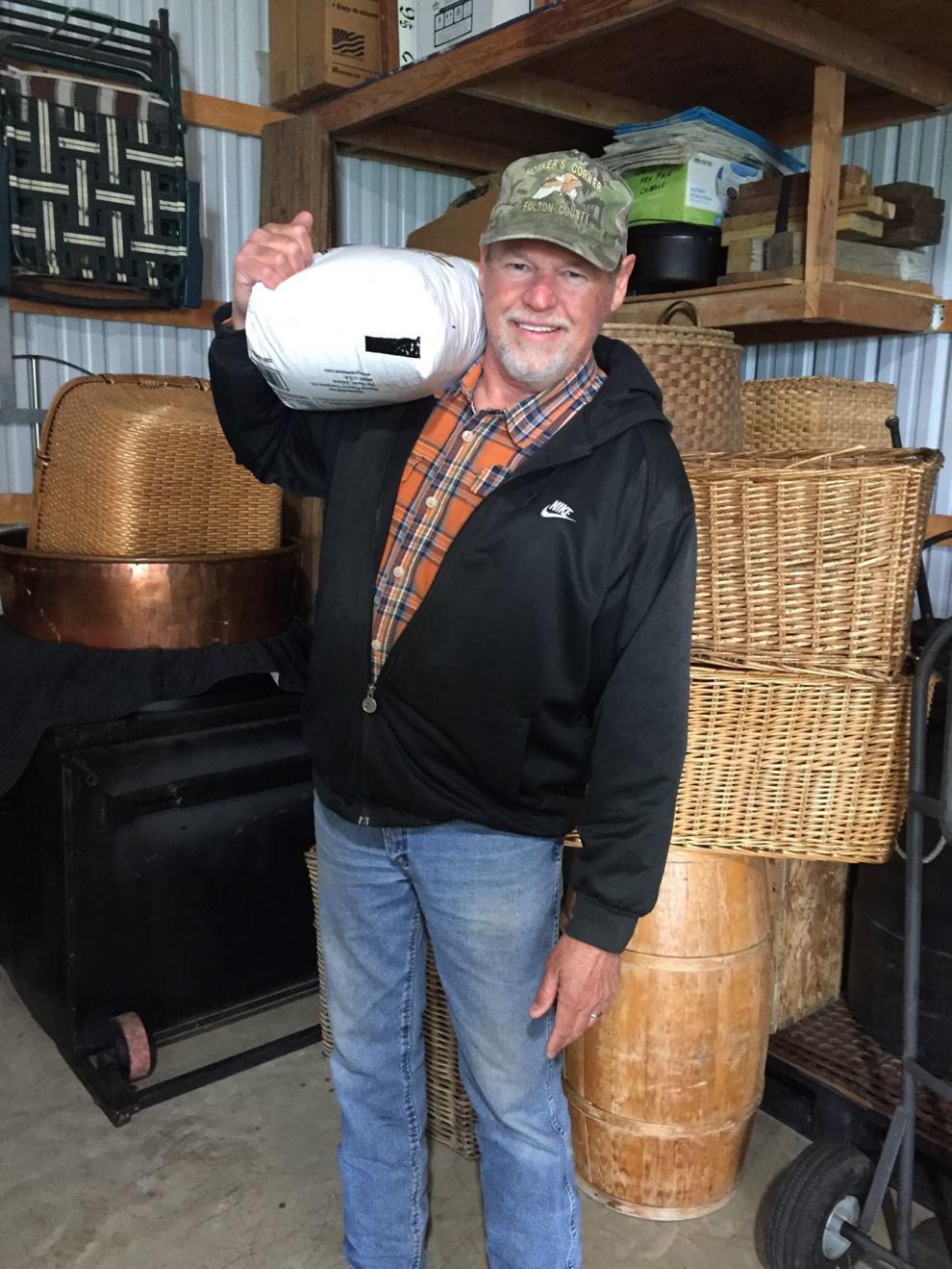 At each of the shows, concerts, festivals and craft fairs, the Glodo's offer just one product — kettle corn. It's popped on site in an enclosed cast-iron kettle and cooled in a copper-receiving kettle. Because they are regulars at some events, including the annual Hunting and Fishing Days at John A. Logan College and through fundraising sales for local not-for-profit organizations, the Glodos have built up quite a following
But, for others, their "Original Kettle Korn" is a new treat.
"To this day, there are still people who have not tried it," Tom Glodo said. "It's popcorn and it's sweet and salty at the same time. We've sold tons and tons over the years."
In fact, Tom Glodo said the couple will go through 150 to 800 pounds of popcorn during the course of the weekend, depending upon the event and its attendance. Usually, it's just the two of them working in the canvas tent that makes up their booth.
"There are some weekends where Brenda will take kettles and do a show somewhere and I'll go somewhere else for another show. In those cases, we hire some local help," he said.
Glodo's Original Kettle Korn is a staple at events in the Bloomington-Normal area, as well as in Fishers, Indiana, where they do most of their business.
"Conner Prairie is a living history museum in the Indianapolis and Fishers area where we actually have a unit set up all summer. We're there every weekend from June to September for a concert series," Glodo said.
He said once people try the kettle corn, they are hooked. In fact, that's a key to Glodo's marketing at festivals.
"We always want to give out free samples," he said. "We get a big kick out of watching people when we give them a taste of the product. We give them a sample, they say, 'thank you' and walk away. Usually, they go just a few steps and then we watch them turn around, look at us and reach for their wallets. That's fun."
Glodo says they got into the business full time as a second career.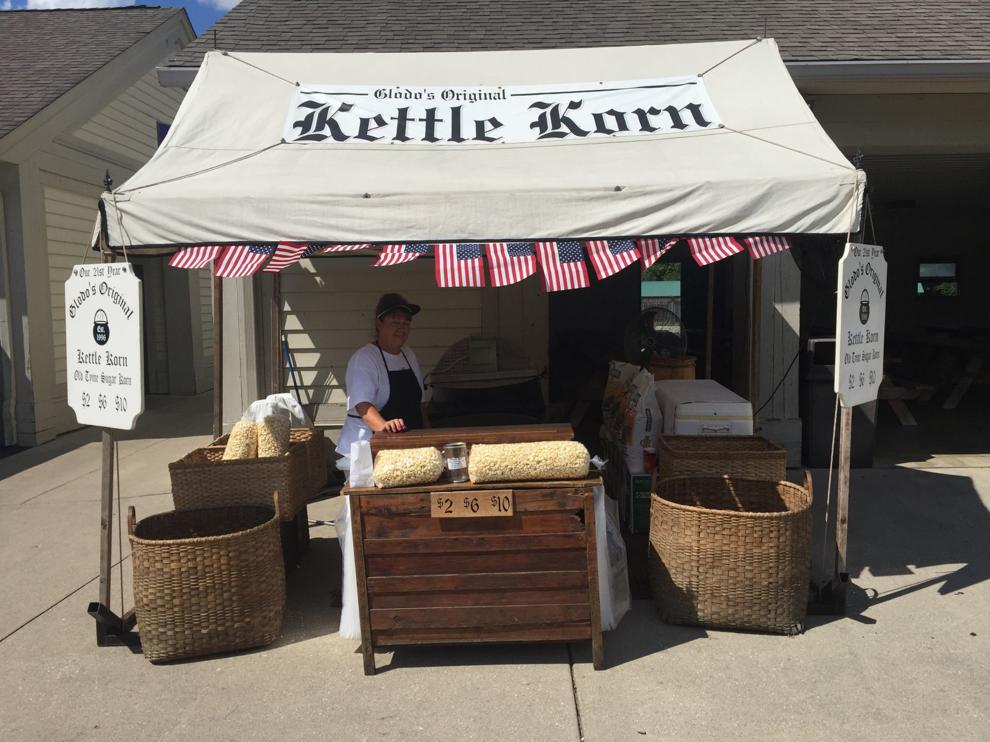 "Brenda had some friends that had been in the concession business and had helped them at different times," he said. "It was something that interested her and we always thought we might like to do, but I had a really good coal mining job and that's not something you walk away from to start a concession business."
That changed in 1996 when Tom was laid off from the mine. He said it was about that time that Brenda discovered a Missouri couple selling equipment and supplies for kettle corn production.
"She had a brochure, and we decided to go for it," he said.
Wanting to be cautious before purchasing the necessary equipment, Glodo said he began trying to secure venues for their new venture.
"I basically sat at the kitchen table before we purchased our first unit," he said. "I make phone calls to event organizers about festivals and other events. I was the biggest liar in the world because I told them I did kettle corn, we had a kettle and a tent and such. We didn't have anything yet, but I wanted to book some shows before we bought the equipment. Once I had eight shows booked, we bought the unit and we were good to go."
He adds that despite suggestions to expand into other varieties, the plan is to stick with the "Original Kettle Korn."
"We've thought about other flavors, but we've always had such success with the sugar corn — the simple thing — we're busy with it and we want to just keep it simple," he explains. "There's a lot more to the process if you have cheese corn or caramel corn; you have more supplies and have to clean the equipment between batches."