The electric vehicle industry leader, Tesla, is valued at about $1 trillion. The company, founded in 2003, went public in 2010. 
"I think what's happened from a valuation perspective, electric vehicle stocks are being more and more treated like disruptive technology rather than auto players," said Dan Ives, managing director of equity research at Wedbush Securities. "And Tesla's really paved the way there."
Ivan Drury, senior manager of insights for car shopping website Edmunds, said being the first-mover in EV trucks gives Rivian a boost in a fast-evolving market.
"We know this is the future … and Rivian has done it first, at least when it comes to the truck," Drury said. "They've got the upper hand there."
In July, Ford unveiled the F-150 Lightning at a special summer edition of the Chicago Auto Show. The $40,000 electric truck is due in dealerships by the middle of next year.
Drury said the lower price point of the Lightning could provide some traction against Rivian.
"With the Lightning, you're just screaming at every potential customer out there," Drury said. "If you can get into the Lightning for the low $30s with the rebate, you're going to catch a lot of eyeballs."
Drury expects some bumps in the road for Rivian during its first year in production, as it seeks to establish its service network, proprietary charging infrastructure and vehicle quality control.
"No car company pulls out a new product and everything's seamless," Drury said. "We've never seen that happen. Even existing automakers, they redesign a vehicle … and there'll be some issues."
Drury said early demand for Rivian products is a promising start for broader adoption, despite a price point that is a "little high." As competition for EV trucks heats up, Drury expects Rivian's prices to come down.
Investors are betting on the opposite for Rivian's stock price.
"It speaks volumes to the potential, and that's really what people are banking on," Drury said.
Ford has a 10% stake in Rivian, according to a form it filed with the U.S. Securities and Exchange Commission Tuesday. It holds 101,947,494 in the startup's Class A common stake, which, at $78 per share, would put the value of Ford's stake at nearly $8 billion.
"Rivian is a strategic investment, and we continue to explore ways for potential collaboration," Ford spokesperson Ian Thibodeau said Wednesday.
— The Chicago Tribune and The Detroit News 
Inside Rivian's test drive operation in Normal
092821-blm-loc-15rivianpickup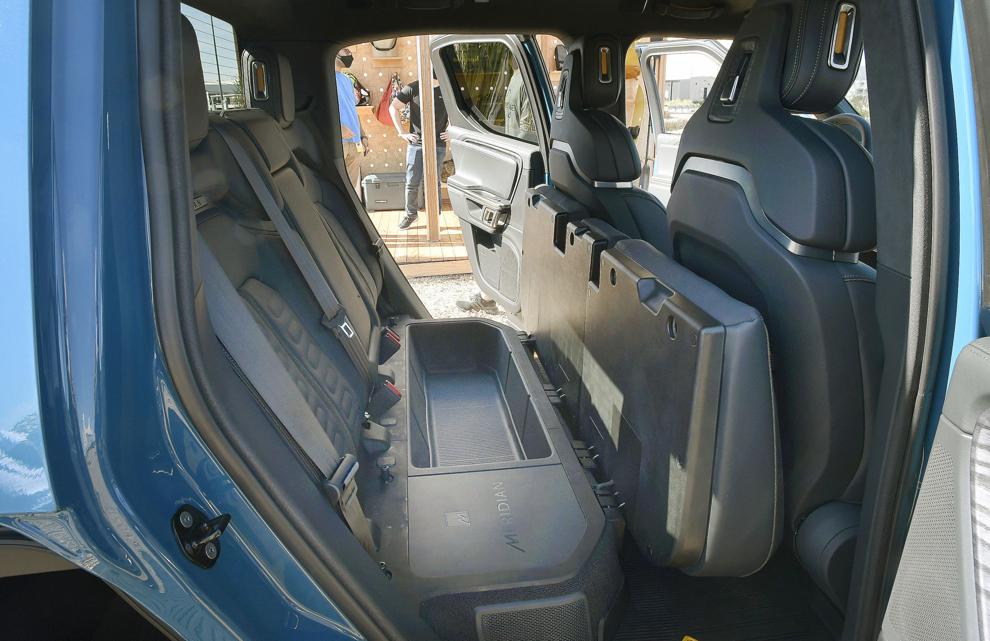 092821-blm-loc-18rivianpickup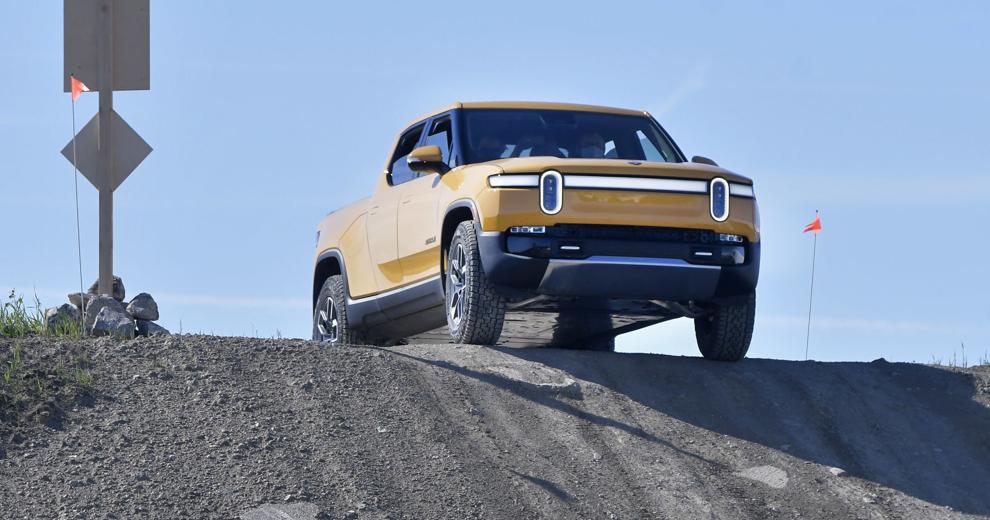 092821-blm-loc-19rivianpickup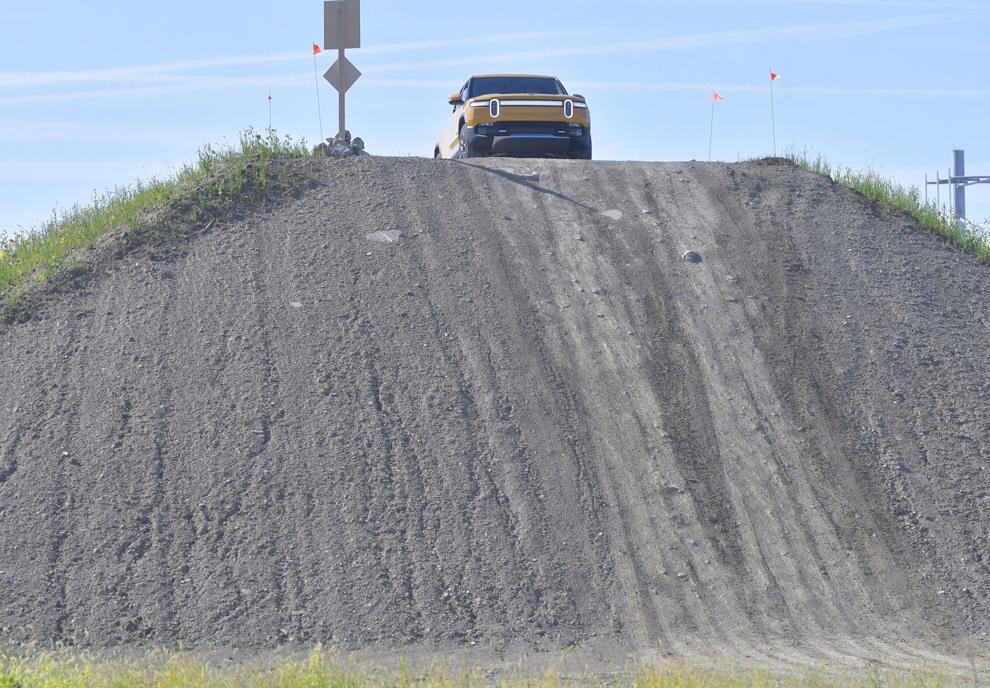 092821-blm-loc-20rivianpickup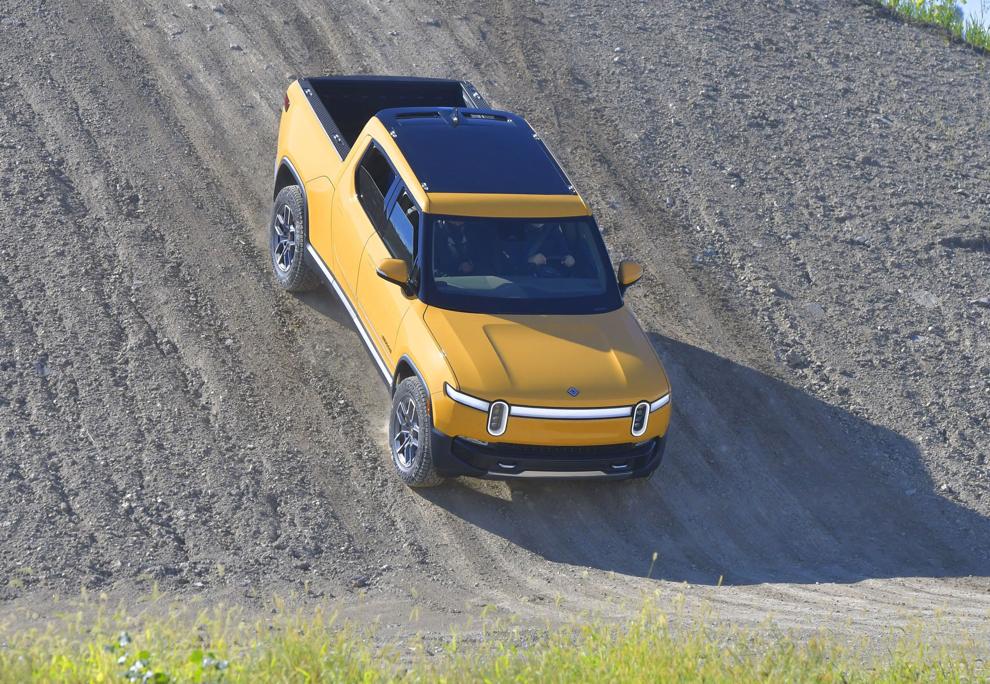 092821-blm-loc-13rivianpickup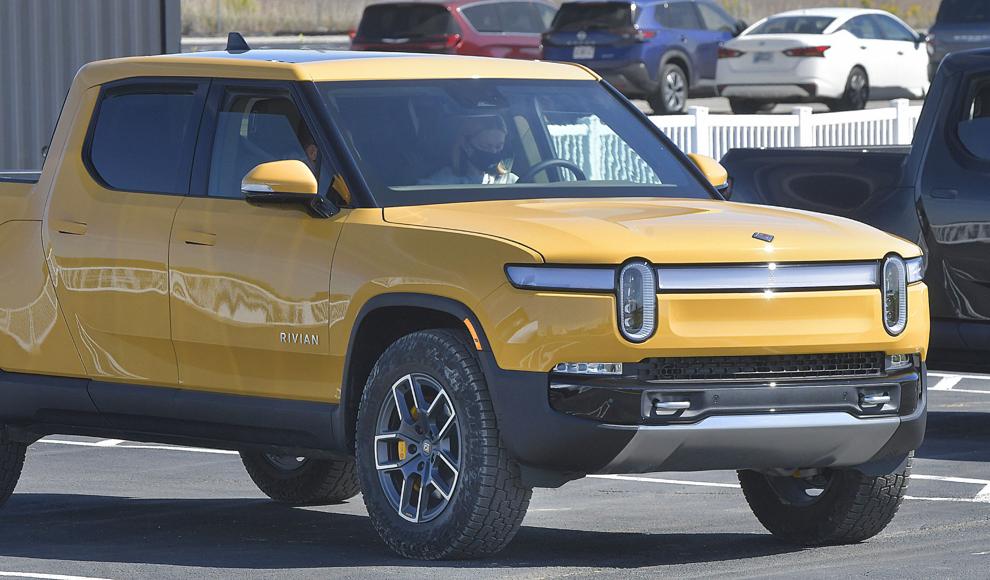 092821-blm-loc-14rivianpickup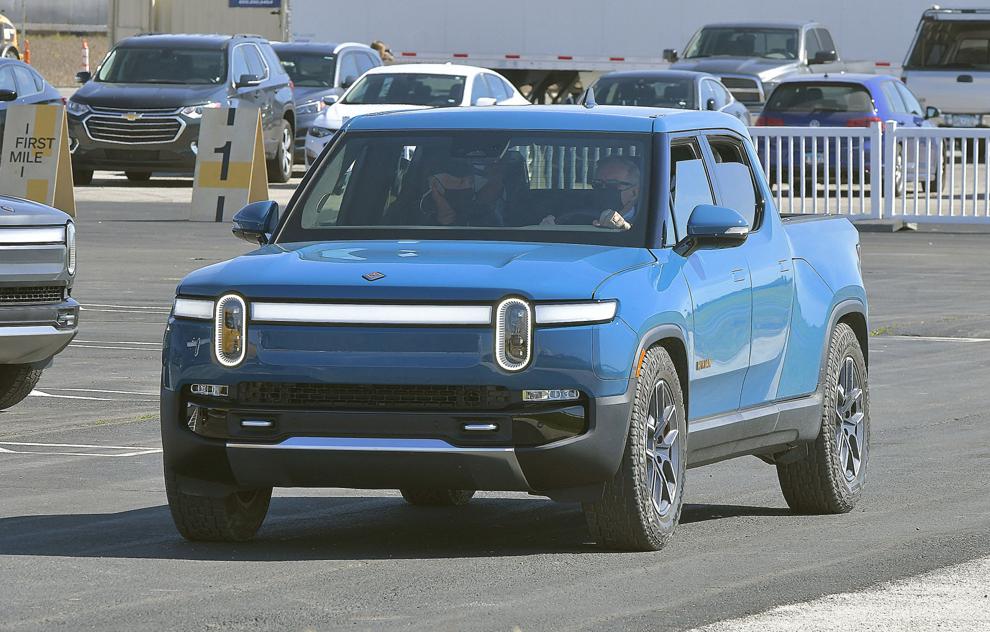 092821-blm-loc-16rivianpickup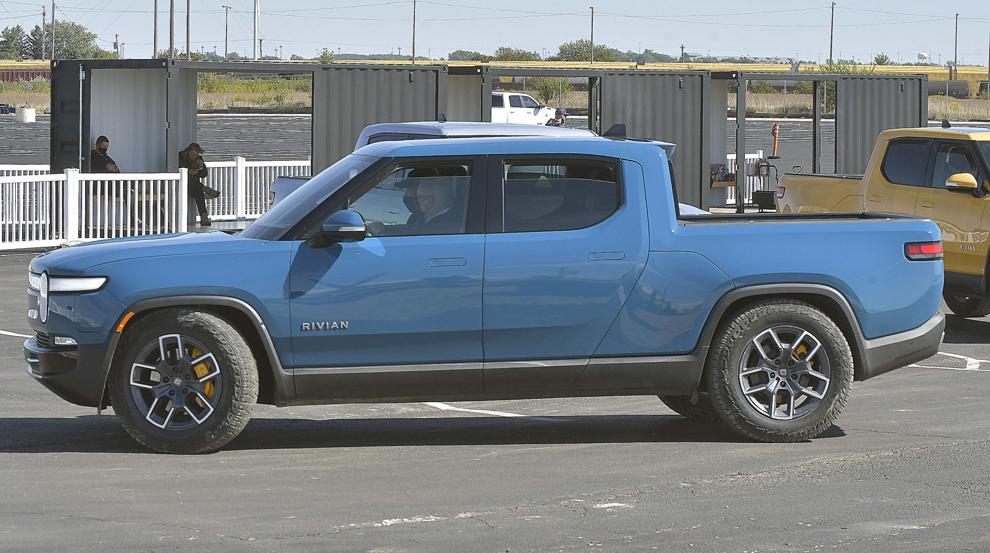 092821-blm-loc-17rivianpickup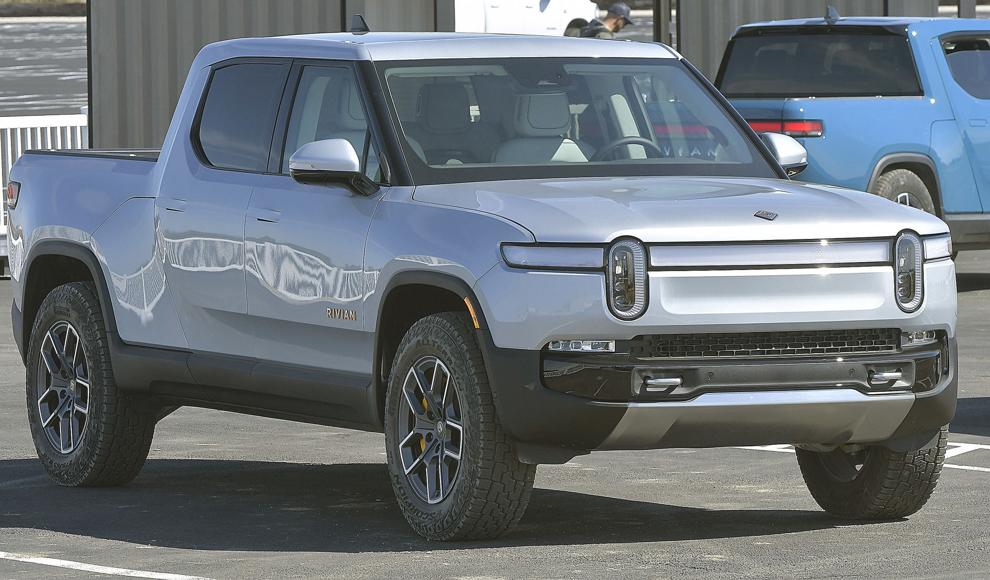 092821-blm-loc-5rivianpickup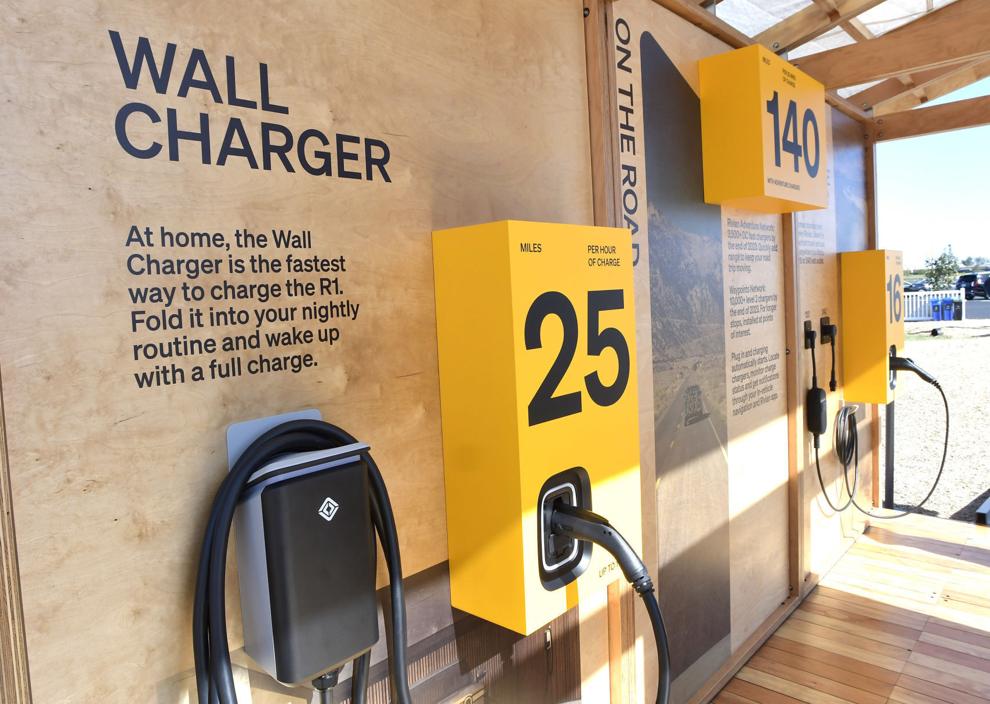 092821-blm-loc-6rivianpickup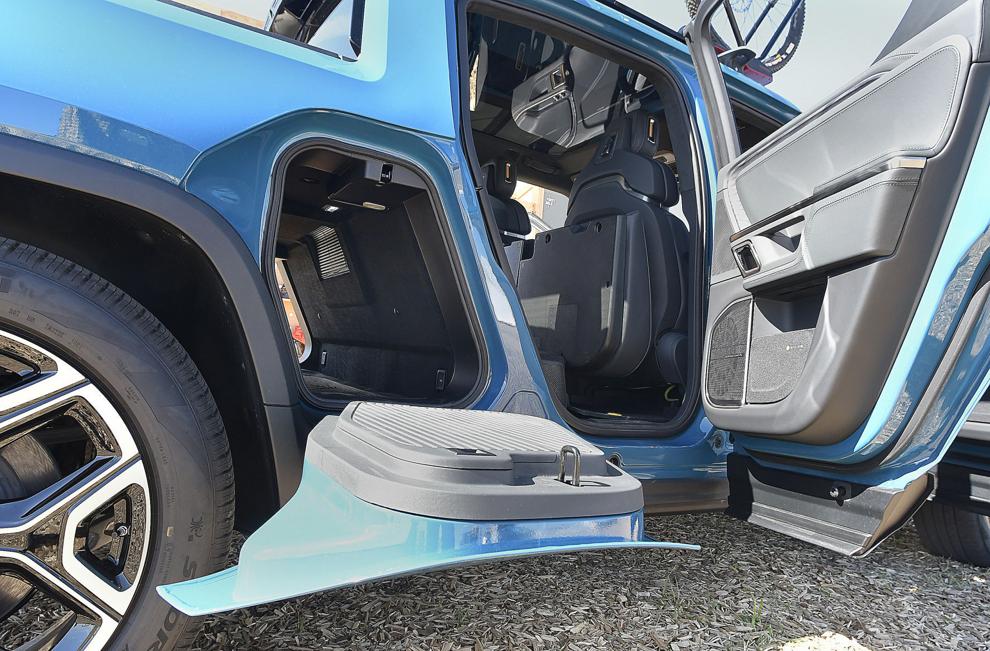 092821-blm-loc-7rivianpickup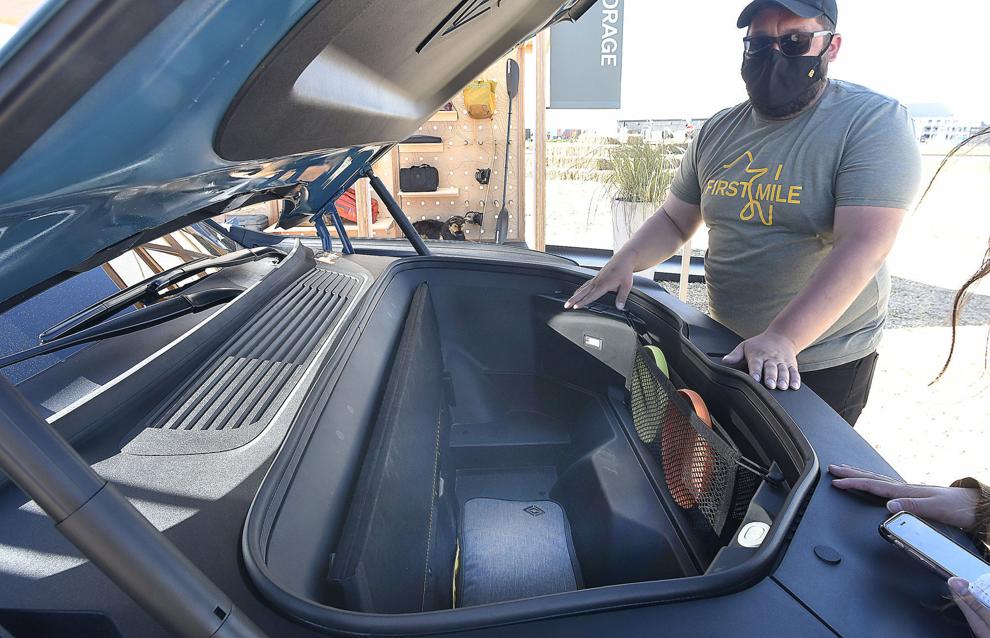 092821-blm-loc-8rivianpickup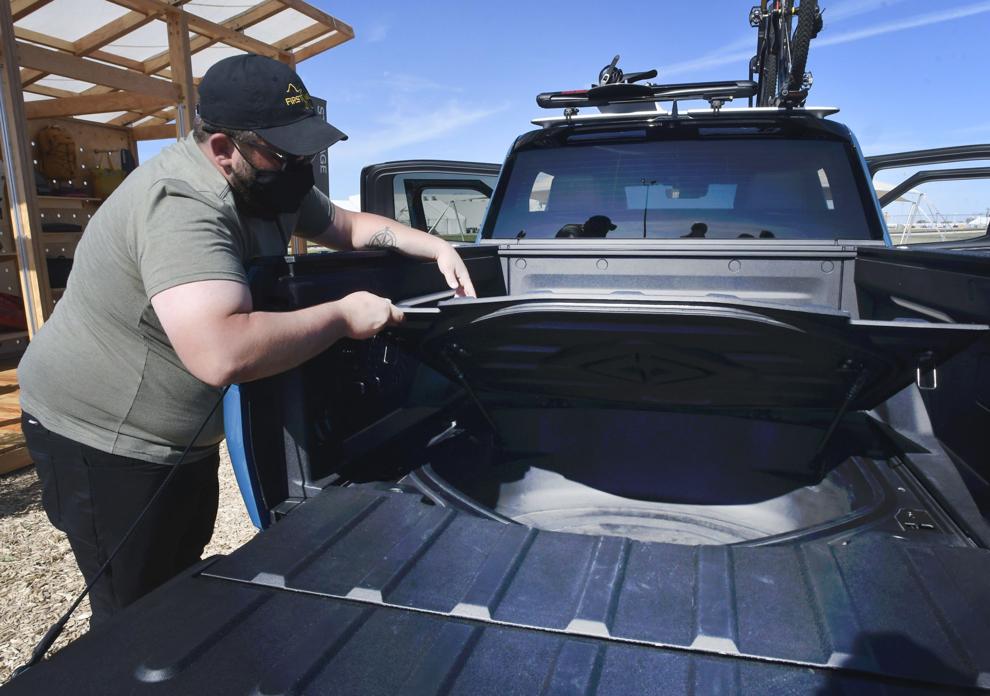 092821-blm-loc-9rivianpickup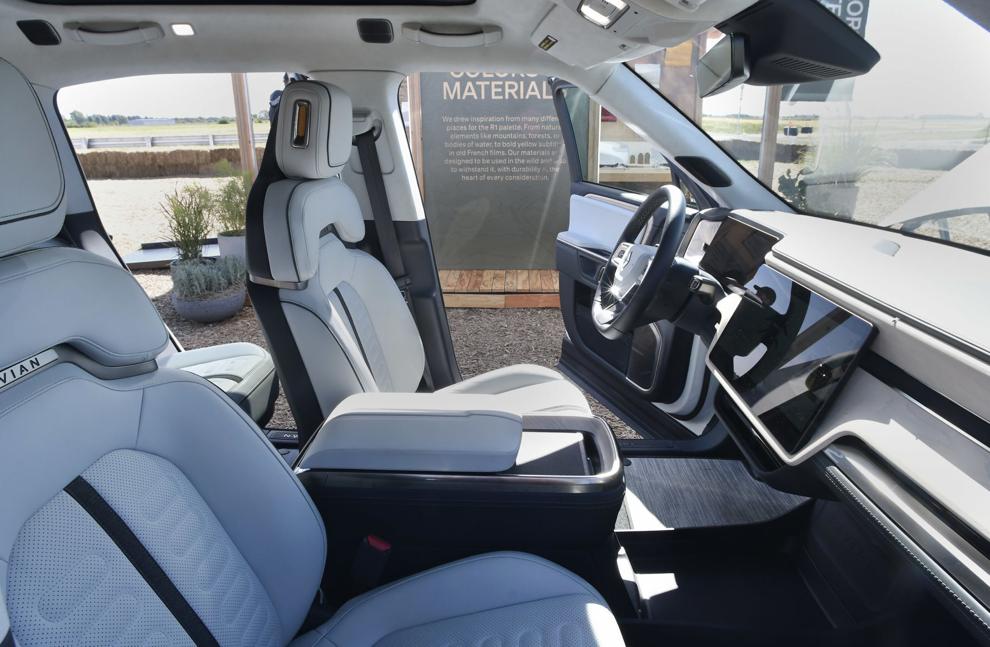 092821-blm-loc-10rivianpickup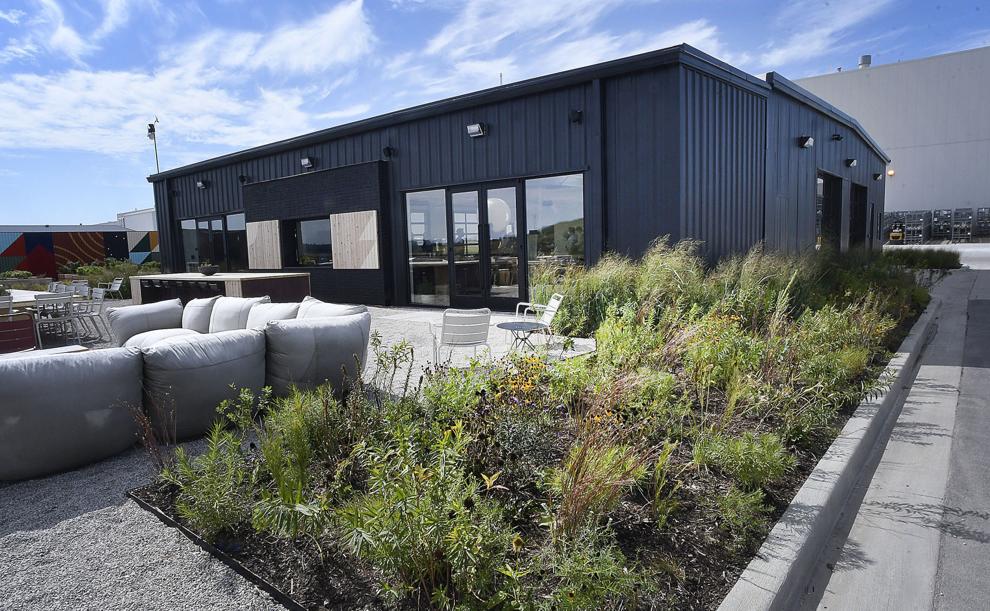 092821-blm-loc-11rivianpickup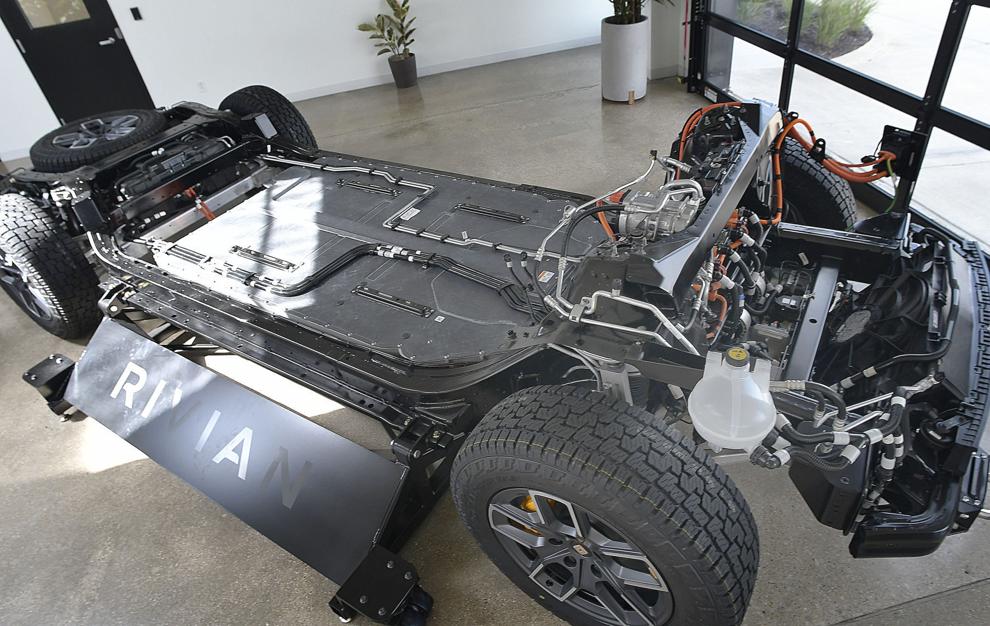 092821-blm-loc-12rivianpickup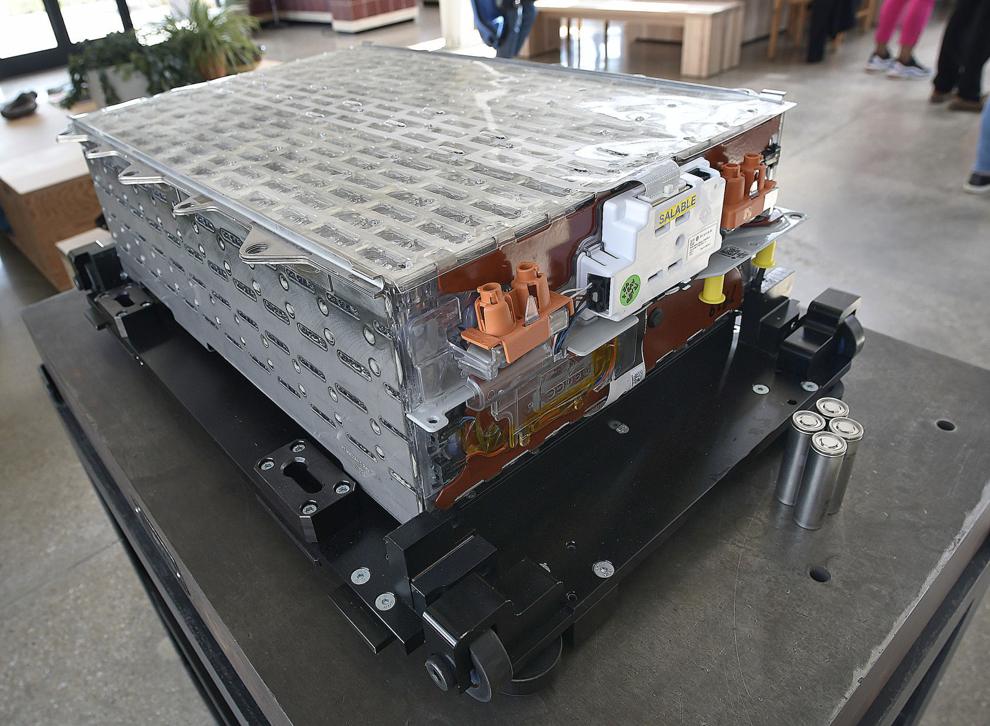 092821-blm-loc-1rivianpickup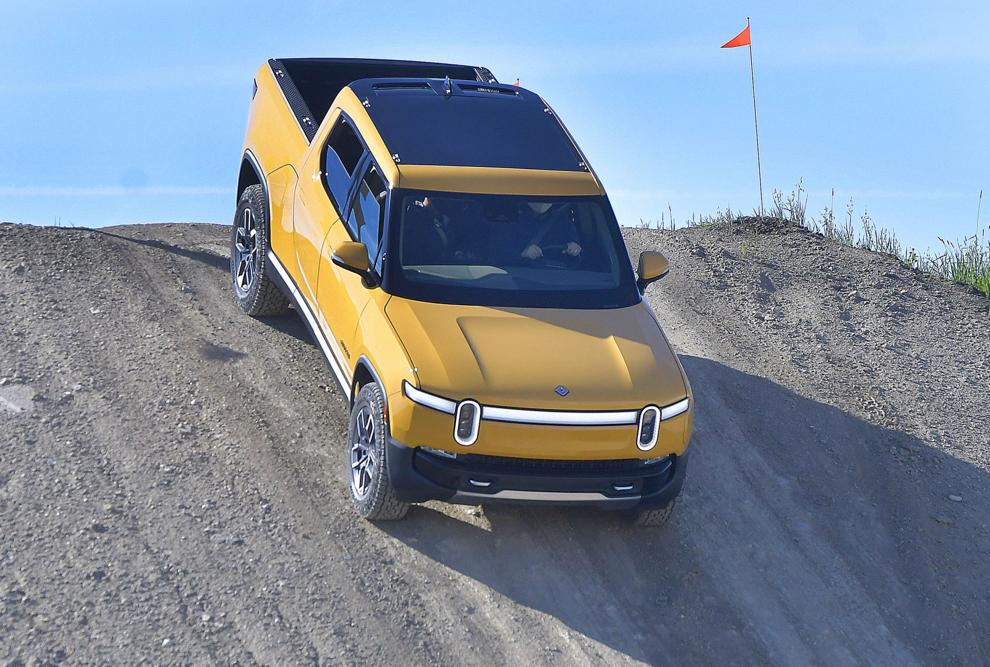 092821-blm-loc-2rivianpickup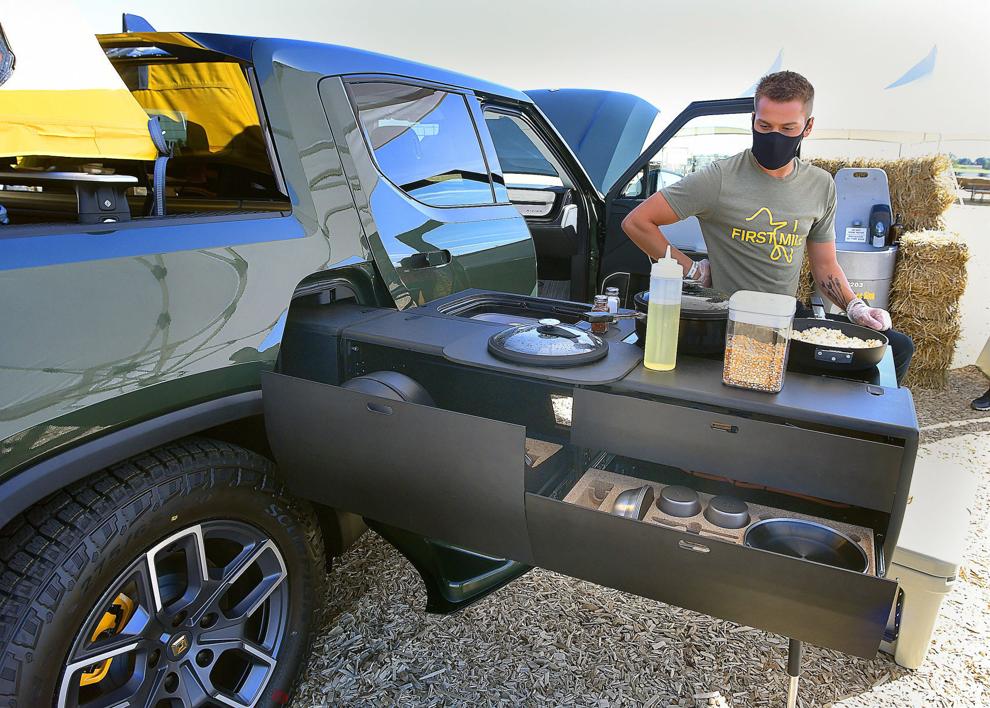 092821-blm-loc-3rivianpickup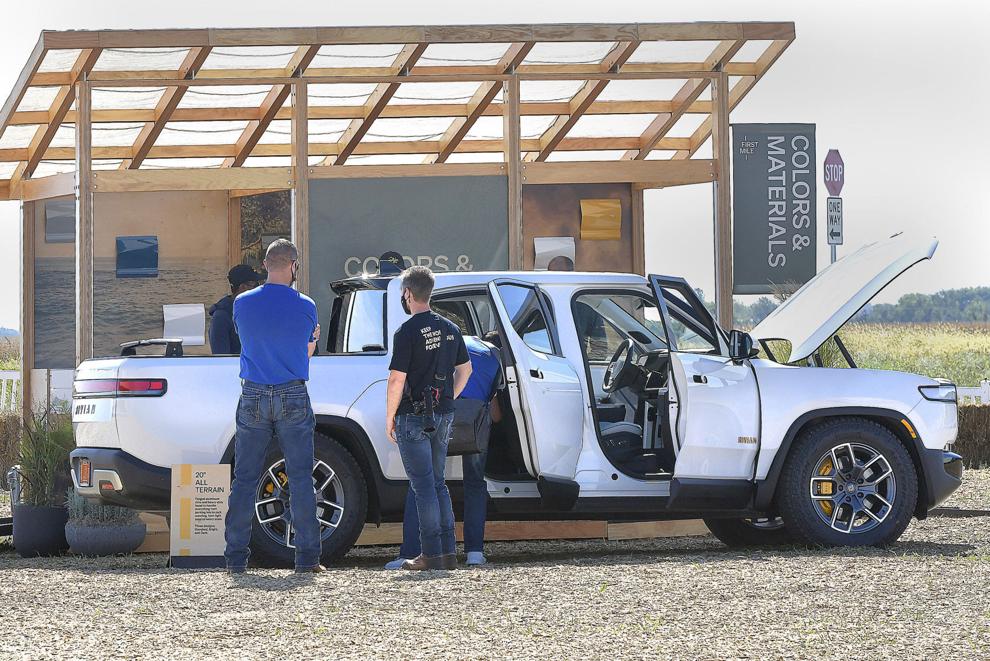 092821-blm-loc-4rivianpickup