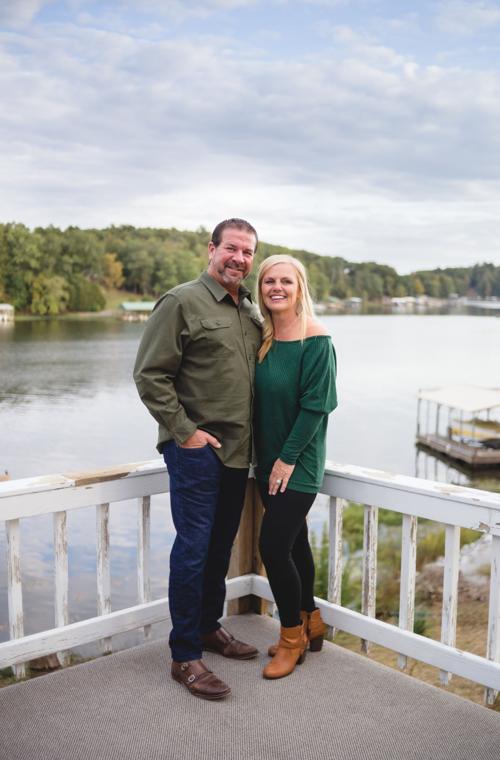 As a business owner or human relations professional, hiring the right employees for your business can be challenging. Interviews are a huge help, but interviews do not always reveal everything a potential employer needs to know.
For more than 20 years, MBI Worldwide, a company started in Herrin, has been giving employers the information they need to make good hiring decisions.
"We're actually a consumer reporting agency," Brian Chapman explains. "We provide criminal reports, driving records, background checks and verifications and other information to employers."
He says the company, which has clients around the world, scans a variety of reports from a variety of sources and combines them into a single report on an employment candidate for employers. MBI Internationals' clients can choose exactly which information they want or need.
"Background checks are not a new thing," he says. "For example, when an acute health care company brings on a new provider, they want to make sure there are no complaints or criminal histories and they want to double-check the credentialing."
Chapman and his wife, Kandi, started the MBI after Brian heard a presentation designed to help landlords find quality tenants. As a drug enforcement officer, he was attending a conference in San Antonio.
"Brian came back from the conference and we started talking about it and he talked and talked and talked about it all the way home," Kandi recalls. "There was nothing like in our area and we thought we should research it and see if it was something we could do in Southern Illinois."
Kandi says after almost a year of research, the pair decided they could start a tenant-screening business for area landlords, working from a spare bedroom in their home. Before long, they expanded.
"We quickly realized we should be working for employers as well because that was were they quantity of running background checks was — doing background checks for staffing companies, financial institutions, manufacturers and others," Kandi says, adding that within 18 months, the couple needed to find office space. They hired their first employee in 2000. Today, they have nearly 40 team members, and while the Chapmans have relocated to the Tampa Bay area, a majority of their employees still work out of Herrin.
The company officially is named Midwest Backgrounds Inc., but does business as MBI Worldwide.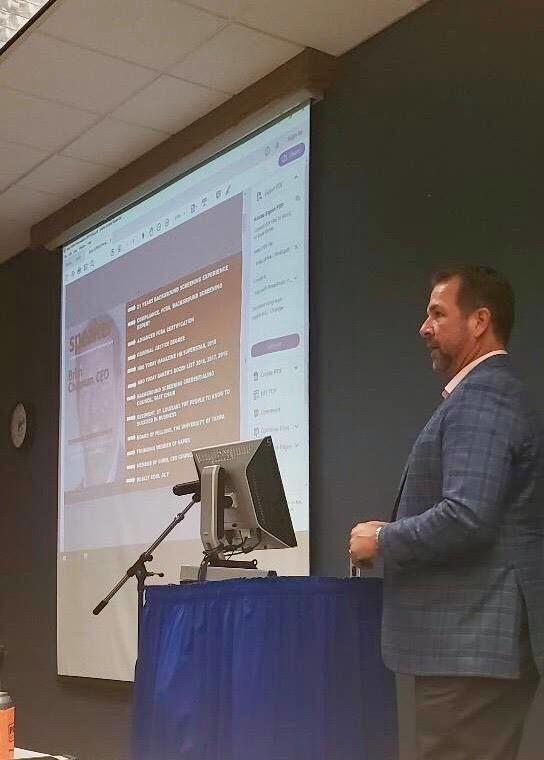 "In the very beginning when we were trying to court business outside of the Midwest, potential customers would struggle with the name. They would wonder if we could do background checks outside of the Midwest," Brian says. "So we rebranded."
The rebranding worked, and the company now provides background checks to employers across the nation as well as several clients overseas. Companies spend $35 to $85 for each background report they receive. Brian says it is money well spent to make certain they are making the correct hires.
MBI Worldwide also provides guidance and advice to their clients.
"Compliance is an important part of what we do," he says. "We're at a stage in our world where you can get too much information. We used to tell clients to get everything they can and then make a decision based on that, but now I'm telling them not to do that."
He says the company's compliance department works with employers, helping them stay within hiring guidelines from the Equal Employment Opportunity Commission and other governmental entities.
"We're just trying to make sure they're not using too much information and making sure they are staying within the law," he says. "You can use seven years' of background checks but if you find something from 20 years ago you definitely don't want to be using that."
Over the years, the company has come to be seen as one of the leaders in background checks. In fact, Brian is often called upon as a subject matter expert in trials and other legal proceedings.