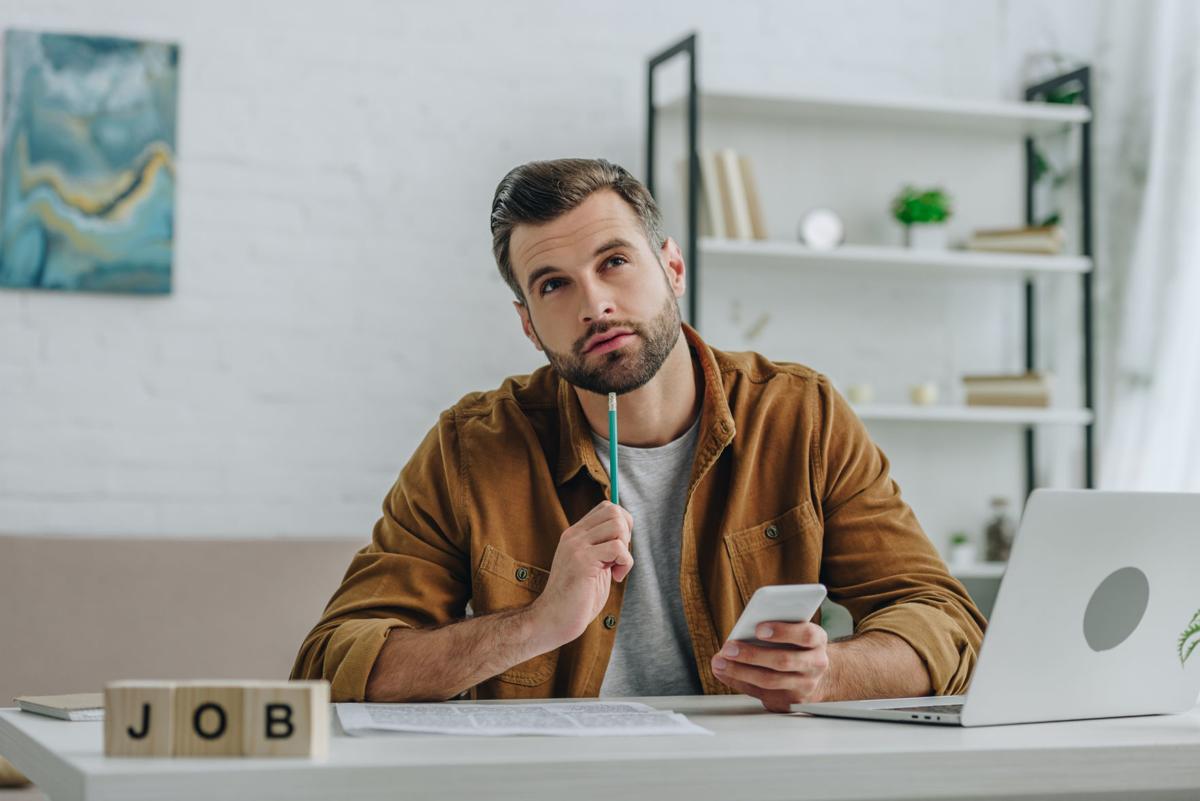 January has come and gone. One month into the new year, what is your career happiness status? Some of us chose to pursue new companies at the turn of 2020, while others of us decided to stick it out with our current companies hoping for a better year.
If things aren't working out the way you expected them to in 2020, it's not too late to make good on your new year's resolution of being happier at work. In fact, you've still got about 11 months left!
The key to finding more fulfillment in your work starts with a planned daily routine. Let's start small. Here's how you can attack this week one day at a time (this list assumes that you're looking to leave your current company for a new opportunity).
Monday: Wake up an hour early to spend some time searching for new roles on LinkedIn, Indeed, and in your local newspaper's online classifieds section. Bookmark anything of interest but don't send in your application. That's for later in the week.
Be targeted with your time. Don't just scroll aimlessly on a mobile reporting app hoping something perfect pops up. Know what you're looking for before your start your search. Come prepared with specific keywords and geographic locations to help you maximize your time.
Tuesday: Stay up an hour later than usual to polish your resume and LinkedIn profile. Make sure they are up to date and that all relevant projects and achievements are reflected.
Work specifically on the top third of your resume — this is the document's most valuable real estate. Recruiters and hiring managers spend seconds on their initial review of your resume. If you're not telling a punchy story from the jump, your chances of moving to a more thorough review are not good.
Having trouble promoting yourself on paper? Use a professional resume writing service to help market yourself.
Wednesday: Now let's get back to those job opportunities. Apply to as many positions of interest as possible. Be sure to keep a running document of each company and job title for which you applied, along with the date.
And don't forget to draft a template "thank you" letter for any job interviews you receive. This can be a quick email to your interviewer thanking them for their time and guidance. As you hear back from companies, update your spreadsheet accordingly.
Thursday: Go out to lunch with a professional acquaintance. Some industry experts report that 85 percent of job-seekers find new opportunities through networking, much higher than the percentage of those who find roles through online job boards.
What's the point? Getting out of the office — or your pajamas, for all you remote workers out there — is one of the smartest things you can do for your career arc. Meet with friends or past colleagues. Tell them your plan for finding a new job and watch them go to work for you.
Friday: Plan your Monday. Follow up with companies from Wednesday's reach-out session. Apply lessons learned from throughout the week and continue to tweak your approach.
The more of a concerted effort you put toward your career, the more success you will find. You work hard for your company, so why not put that same energy into yourself?
Joe Szynkowski is a Sr. Director for NuVinAir Global, a Dallas-based company disrupting the automotive industry. Thanks to technology, he does so happily from his home east of Marion. Email Joe@TheUpWriteGroup.com for more guidance on work happiness.
The business news you need
With a weekly newsletter looking back at local history.