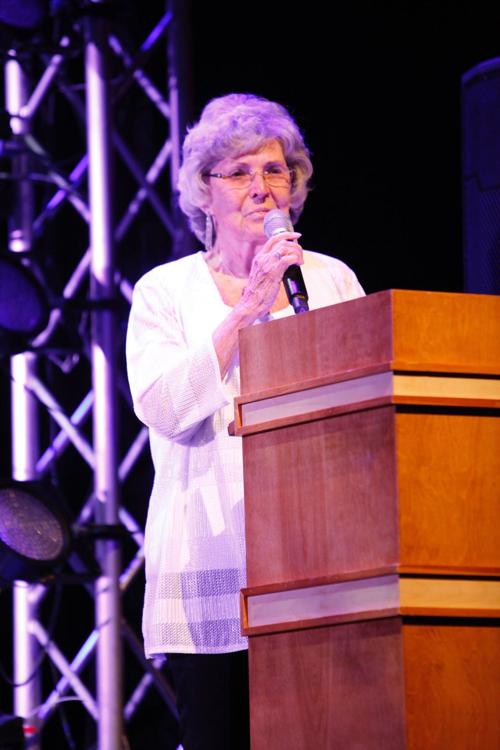 When Karen Sala retired from teaching full-time at John A. Logan College in 2002, she knew her professional career was nowhere near complete. Her duties and achievements at the college included building out its music program, teaching applied voice lessons, writing the fight song and alma mater song, serving as cheerleading sponsor in the early years, and introducing thousands of students to the art of theater.
Her impact has also reached the pageantry world. She started the Miss John A. Logan College, Mrs. John A. Logan College, and Mr. John A. Logan pageants, and she spent 50 years with the Miss Illinois pageant system, becoming the 14th member of the Miss Illinois Hall of Fame in 2019.
Her former students have gone on to earn national recognition. In 2007, Ashley Hatfield competed for Miss America. In 2017, Nicole Scimeca starred in "Anastasia" on Broadway.
She is also serving in her third year as president of the Herrin Woman's Club, an organization that raises and donates thousands of dollars every year for causes across Southern Illinois.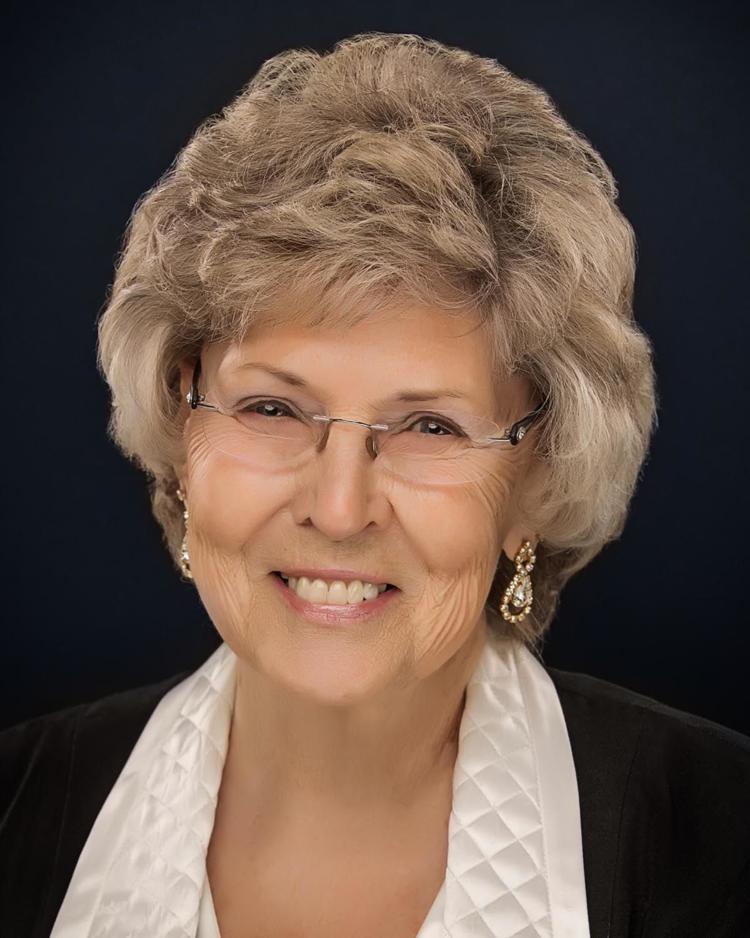 If your head is spinning with Sala's professional and extracurricular activities, just know that she loves every minute of it. She sat down with us to discuss her career background and she hopes her story can energize and empower you to find true work happiness.
What made you enter the teaching profession?
My mother was a teacher at SIU. Both of my grandmothers were one-room school teachers. Growing up, I thought it was one of the most unromantic professions. I was never going to teach. Look at me now — and I haven't regretted one moment of teaching.
You have a long history with the pageant world — what do you attribute your passion to?
Pageants made a big difference in my life, even at 18 years old. I realized pretty early on that the skills that young girls learn in pageants really are lifelong skills. A lot of the girls I coached have become like my daughters. I keep in touch with dozens of them across the country.
Can you share a little about your scholarship foundation?
The John A. Logan College pageantry scholarship is very special. We've given out about $50,000 in scholarships. Our supporters have been with us for more than 30 years, which has helped us impact many lives along the way. As a young child, it makes a difference when someone besides your parents gives you validation. I remember getting that validation when I was younger, and I wanted to pass it on.
How does your passion for the arts spill over into music and voice instruction?
It's one of my big loves. Musically speaking, I love teaching voice and music theory. I've got season tickets to The Fox in St. Louis and I go to New York City as often as possible to see musicals. I've also directed 28 musicals throughout the years, 10 of which were children's shows. I love the theatrical part of everything.
Even in semi-retirement, you seem very happy with your work teaching young talent and helping kids realize their musical and pageantry dreams. What's the secret to your happiness?
The years really get long if you don't like your job. Money is not the answer. I have lived a very happy life and I have everything I need. I learned pretty early that you're not going to be rich being a teacher. If you want a job that pays a huge salary, it's more than likely not going to happen in music or teaching. But music speaks to some people like nothing else can. If that's where your heart is, that's where you need to be.
How has your work with the Herrin Woman's Club made an impact on you personally and professionally?
It's meant everything to be so involved with Herrin. My mother was a member. My father was president of the chamber and school board, and also started what is now Banterra Bank in Herrin. I was born in Herrin Hospital. I take a lot of pride in the area. We hold fundraisers and give about $10,000 back to the community every year for various projects and programs, like the Veteran's Honor Flight. It's been a very rewarding experience.
You are a busy lady! When things get difficult at work or you became stressed with how much you have going on, what has been your way of resetting mentally and getting over those humps?
Teachers are very fortunate with built-in summers off. No other job is like that. For us, that was always family time and a great chance to get refreshed. But I'm just like everyone else. I get overwhelmed sometimes with the amount of stuff that's going on. I'll have piles of things for the woman's club and piles of school papers. If your piles are getting too thick, you've got to work through it.
Some of our readers are simply not happy at work — do you have any advice for them to find career satisfaction?
Connect with people. In the teaching world, students can keep you young or make you old in a hurry — it all depends on your perspective. Working closely with them and staying up-to-date on what's going on in their lives, even after they have moved on from the college, makes you feel like you are part of something and still contributing. We are supposed to work and enjoy our work. I'm just blessed to be in a position where I can still do what I love.
Joe Szynkowski is a Senior Director for NuVinAir Global, a Dallas-based company disrupting the automotive industry. Thanks to technology, he does is happily from his home east of Marion. Email Joe@TheUpWriteGroup.com for more guidance on work happiness.
The business news you need
With a weekly newsletter looking back at local history.