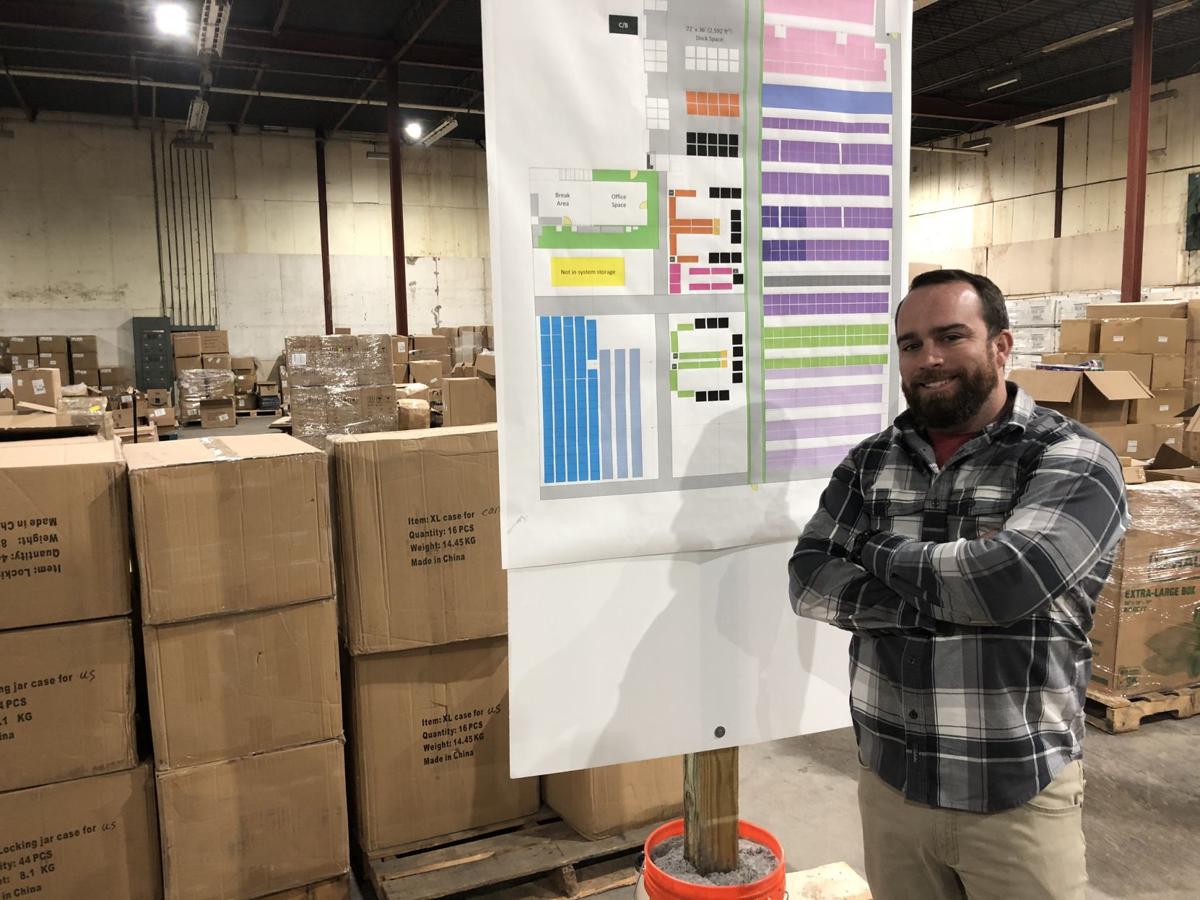 Josh Walker used to jump out of planes as a paratrooper for the United States Army. So, betting on himself as a new business owner doesn't seem like such a big risk.
The Marion resident recently left a long-term position at Aisin to become majority owner of Pro Prep and Fulfillment, which is at 205 N. Court St. in Marion. Along with co-owners Duane and Kyle Bean, Walker is supporting hundreds of business owners across the world with organizing, packaging, and shipping their products.
"Our warehouse is 30,000 square feet and we've got room to expand our customer base," Walker said. "Even local businesses with products — we can help them greatly increase their reach to customers across the world with our services."
Walker recently sat down with us to share his insights on business ownership, leadership, and prioritizing his family life. He hopes his advice helps someone else take a leap toward true career happiness.
You spent six years with Aisin, handled some pretty big injection engineering projects, and even completed some international travel. What were the reasons for leaving this seemingly stable position at Aisin for your new endeavor?
It was a mental shift in focus on what's important in my life. I attended a conference that had us list all aspects of our life in order of importance, then make a list of items by what your time is focused on during your daily routine. The two lists should line up and if not, you're running your life out of sync with your priorities.
I also have a friend that started this journey several years before I did, and I could see how it was blessing his family. This pushed my wife and I to make this happen for our family, so we started selling products on Amazon. We did this at a decent pace, but did not feel comfortable using that as our main source of income. That same friend was majority owner of this warehouse and was looking to move on to something new. I jumped at the chance and haven't looked back.
Was there some fear in making this leap? How did you get over it?
There's always fear when you're making big life change. Leaving Aisin meant leaving a stable corporation with deep roots. My vision is to outpace some of those benefits with income and more focus on my priorities. It's not exactly easy to break away from a job and make more money right off the bat. Instead of waiting for it to come to us, we're going for it.
What did you learn from Aisin that you can put into action at Pro Prep?
Aisin is a very fast-paced environment and they serve the competitive automotive industry, which has strict standards and guidelines to follow. Learning about just-in-time processing, customer service, and management really helped position me for this role. In this world of ecommerce and fulfilling customer orders, our response time is so important. All of my time in management with Aisin, setting up standard operating procedures, and coordinating different groups was definitely beneficial.
Your time in the Army was obviously pretty valuable and honorable – Airborne Infantry, deployed to Iraq in 2005, and exiting as Staff Sergeant in 2010. What leadership or work ethic principles did you learn that have been valuable to your career?
That no matter what happens or what you're doing, you have to succeed. You figure out a way to overcome obstacles and make it happen. I also learned a lot of great leadership skills in the Army. And obviously, being deployed is a way scarier and more important thing than anything in the business world.
Some of our readers are simply not happy at work – do you have any advice for them to find career satisfaction?
Don't let the right job come to you. Understand what your goals are and what will make you happy. Get your priorities in order and decide what to focus your time and energy on. Everything else will fall in place.
Joe Szynkowski is a Sr. Director for NuVinAir Global, a Dallas-based company disrupting the automotive industry. Thanks to technology, he does so happily from his home east of Marion. Email Joe@TheUpWriteGroup.com for more guidance on work happiness.
The business news you need
With a weekly newsletter looking back at local history.