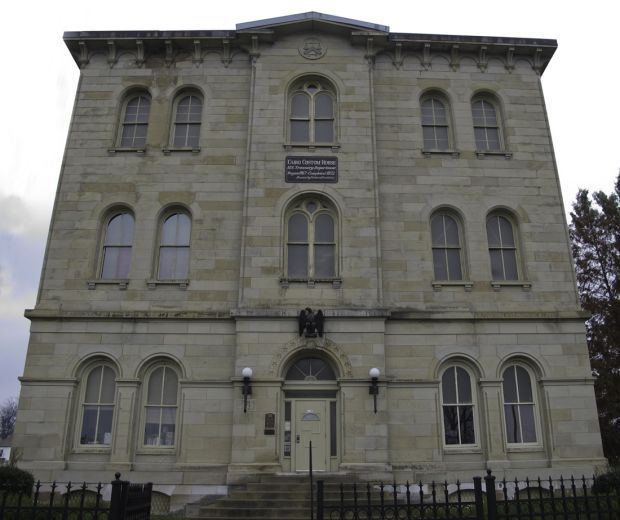 Next time the kids say, "I'm bored," try surprising them with a field trip to a museum or state historic site. Wouldn't that be a really big surprise? A little ice cream incentive might help.
Cairo's U.S. Custom House is a good place to start. It's probably within a one-hour drive, give or take a few minutes, from your driveway. And, it's just like stepping into the pages of a history book -- in 3D! (Glasses not required.)
The museum features a variety of kid-friendly displays, including a replica of the U.S.S. Cairo gunboat and a Cairo Fire Department hand-operated pumper, dating back to 1865. What kid doesn't dream, at one time or another, of becoming a firefighter?
The adults tagging along might enjoy taking a look at the Civil War-era desk used by Gen. Ulysses S. Grant while he was in Cairo, along with other Civil War memorabilia and a Lewis & Clark exhibit.
In its pre-museum years, Cairo's Custom House contained offices that dealt with collecting duties and tariffs on international imports. The historic building at 1400 Washington Ave. also housed a post office, court room and other government agencies. 
Tours of Cairo Custom House Museum are available from 10 a.m. to noon and 1 to 3 p.m. Tuesday through Friday and by appointment. Donations of $2 for an adult and $1 for a child are requested.
Museum docent Louise Ogg says volunteers are needed pretty badly. Something to think about ....
During your trip to southernmost Illinois, swing by Fort Defiance Park for a gorgeous view of the confluence of the Ohio and Mississippi rivers. Also, don't forget to grab a sandwich at Shemwell's Barbecue. That, alone, is worth the drive to Cairo.