Cody Coffman, who had just turned 22, was talking with Army recruiters and preparing to fulfill his dream of serving his country, said his father, Jason Coffman, who wept as he told a group of reporters that his first-born son was among the victims.
Cody adored his siblings — three brothers between ages 6 and 9 — and he couldn't wait for the birth of a sister, due on Nov. 29, said Jason Coffman of Camarillo.
"Cody was the big brother that my kids need," he said. "He was so excited to have his first sister and now she'll never know ..."
He trailed off, sobbing, then said, "Oh, Cody, I love you, son."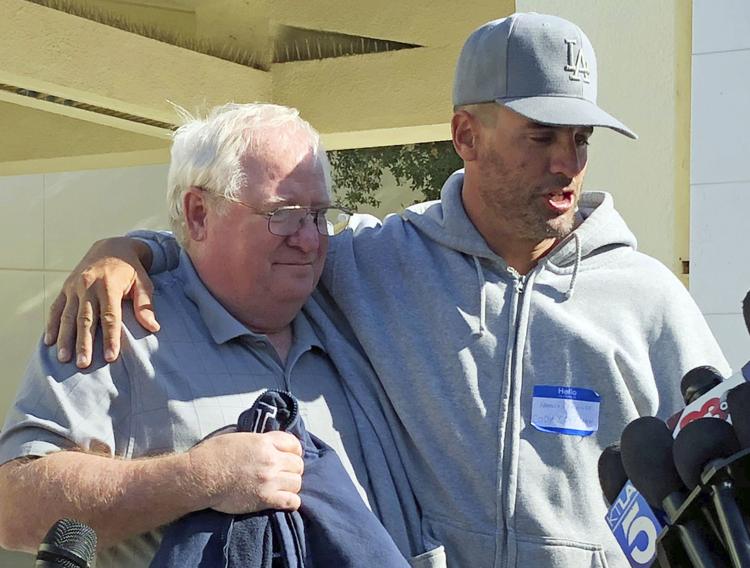 He said his son was passionate about baseball, serving as an umpire for a little league, and they went fishing together.
"That poor boy would come with me whether he liked it or not," he said. "That's the kind of stuff I am truly going to miss."
Jason Coffman said he last spoke to his son Wednesday night before Cody headed to the bar where the gunman opened fire.
"The first thing I said was, 'Please don't drink and drive,'" he said. "The last thing I said was, 'Son, I love you.'"