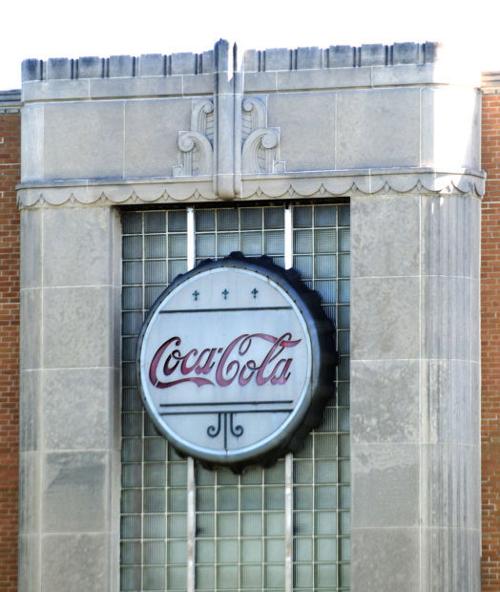 The iconic, yellow brick Coca-Cola bottling plant that sits along U.S. 51 in Du Quoin is a throwback to yesteryears.
The 1949 art deco style building — with its signature signs in the shape of Coke bottles — sits as a reminder of the days when Coke was king in Southern Illinois.
And you can't discuss the reign of Coke without mention of the man behind the throne: W. R. Hayes.
Before his death on Sept. 10, 1952, Hayes left a huge mark on Southern Illinois generally and Du Quoin in particular. His legacy lives on in this beautiful building, and in the thousands of people who annually enjoy the Du Quoin State Fair.
In 1923, Hayes and other business leaders formed the first Du Quoin State Fair, purchased a 30-acre tract, built a small wooden grandstand and launched a tradition, the Hayes family wrote in a paper chronicling the history of the Coke plant. Coke was the only product served at the fair for many years, though rival Pepsi later made its way there, to the ire of some Coke loyalists.
The historic Coke bottling plant formally opened on Oct. 11, 1949, and more than 7,000 visitors came through its doors for the two-day affair. Many more have enjoyed its splendor since that time.
At one point, the plant was the second largest bottling operation in Illinois, second to only Chicago. "It is, unquestionably, among the finest of bottling plants in the world," the Hayes family opined in that paper.