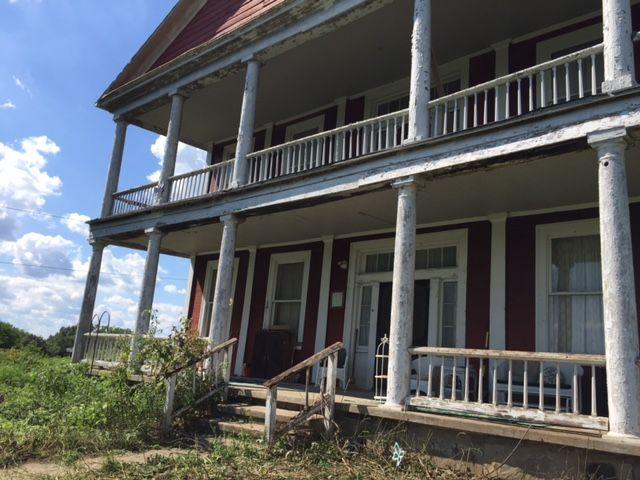 This home, originally named Hickory Hill, is considered not only one of the most haunted places in Southern Illinois, but in the nation.
Called the Old Slave House, for years a legend persisted that Crenshaw House was once used in the reverse underground railroad to capture free blacks and sell them into slavery for hefty profits. Some slaves were kept in Illinois for the excruciating work in the salt tracts owned by the home's owner, John Hart Crenshaw. The attic of the beautiful white home was allegedly fashioned into a torture chamber where slaves were shackled to small make-shift cells and often whipped.
Jon Musgrave, a researcher of the home's history, says rumors of ghosts in the attic actually started appearing in the 1800s when townspeople were hearing the all-too-real moans of live people.
When the house reopened for tourism in the 1920s under new ownership, the ghost story revived as inhabitants and visitors alike told of strange noises throughout the house, most noticeably from the attic where, reportedly, blood stains appear on the walls and where chains still rattle and cries still echo at night.
Reports of ghostly shapes and areas of extreme cold in the house, even on the hottest August days, continue to this day.