Herrin woman, an Italy native, is recognized by Italian Consulate for service to her home country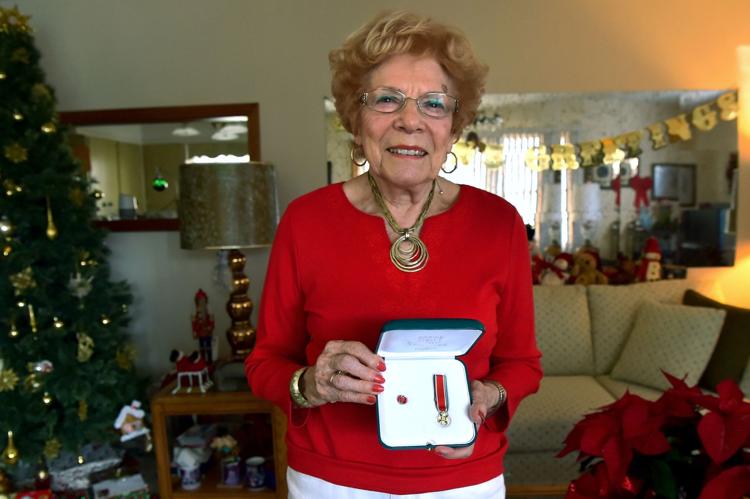 HERRIN — Sandra Colombo of Herrin has a new title: Cavaliere.
Colombo received the Cavaliere Fiocco di Nastro on Dec. 11 from Counsul General Giuseppe Finocchiaro at the Italian Consulate in Chicago.
The award Knight of the Order of Merit of the Republic, or Cavaliere Fiocco de Nastro, was given to as a reward for service to Italy.
Colombo wrote a short speech for the ceremony saying she was touched and honored to receive the Cavaliere.
"As for me, it's been a wonderful cultural journey to be an ambassador for my native Italy," Colombo said.
Several people joined Colombo for the ceremony, including her three children: Ray Colombo of Florida, Stephanie Detring of Milwaukee and David Colombo of Carbondale, friend and former co-teacher Michaelann Stanley, and Julia Mirabelli, a former Herrin resident who lives in the Chicago area.
Colombo came to the United States by ship as a 19-year-old bride of Harry Colombo in 1946. She smiled as she said Harry was very handsome and showed a picture of their wedding.
She arrived in Herrin speaking very little English. Colombo said there were no classes to teach English to immigrants, so she went to the movies.
"When I came, I had to learn the language. I had to communicate," Colombo said.
She added that it has always been important for her to be able to talk to people and write letters. She says that desire to communicate motivated her to not only learn English, but learn proper grammar.
For example, she met a young woman on her trip to the U.S. in 1946. The woman moved to Kalamazoo, Michigan. Although they never met in person again, they kept in touch through letters and telephone calls. After the woman's death a few years ago, Sandra stayed in contact with her son, Bob Cinabro. He sent Colombo a poinsettia when he heard about her award.
"He's very thoughtful, and I have never met him. I regretted that I never saw her again," Colombo said.
Colombo was nominated for the award at the suggestion of Barbara Klein, president of the board of directors of the Italian Film Festival of St. Louis. Stanley, who taught Italian with Colombo for years, wrote the nomination with the help of everyone from Herrin Mayor Steve Frattini to Colombo's longtime students and friends to Flavio Polloni, mayor of Cuggiono, and others in Cuggiono.
"As a resident of Herrin, Sandra has always been and continues to be a locally recognized and appreciated ambassador of her native Milan and Italy in general. She seems to have tireless energy in promoting the culture of Italy in our community," Frattini said in his nomination letter.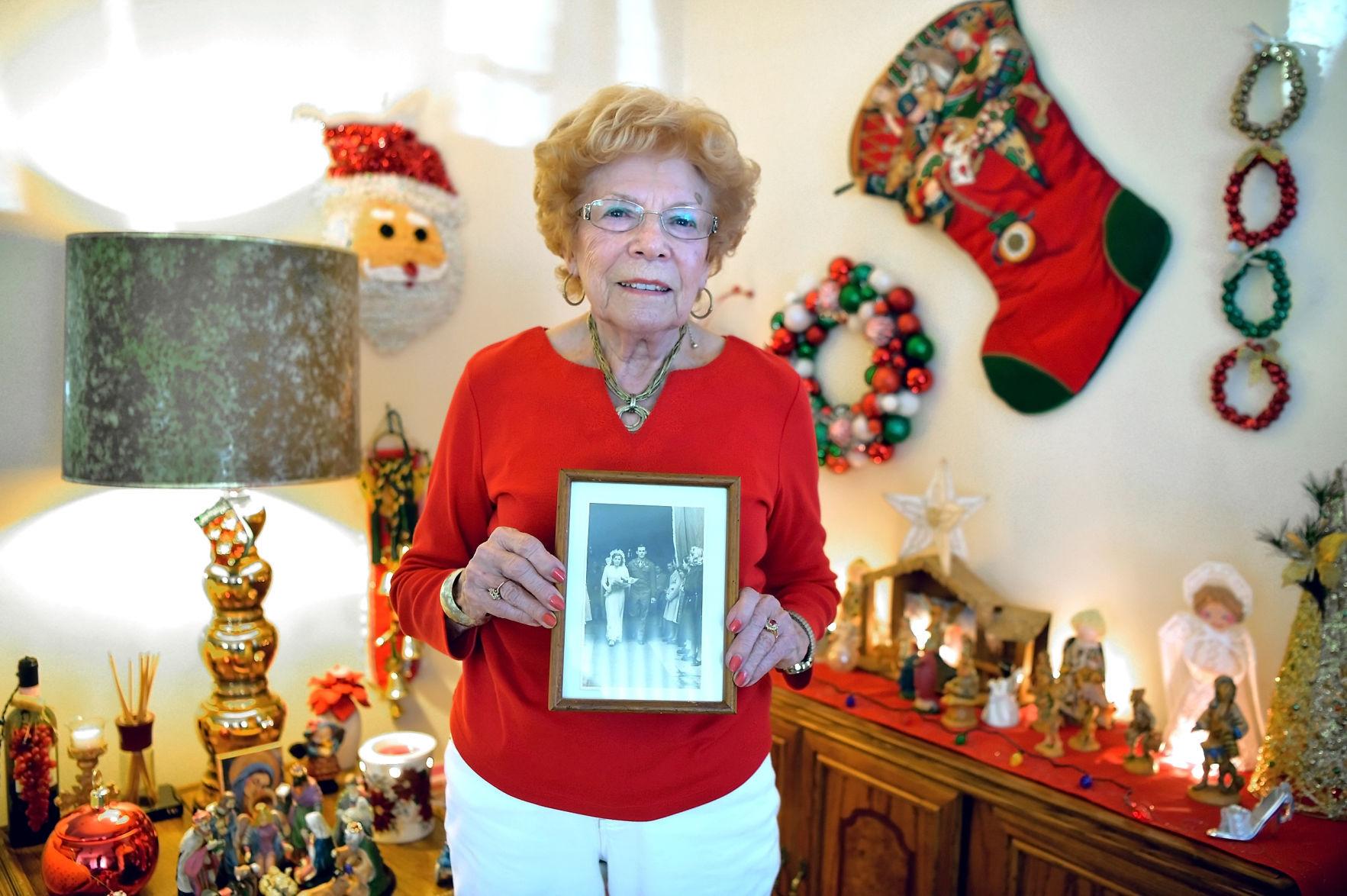 "When I have a question that involves Italy, Sandra Colombo is the first person I think to contact," Peter Bondioli of Herrin said in his letter.
"Italy could have no finer daughter than Sandra Colombo … In short, she makes you feel like you are an Italian!" Dr. Allan Bennet of Carbondale wrote.
"We did all of this paperwork without telling her," Stanley said. "After it was sent, I told her about it."
Colombo said she did not believe she deserved the award.
Stanley highlighted some the activities that helped qualify Colombo for the award.
In May 1998, Colombo was lead organizer and translator for a group of 20 from Tornaco, Italy, and began working on the Sister City program with Herrin city officials. Since then, she has led numerous trips to Italy.
The Italian language course began in 2002 through the American Italian Council and International studies of University of Illinois, taught by Colombo and Stanley. She also hosted a tour for Italian Club of St. Louis to HerrinFesta and arranged film screenings with Barbara Klein.
She brought an Italian tenor to HerrinFesta in 2005. She served as grand marshall of the HerrinFesta Italiana parade in 2006 and sponsored a second tour to Italy.
Colombo traveled to Cuggiono, Italy, in 2007 for the opening of a new museum with genealogy information, some provided by Herrin residents. She also brought Italian films to Herrin.
She has assisted numerous Italian immigrants coming to Southern Illinois over the years by helping them find housing, furnishings, registering for school and assisted in marriages between Americans and Italians.
Colombo also has assisted those seeking dual U.S.-Italian citizenship. The process required official translations and trips to St. Louis, Springfield and Chicago.
In 2015 and 2016, the sister city link was established between Herrin and Cuggiono, Italy. Colombo, Stanley and Frattini were instrumental on the Herrin side, with a committee including Mattia De Marco, Oreste Magni and Ernesto Milani and the Cuggiono mayor in Italy.
"Italian is family," Stanley said.
Nowhere is that more evident than in the Italian classes originally taught by Colombo and Stanley. Some of the original students still attend to keep their language skills sharp.
"We have a beautiful eight-course meal for Christmas," Stanley said.
As you might expect, Colombo has trained the chef to prepare authentic Italian dishes.
Colombo celebrated her 90th birthday in June and remains active.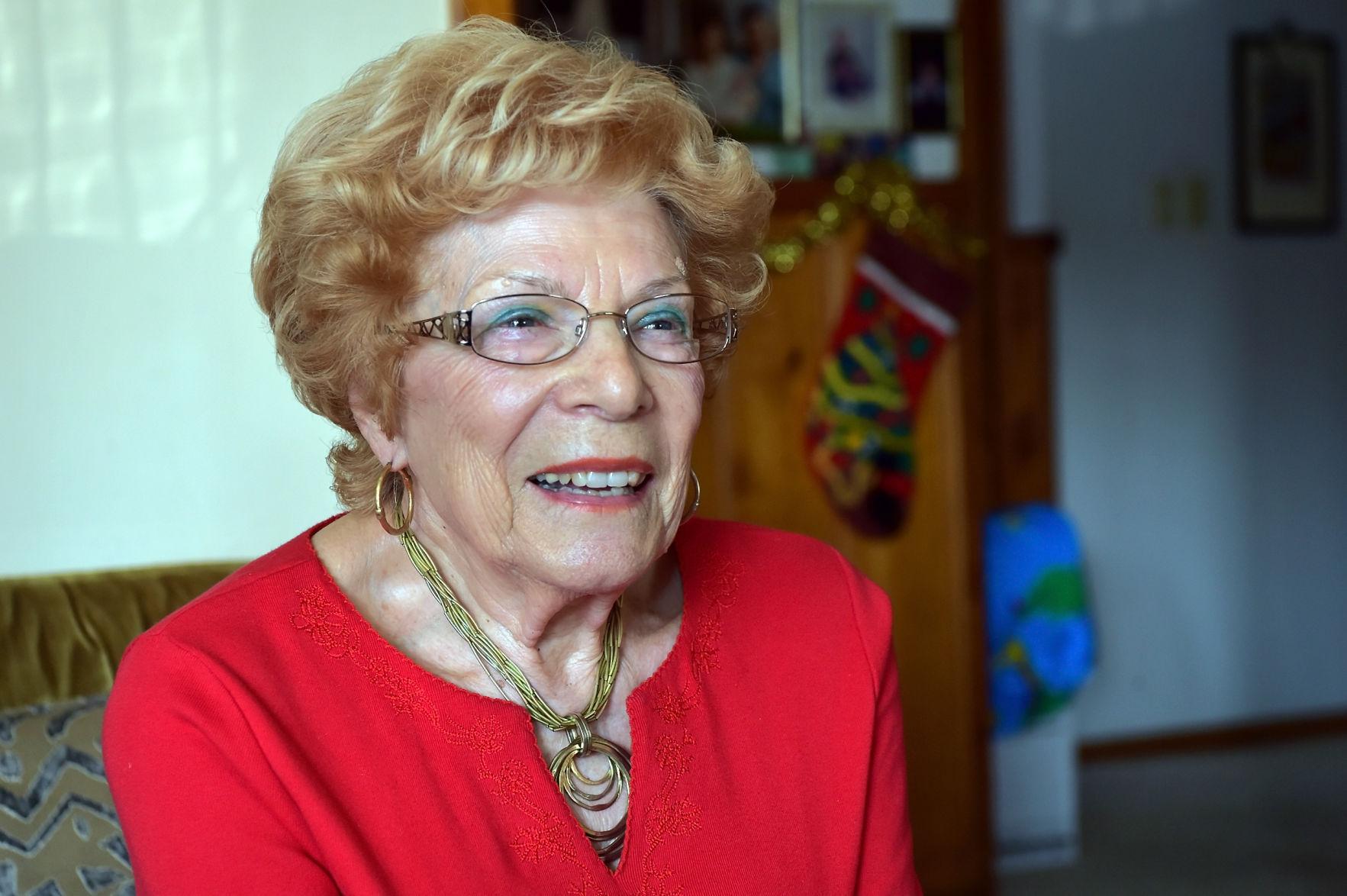 Stanley said a reception is being planned for spring, maybe during HerrinFesta Italiana.
"We couldn't be more proud of her," Stanley said.