Selling self-confidence: Sue's II boutique in Benton helps those struggling with hair loss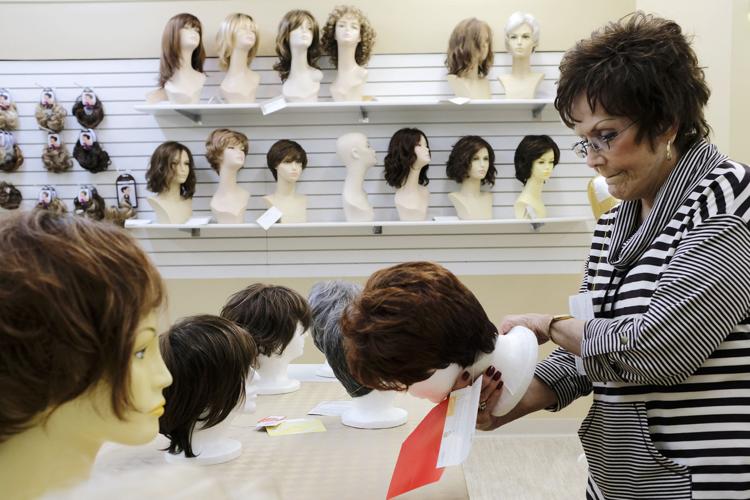 BENTON — Kelly Bain is in the business of self-confidence.
With a stock of 250 wigs showcased in her recently remodeled Sue's II boutique on Benton's square, Bain helps women regain a bit of themselves.
Bain said some women have medical conditions that makes them go bald, while others just want the freedom of knowing every day will be a good hair day. Either way, she said it's a joy helping them fill a need in their life.
Even over the phone, Bain said she can tell when a customer is potentially battling something — losing hair is sometimes an outward symbol of a greater fight and she said she tells these customers who are resistant to even the idea they may need a wig to simply come in. She tells them they won't be the same after.
"You come in here and you are going to be a different person when you leave," Bain said.
This is the bit she loves the most. "I love making people feel better about themselves, giving them their self-confidence back," she said.
Bain's process is to make people feel special — her boutique feels like a high-end beauty salon, equipped with plush chairs in front of big mirrors. Lining the walls are wigs with every style, length and color a customer could want. She said she keeps such a large number in stock so customers won't have to wait on a special order — they can leave with a new hairpiece that day.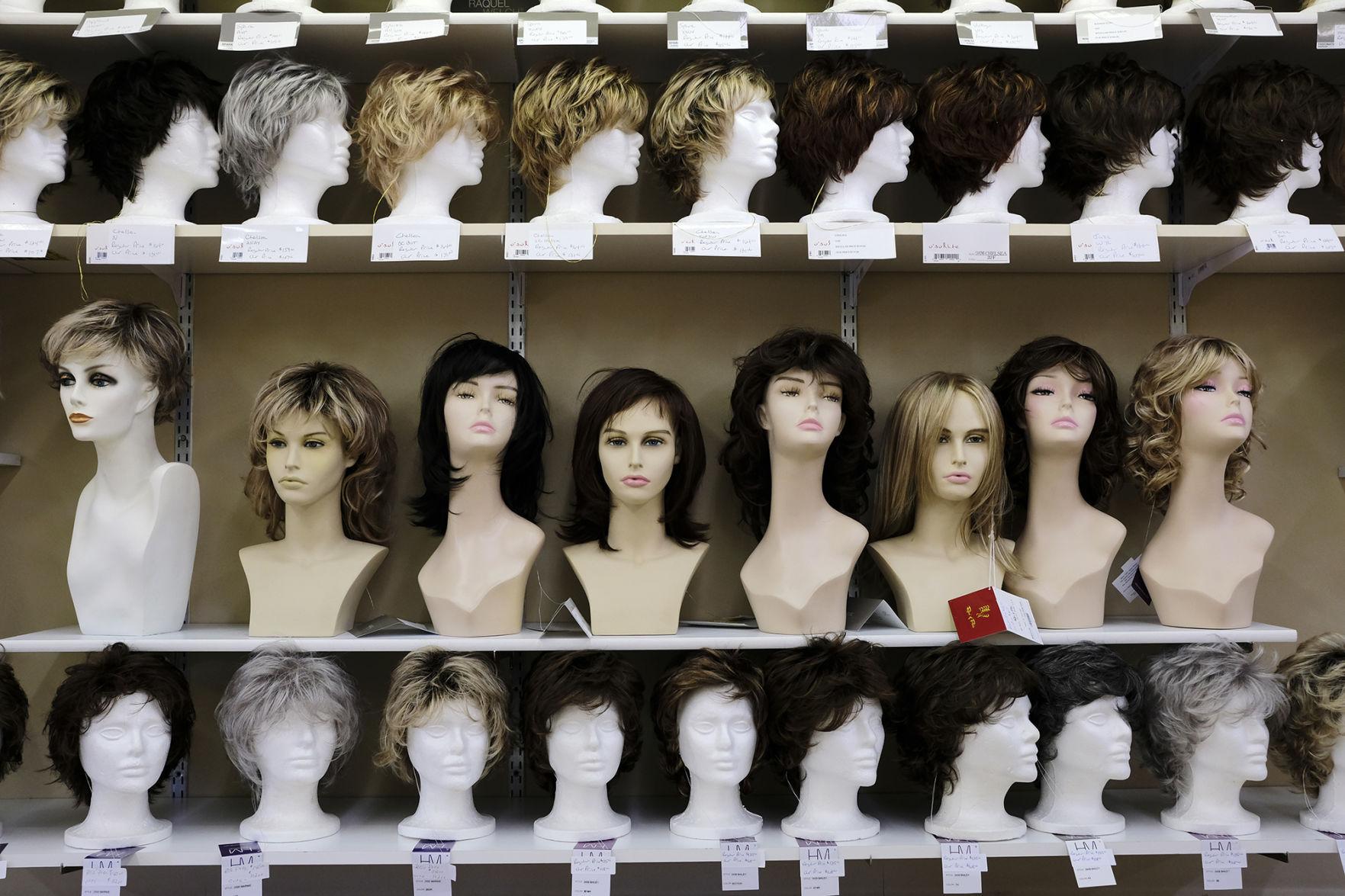 Bain said while she gets a lot out of helping people who need a wig for medical reasons, this is not the majority of her customers.
"We sell a lot to people going through chemo, alopecia, hair loss," she said, "but a lot of our business is people who just want their life easier and want good hair every day."
Mary McNail is just such a person. She came to Bain to find a wig to wear on vacation. She came in a bit cautious about trying wigs on. She said she just wanted one for a cruise she and her husband, Don, were taking this winter. In the past she said she wasn't able to properly fix her hair in their room on the boat — aside from that, she said anymore it's painful to lift her arms above her shoulders to do her hair. So having a wig would fix both of those problems.
Bain walked McNail through a number of options, finding the perfect match to her hair color and the style she currently wears. With each suggestion, McNail's apprehension faded, and by the end she was primping in the mirror, looking to her husband for his opinion.
She even started thinking about a a new style to take home. "I've always wanted long hair," she said to her husband, eyeing the shoulder-length pieces on a high shelf.
But, she said that might have to wait.
In a way, Bain was able to give McNail a bit of freedom. Apart from her struggles lifting her arms to do her hair every day, McNail said she gets her hair done twice a week and is sleeping on a rolled up towel to keep it looking nice. If she likes it enough, McNail said she might start wearing her wig full time, eliminating the need for all the fuss.
Sue's has been in Benton for 47 years. Bain's mother, Sue Dirks, along with Bain's father, started the business as a children's boutique and has since retired. Bain came on board after college more than 30 years ago and it was 25 years ago that they began dealing in wigs. Bain said their stock was about as big as it is now, but the display was tucked in the back. However, she said it's been eating at her to focus more on wigs, particularly in the last 10 years.
This summer, she decided to either retire or change her business model. With her mom's blessing, she went ahead with plans to remodel and do away with the children's clothes and bring the wigs to the forefront.
"I think I have compassion for people going through the rough times," Bain said of her interest in making wigs a primary focus of her family's store.
Some of this compassion was learned with direct experience — in 2009 her mother was diagnosed with cancer and found herself needing a wig.
"I had my first treatment. Two weeks later I started to fix my hair to go to church and I ran my fingers through it and got this much hair," Dirks said, miming a clump of hair the size of a baseball.
She called her daughter right away.
"She said, 'Mom, come over right after church and we will buzz you,'" Dirks remembered.
"I thought, 'You know, if that's all I have to do to get well, I can handle it,'" she said.
Dirks explained she had been wearing a wig before, but mostly out of convenience. She said it was traumatic at first to find herself actually needing to wear a wig. But, she said she left Bain's house "as bald as a billiard ball," knowing she had options.
This is the confidence Bain is able to give her customers.
Though able to retire, Bain said she has no plans to do so any time soon. The recent change in her business, making her one of the largest wig shops in the region, is keeping her busy. Indeed, she gets called in on her days off to help work a busy sales counter.
She has rejuvenated her family's business and said she has almost an obligation to take it well into the future.
"I'm going past 50 (years), well past 50," Bain said.