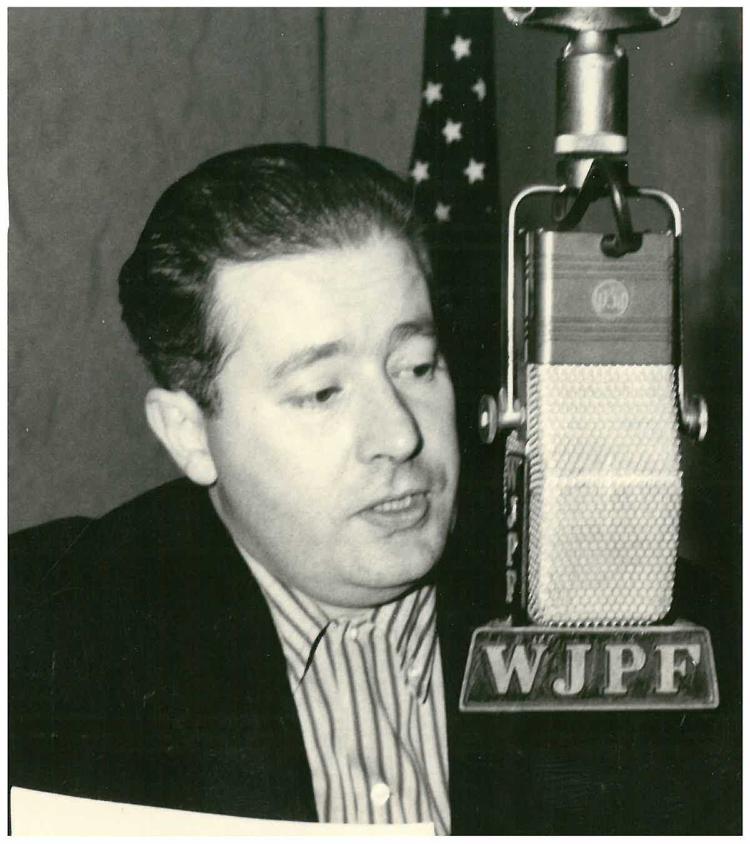 CARBONDALE — "It's hard to understate how famous Erv Coppi was in Southern Illinois in the 1960's through 80's," said Joey Helleny, a longtime friend and fan of the legendary local radio and TV broadcaster. "He was well known to everyone."
Coppi, who passed away on Wednesday, at 92, was "a radio star, a tv star and a rock star," said his friend, Cheryl R. Trench, of Marion, and a living piece of Southern Illinois's history.
He was the last surviving World War II veteran in Royalton, the town where he was born and raised, according to his daughter, Carla Coppi. He was an important figure in the local Italian community, the son of immigrants who chose the region for its coal mining industry.
He was also one of the last living voices from the golden age of radio and the birth of television, in the 1940's and 50's, a time when Southern Illinoisans got their entertainment from independently owned mom and pop stations.
"There were a lot more local on-air personalities who had followings, back then, and he was one of the best-known," Helleny said. "There wasn't so much prepackaged programming. Today a lot of stations are owned by groups, and radio has kind of become homogenized because of that. "
A 2011 investigation found just six companies, including Disney and Time Warner, controlled 90 percent of what Americans read, watch and listen to.
In Coppi's day, Southern Illinois was rich in independent media, and Coppi built his name on local content.
Just out of college, he got a broadcasting job at WFRX radio in West Frankfort, where he covered the December 1951 Orient #2 mine explosion, which killed 119 local miners.
From there, he moved to WGGH in Marion, where he had his biggest radio hit: the Egyptian Ballroom. Coppi played big-band music in a simulated ballroom, using sound effects to imitate a live audience, and announcing each artist as if they were really present.
"Much of his listening audience thought there was an actual Egyptian Ballroom," said Helleny, who teaches in SIU Carbondale's Department of Radio, Television and Digital Media. "People would drive to Marion looking for it, which of course, it didn't exist."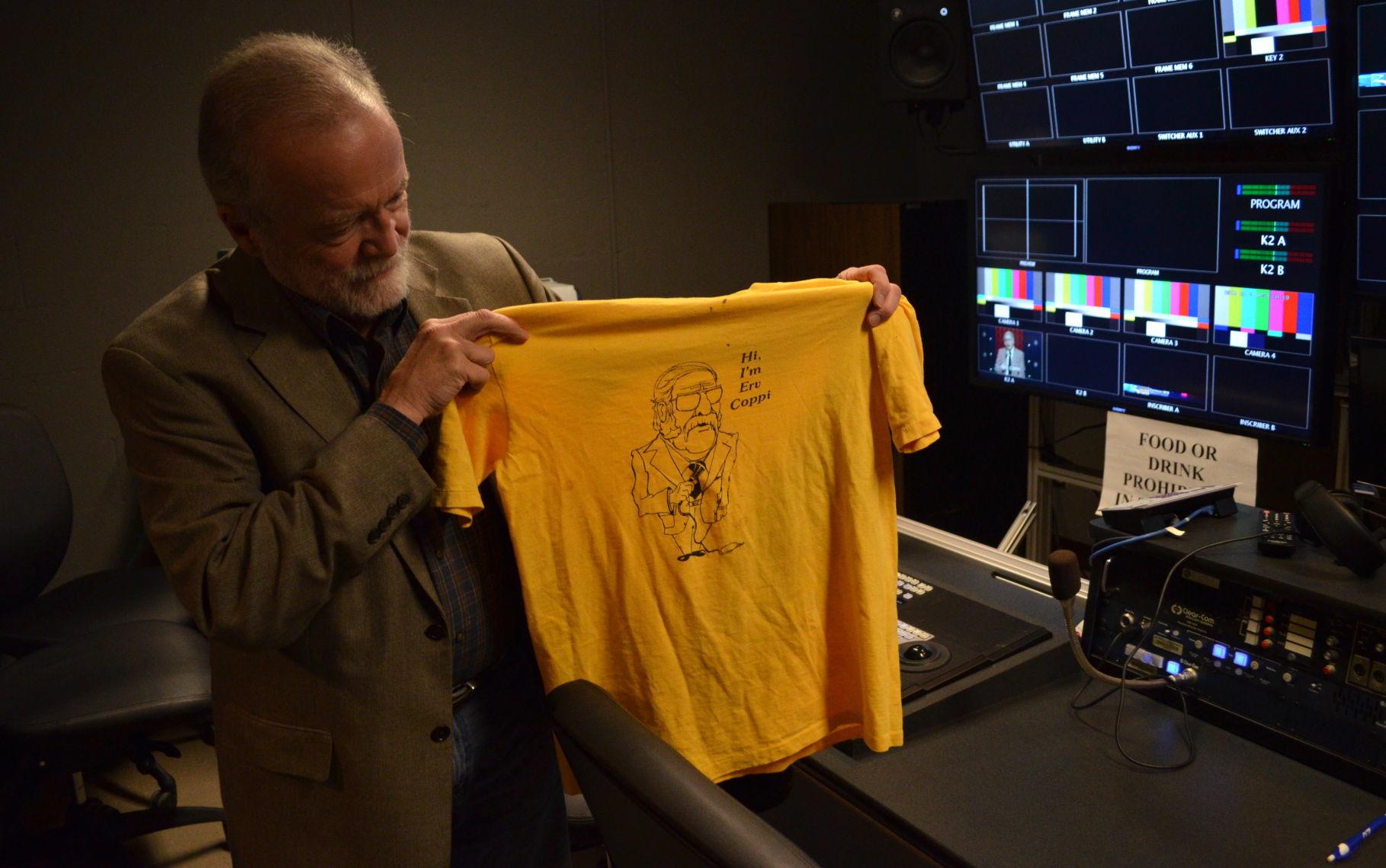 In 1969, Coppi joined WSIU, Southern Illinois's local public television station, and became "the face of WSIU for something like two decades," said Jak Tichenor, WSIU's TV producer.
"Uncle Erv" became the host of WSIU's "Movie Night" broadcasts, introducing classic films and the wildly popular horror movie nights, on the PBS channel.
"Students told me it was a cheap alternative to dates. They would stay home with a pizza and some beer and watch the old movies," he told Tichenor, in a 2011 interview.
"He would kind of give a short course on what the movie was about, and its stars, producers and directors," Tichenor said. He had an encyclopedic knowledge of movies."
Coppi also worked extensively with Virginia Marmaduke, another local media celebrity known as "The Duchess," who made her name as one of Chicago's first female crime reporters, covering "blood, guts and sex — not necessarily in that order," as she liked to say, for the Chicago Sun.
Coppi and Marmaduke's projects were a bit less gory: They did color commentary at the Murphysboro Apple Festival parade, and led pledge drives, encouraging viewers to donate to WSIU.
"What other PBS station in the USA could say that their pledge breaks were appointment television?" wrote Facebook user Dave Juhl, in a post memorializing Coppi. "Growing up, when I heard [the WSIU Festival pledge drive] was coming to WSIU, I watched. Sure, the programs were great, but Erv and Virginia Marmaduke? Appointment television."
"They could tell wonderful stories off the cuff, a lot of it ad-libbed," Tichenor said. "They were naturals for being on live TV in the day, and they were a blast to work with."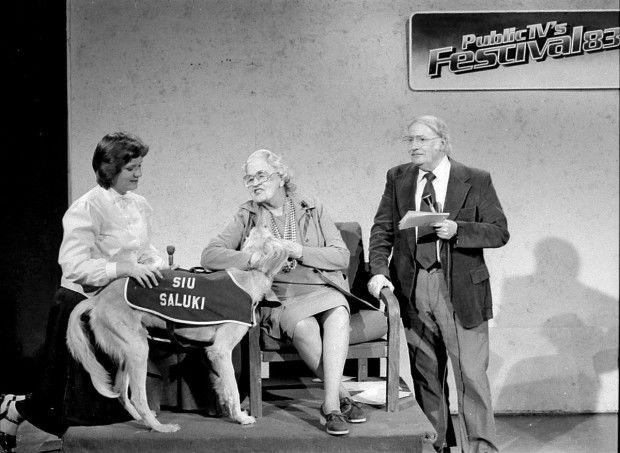 WSIU still hosts on-air pledge drives each year, but now favors shorter segments between scheduled programming, rather than the long telethons, where characters like Coppi and Marmaduke held court.
"You didn't mind that they were interrupting your program," Helleny said. "They were a joy to watch, even for students, who you wouldn't think would necessarily relate to these people. They almost were a cult classic."
Even after years off the air, Coppi's celebrity didn't tarnish.
"It was not unusual at all for people in public to ask me: 'How's Irv doing? Is he still OK?'" Tichenor said.
"He charmed himself into people's hearts," Trench added. "There was a really affinity, this great loyalty to broadcasters back then, as if they were all our friends. Erv captured the imagination of so many listeners."
Coppi will be honored with a video tribute on WSIU, Saturday evening, at 7:57 and 9:37 p.m., Tichenor said.