An art show that almost didn't happen is now hanging on the walls of The Varsity Gallery in downtown Carbondale.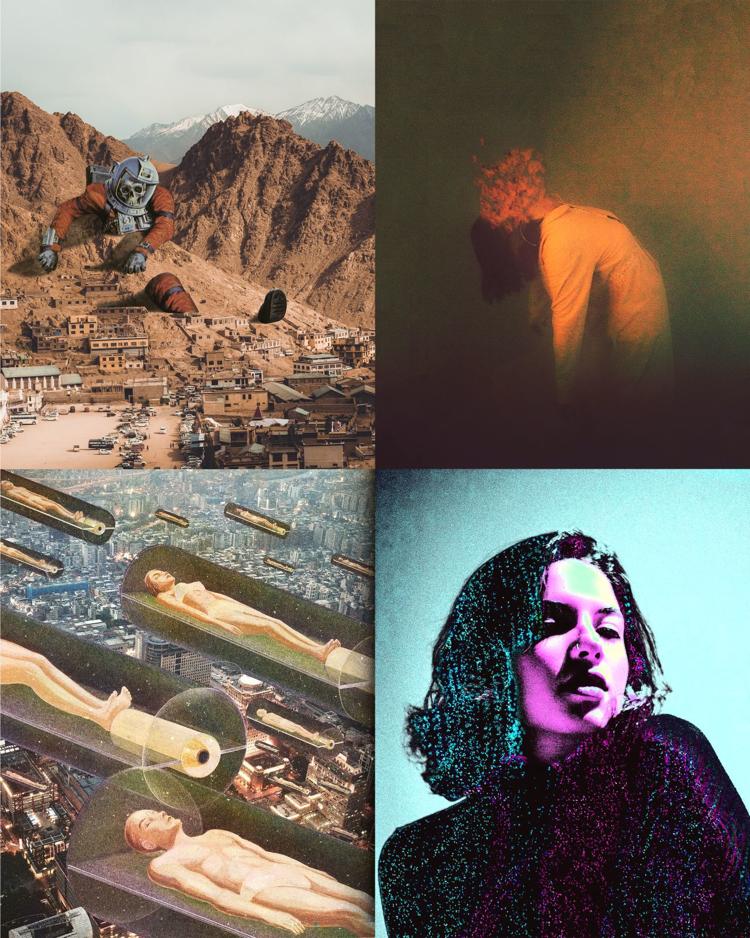 The digital manipulation and collage pieces are all the creations of Carbondale artist Chris Miller, all done in an astoundingly productive flurry during the past year, a new piece for nearly each day. His selected offerings will be on display from Feb. 14 to March 23. There is an opening reception from 5 to 7 p.m. Friday.
The show is one that very nearly never happened; thankfully for art aficionados the love and encouragement of friends helped to ensure the public would finally be able to see these moving, unique works by the talented Miller.
"It's not anything I ever pictured myself doing," Miller said. "Up until then I thought it was just a hobby ... my version of doodling in a notebook."
The "then" in question would be approximately one year ago, when, following a five- to six-year hiatus sans computer, Miller shared his digital manipulation and collage artwork with friends who were then able to help him see the proverbial light. At the very least, they helped Miller find a new light in which he casts himself.
"Sometimes you need outside perspective from other people to help clarify," Miller said, explaining why he had a hard time sharing his work. Being an artist was not an avenue he had pictured for himself.
"Artist is such a weird word," Miller said.
Identity crisis aside, Miller is, indeed, an artist. His works range in style and subject, and include a collaboration with Carbondale artist Allegra Frazier, which had in 2019 been displayed in Thai Taste, located at 100 S. Illinois Ave. in Carbondale. His solo works stand on their own and are finally receiving a showing in his first-ever solo show.
Miller attributed his predilection for photo editing as a natural evolution following learning video editing for his little brother's skateboarding videos as a kid.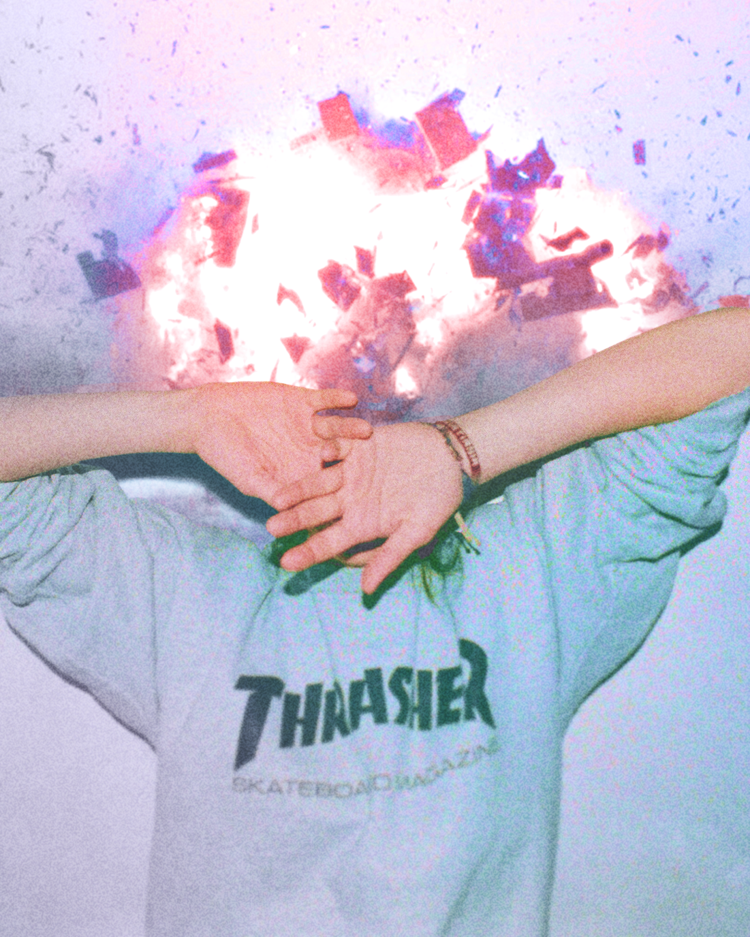 "They skated a lot and wanted to make skate videos, I was on the computer a lot and through video editing I learned how to play around, (but) for a long time I didn't share that with anyone," Miller said.
At the urging of Frazier and fellow artist Brianna Pay, Miller began slowly but surely sharing his art. His work can now be found publicly on Instagram @pretty.sure.i.stole.this.
Choosing a select few pieces to display in the show proved no simple task, either, as Miller has produced over 200 original works in the last year alone. Original prints of less than 20 of his wholly unique works will be for sale throughout the show.
There is no cost to attend the event and patrons of the arts are sure to be delighted by Miller's wildly creative talents and outrageously affordable pricing.
For those looking to shake up the Valentine's Day holiday or continue their fun following the art reception, immediately following will be a showing of "Thelma and Louise." The cost for movie tickets is $7 to the public and $5 for students. The Varsity is located at 418 S. Illinois Ave. Doors open half an hour before events begin.
Stay up-to-date on what's happening
Receive the latest in local entertainment news in your inbox weekly!