A little over a year ago, Carbondale artist Katie Winchester had barely picked up a paintbrush in her life.
But one outmoded, easily overlooked form of art attracted her: the lovingly rendered covers of VHS tapes she found at thrift stores.
"As you progress to DVDs, the artwork gets crappier and crappier, and unless you spend $50 on a really expensive Blu-ray that comes with art in it, you're not going to get cool art from DVDs. VHS, LaserDisc, Beta — they had the good art," Winchester said.
She asked her friend Brett Hunter, a prominent local folk artist, to paint some of her favorite VHS covers for her.
"He saw on Instagram that I had a VHS account where I just post movies and I review them, and I try to be funny about it. And he was like, 'You could do this. You don't need me to do it. This is your thing, you like VHS,'" Winchester said.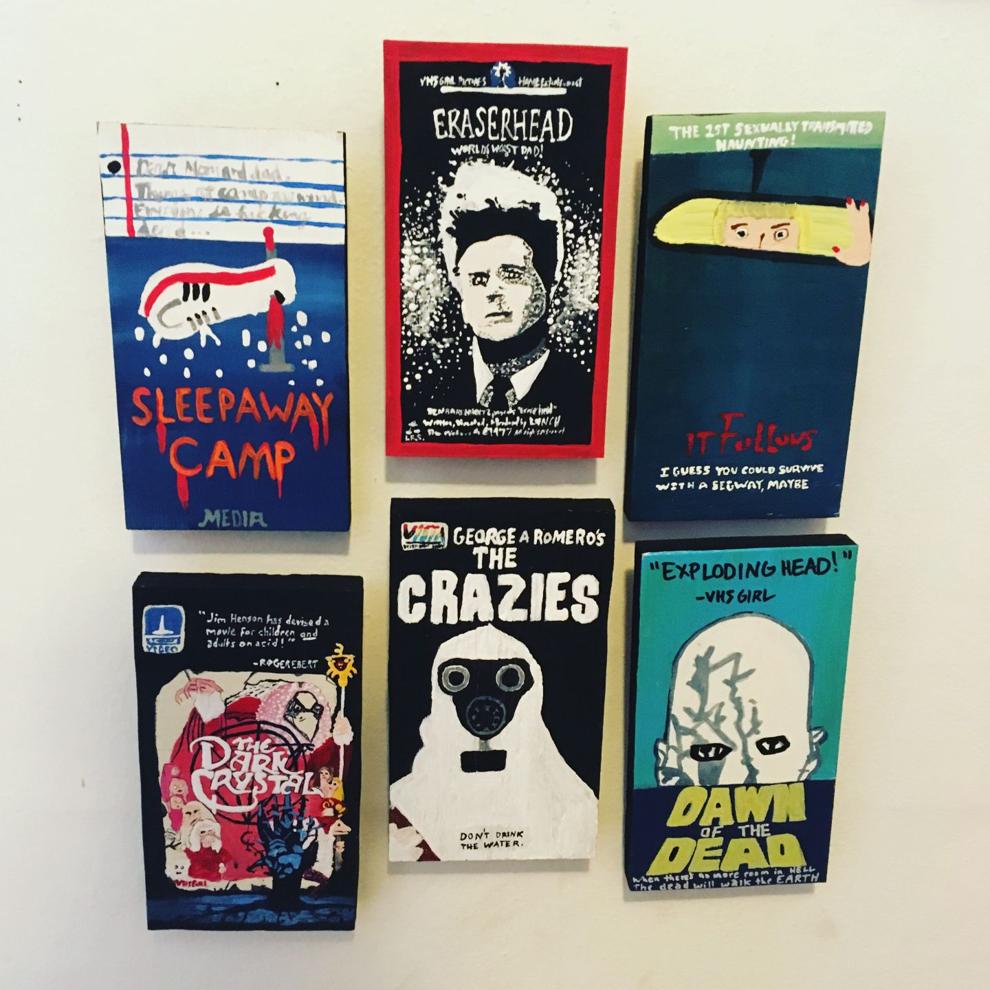 Hunter gave her a paint set, and Winchester's grandfather and father started cutting out VHS-sized blocks of wood for her to paint on.
"I just kept getting a little better. I learned different brushstrokes, I learned how to use all the brushes as I was going. If you practice something at least once a day, you get better fast," she said.
Since then, Winchester — perhaps better known by her Instagram moniker, @vhsgirl — has amassed thousands of online followers. She was recently invited to the prestigious Art Basel show in Miami, and she now lives off her art exclusively.
Winchester employs an unpretentious, purposely crude style in her paintings. She mostly replicates VHS covers, but she usually comes up with her own tagline and makes the faces "goofier," she said.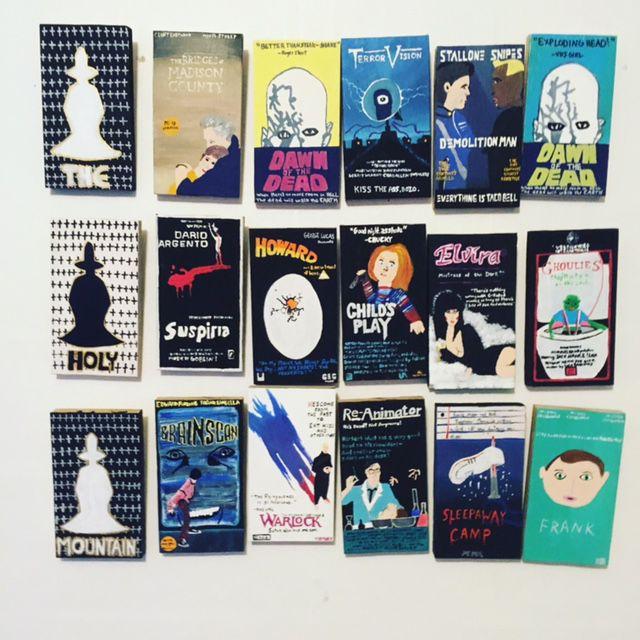 "If it's a serious movie, I'll still try to find some kind of humor in it to suck you in and make you want to watch the movie," Winchester said.
Among Winchester's many fans is actor David Arquette. After the death of his sister, Alexis, Winchester painted a modified version cover of "The Wedding Singer," with Alexis Arquette in place of Adam Sandler and Drew Barrymore. The tagline reads, "The real star." David Arquette's best friend bought him the painting.
"David's really cool. He keeps supporting me and commenting on my Instagram saying that he really likes my stuff, so it's really sweet," Winchester said.
Earlier this month, Winchester flew to Miami for the Art Basel show. She was thrilled to be included beside Wayne White, who designed the sets for "Peewee's Playhouse."
"So when I saw that, I saw how big of an art show it was — that I, a lowly artist who's only been doing this for a year could be with my favorite folk artist in the world," she said.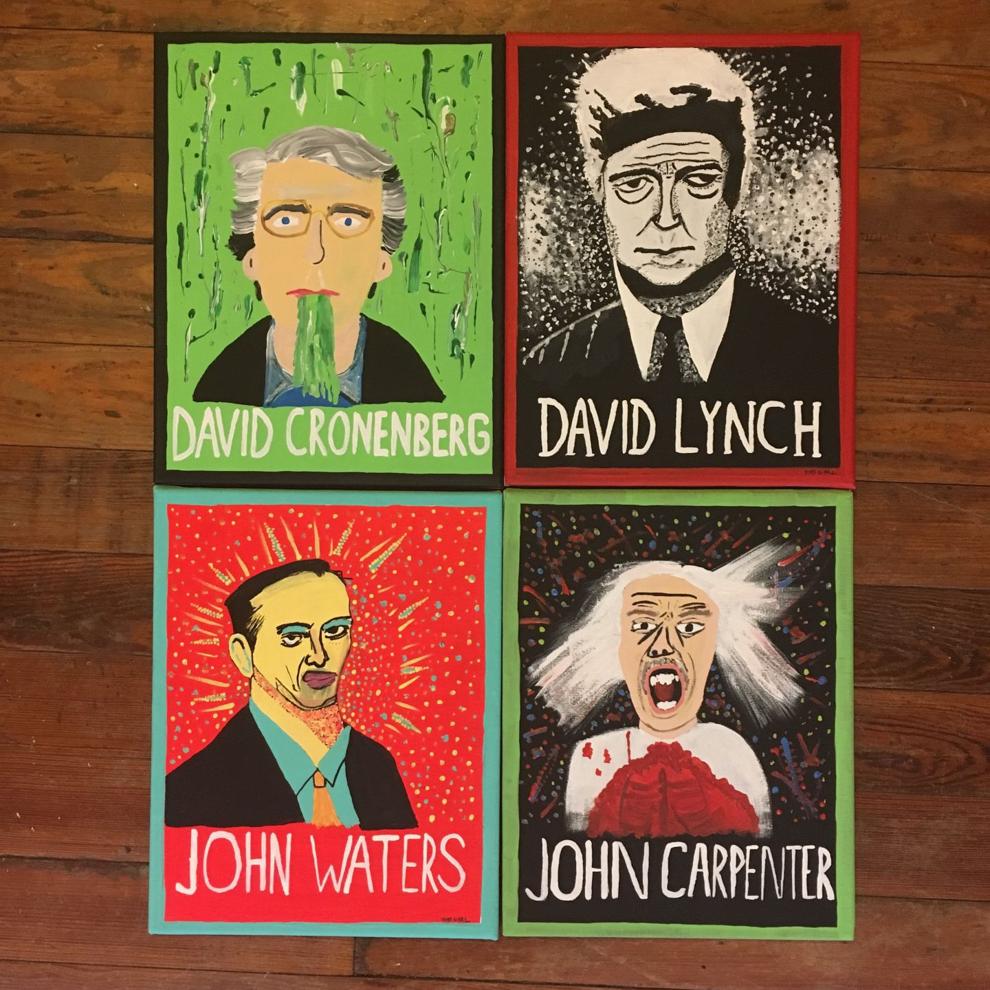 618-351-5082
On Twitter: @janis_eschSI