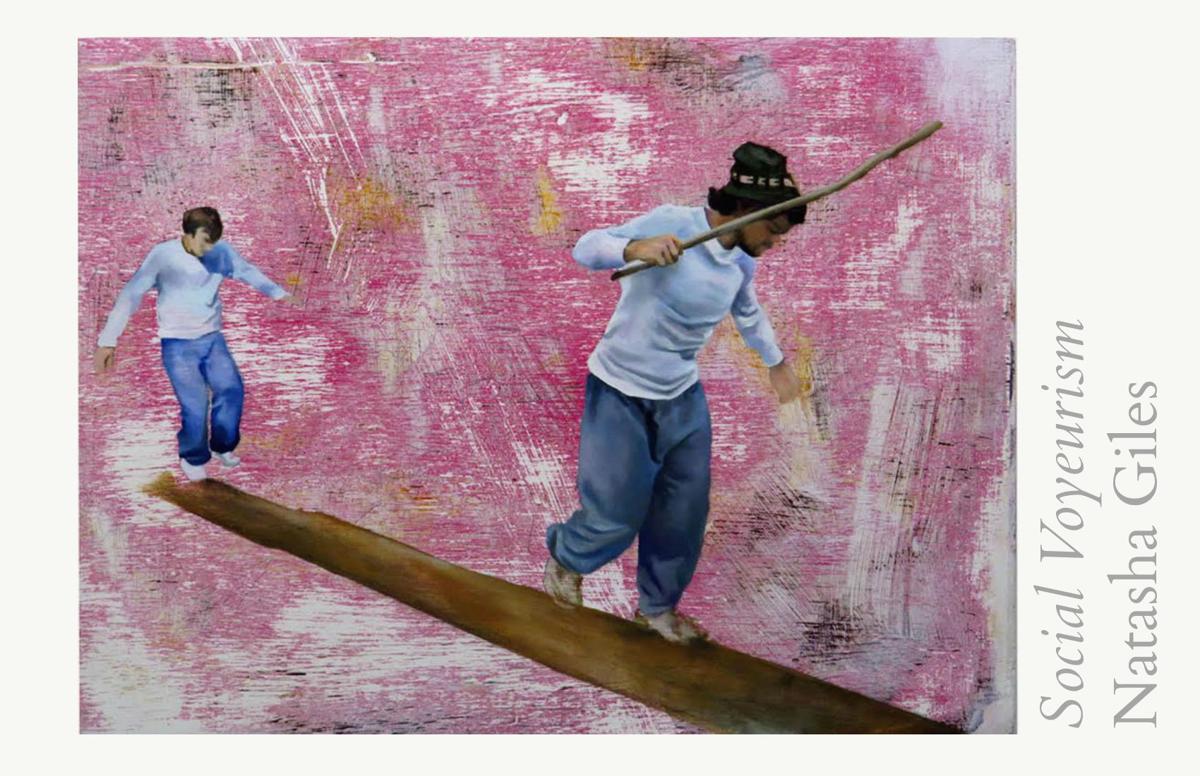 The Arts Council of Southeast Missouri will host a reception for "Social Voyeurism," an exhibit featuring works by Natasha Giles, from 5 p.m. to 9 p.m. on Friday, March 3.
Natasha Giles is a lecturer in the Liberal Arts Department at Georgia Gwinnett College. She has painted murals and has exhibited nationally at various galleries.
You have free articles remaining.
"My work is about social voyeurism and our shared experience of memories and moments in time," Giles said in a news release. "Many people are laying their private or mundane thoughts and actions at the feet of the masses for consumption. I pilfer public images, memories that are not my own, and create paintings where I imagine, investigate and become a part of that original moment."
Each painting is created from images found on social media, Giles said, and each explores interactions between people, body language and the illusion of time.
The Arts Council of Southeast Missouri is located at 16B N. Spanish St. in Cape Girardeau.