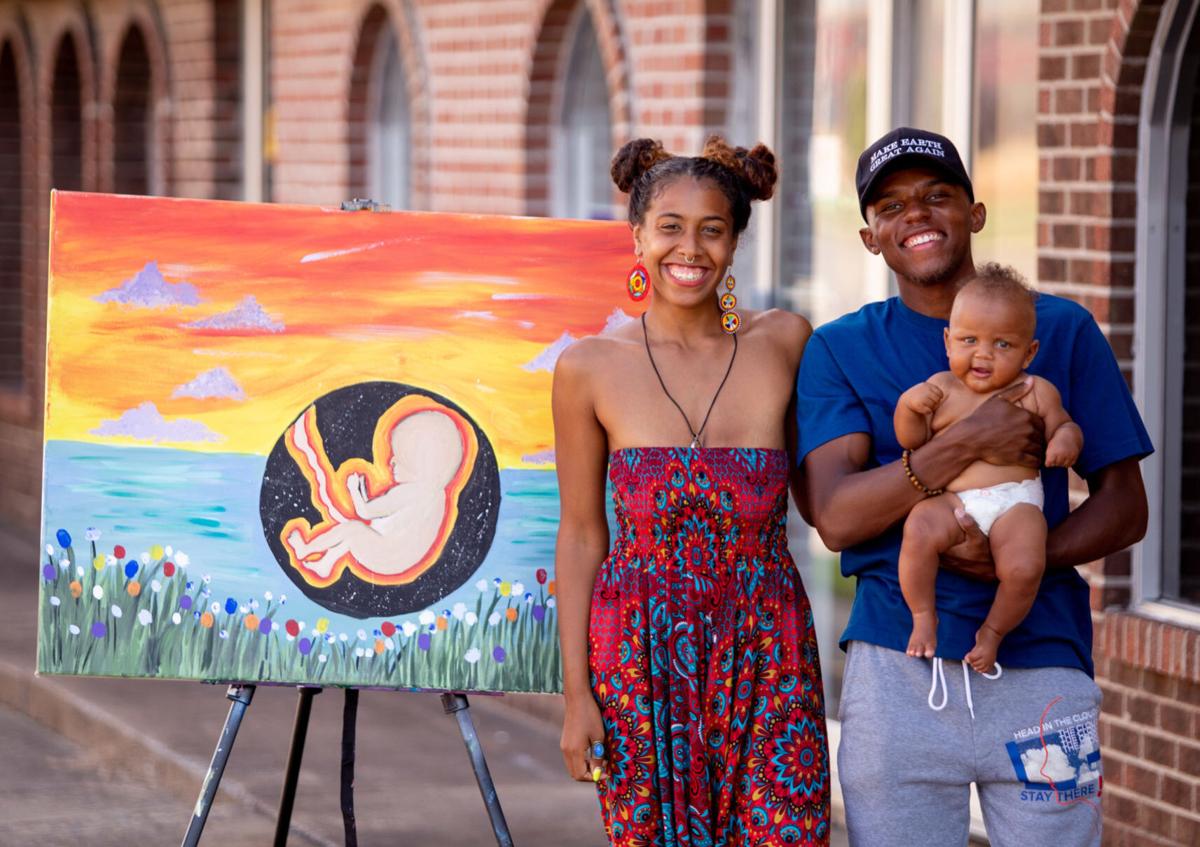 Project Human X is a modern art center located in the heart of Carbondale in a space discovered while two of its founding members were taking a romantic stroll past The Island.
Marquez Scoggin, with his wife, Cree Sahidah Glanz, noticed the vacant space for rent in the building that shares a triangle shaped block with several unique shops and eateries.
So, with it, the pair created Project Human X along with Joshua Bowens in January 2019. What started with art parties hosted by the three, soon turned into a location for community members of all walks of life to join and express their artistic talents, feelings and experiences.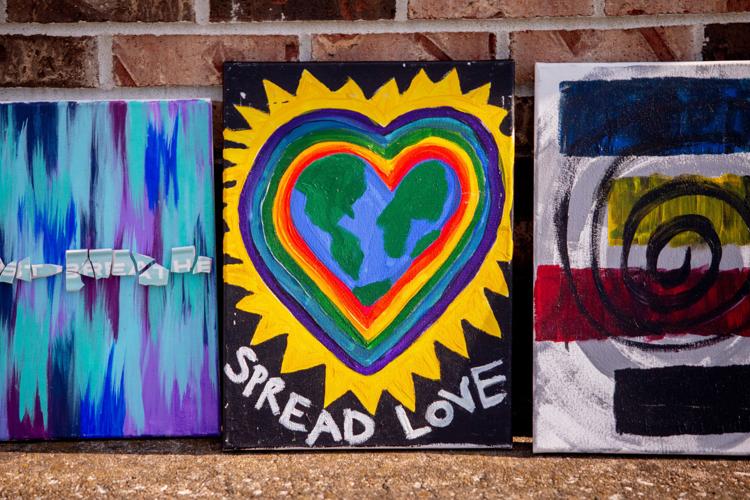 Scoggin, who began his education at Southern Illinois University Carbondale in 2014, had an abrupt change of plans when his mother was diagnosed with pancreatic cancer. After returning home to Belleville to care for her, as an only child faced with such a huge burden, he realized art was a way to manage his stress.
"Something that I found personally to bring me the most piece was the act of painting," Scoggin said. "It's without a doubt something that has helped me overcome stressful situations."
Glanz had an epiphany of her own after a summer studying abroad in Madagascar as part of her anthropology studies at SIUC. During her research project, Glanz went to four rural areas and worked with children to plant trees in villages with depleted rainforests, afterwards providing art supplies and refreshments for the children and leading them in an exercise to paint pictures to relay their experience planting trees.
"After this experience, I realized art is a way to speak to people even if you can't speak the same language," Glanz said.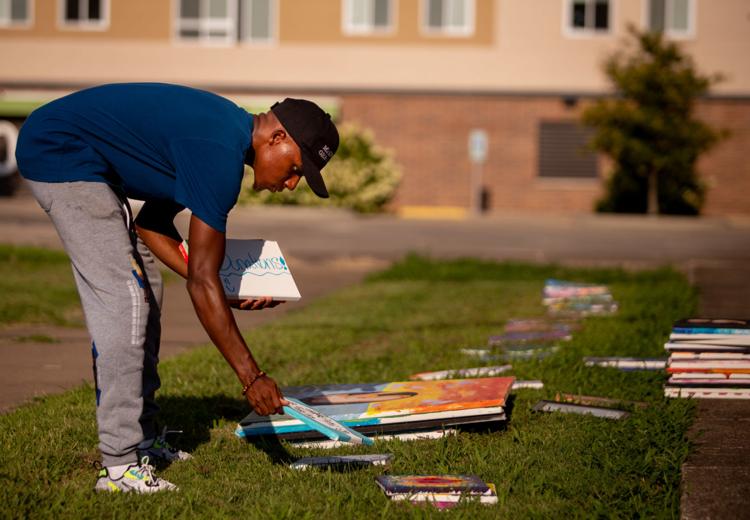 Each coming from their own life-changing events, Scoggin and Glanz met at the first art party hosted by Project Human X and soon began holding the event at Glanz's studio apartment. Providing free canvases, paint, brushes and refreshments, the art parties helped form the idea for what Project Human X has become.
"What motivates us and what makes us passionate about hosting these events is it allows people a new way to express themselves," Scoggin said. "We really wanted to create a space for human beings in the Carbondale area to feel comfortable with expressing themselves." 
Among the many events created and hosted by PHX, three of the most popular are Therapeutic Art Lessons, Club X and three Paint Nights each weekend.
The Therapeutic Art Lessons, which take place on Tuesdays and Thursdays at 1 p.m., provide an hour of guidance and artistic expression for attendees. Beginning with 10 minutes to empathize as a group, and 15 minutes of meditation, the group is free to create a painting of their choosing. The last 15 minutes of the class are for self-reflection.
"It gives people a new way to express themselves or express emotions too complicated to put into words so they use the canvas and paint to do that in a new way," Scoggin said.
Club X, which takes place Saturday nights from 9 p.m. to midnight, is an event that promotes healthy socializing and self expression. While the name may sound like a place to party and get wild, Club X is actually a revolutionary idea to pick up a paintbrush rather than a bottle.
Paint Nights are every Friday, Saturday and Sunday from 6 to 9 p.m. And while Friday and Sunday are more traditional with the teaching of a specific painting style, Saturdays are reserved for Glow Paint Night, where attendees are given creative freedom to express themselves with glow in the dark paint under the backlights turned on during the event.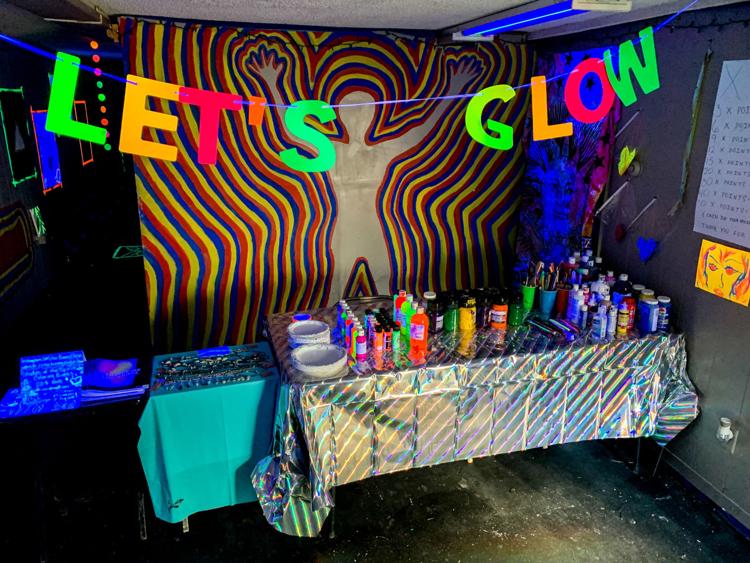 Through the many events geared towards community expression in a judgement free zone, Project Human X benefits members from all walks of life.
"Every person that comes in, they leave feeling so self-fulfilled and creative. They feel nourished, they feel healed, like things are finally coming together in their life," Glanz said.
Project Human X brings art to Carbondale community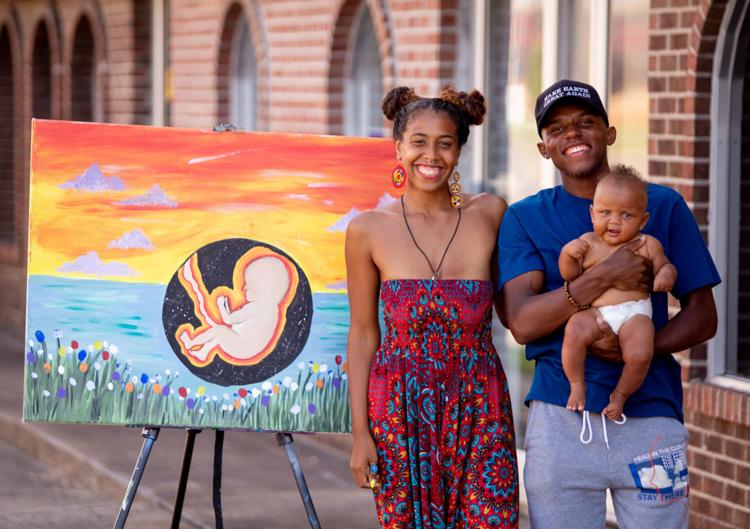 Project Human X brings art to Carbondale community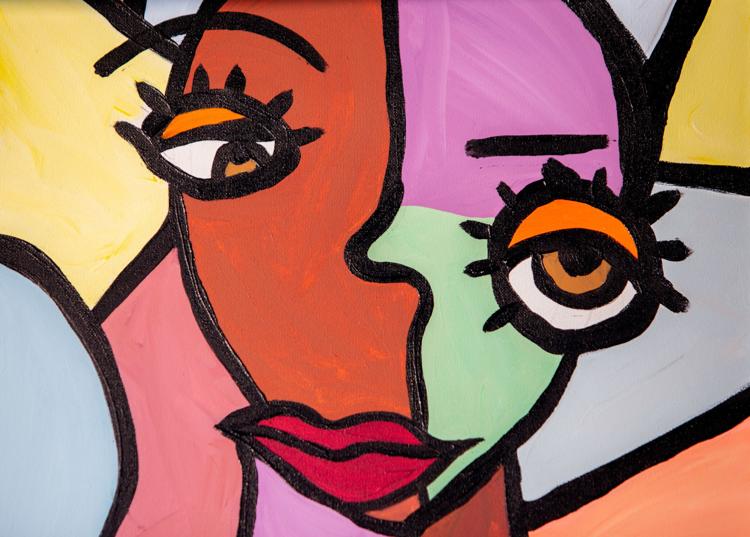 Project Human X brings art to Carbondale community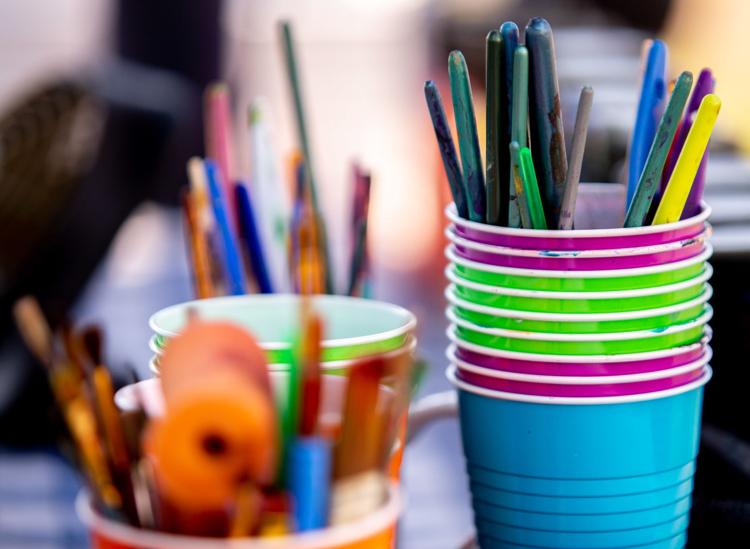 Project Human X brings art to Carbondale community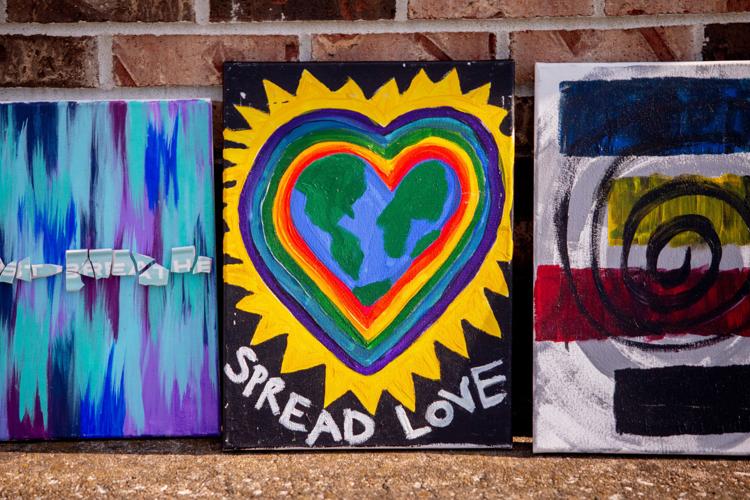 Project Human X brings art to Carbondale community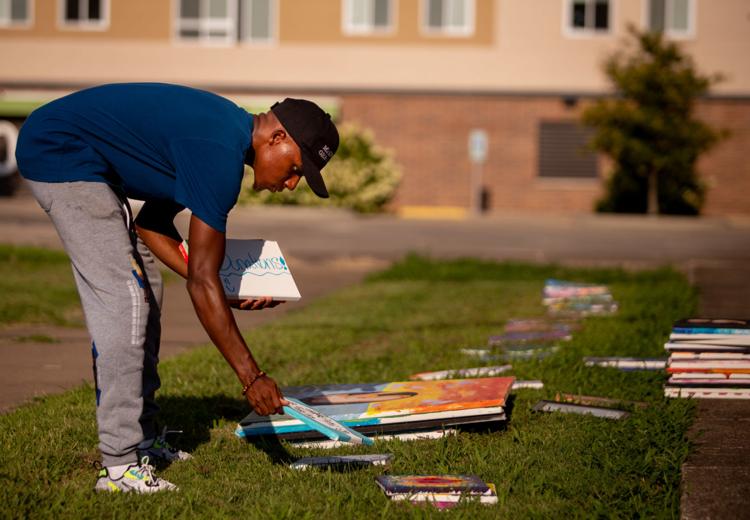 Project Human X brings art to Carbondale community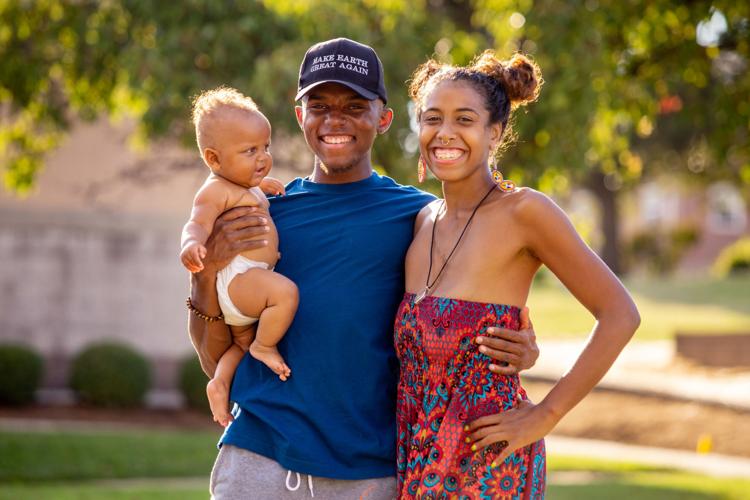 Project Human X brings art to Carbondale community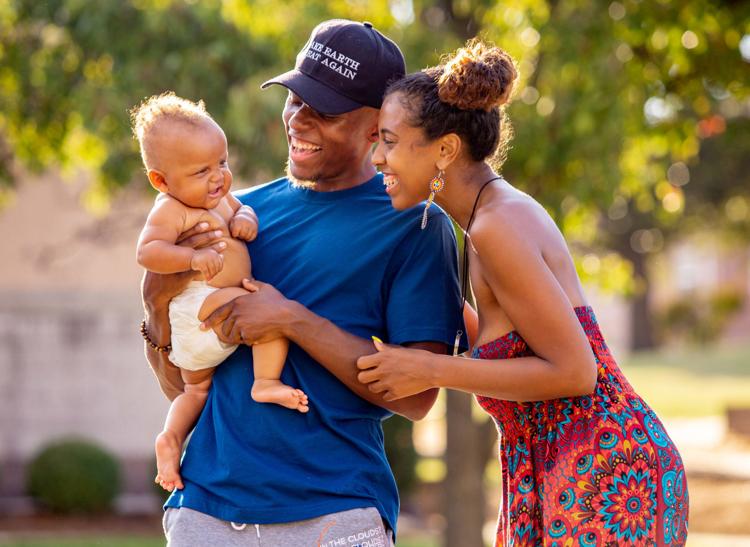 Project Human X brings art to Carbondale community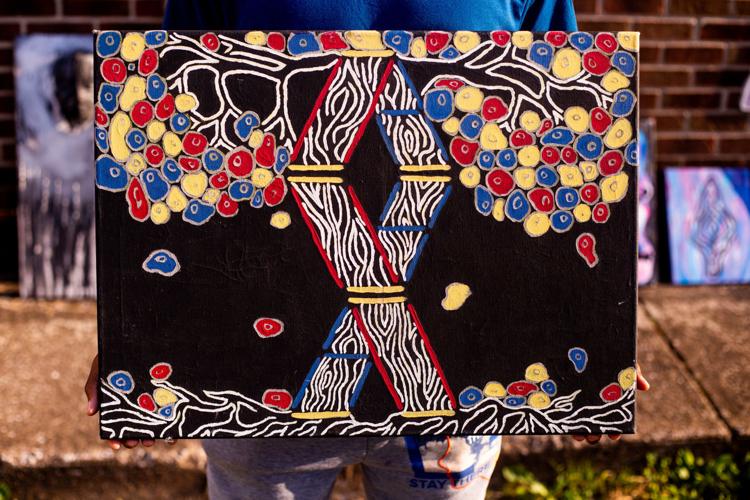 Project Human X brings art to Carbondale community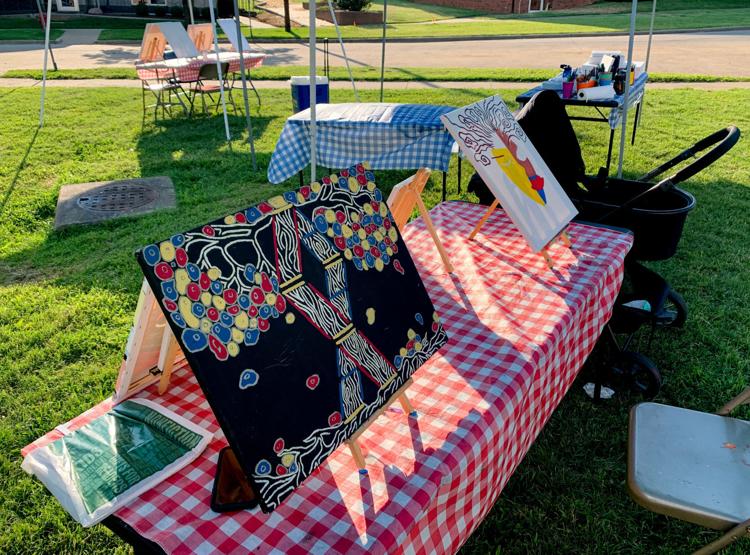 Project Human X brings art to Carbondale community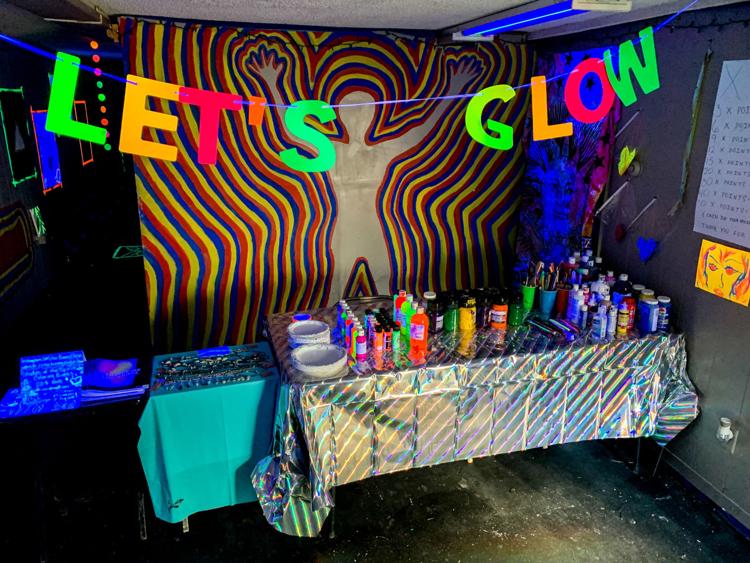 Project Human X brings art to Carbondale community