Rachel Malcolm Ensor was hosting a trunk show in her art studio, located in the General John A. Logan Historic District in Murphysboro, when she found herself in the midst of an artistic vision. Ensor wasn't daydreaming about her next mixed media or painting project, but rather, she looked out on the dreary November afternoon and found it brightened by the vision of an art fair taking place down the street of the historic neighborhood.
Ensor mentioned the idea to Sue Gindlesparger, a fellow artist participating in the trunk show, who commented that she could envision it, too. Although Ensor assumed it would only ever be a passing thought, Gindlesparger followed up on the idea and, in the months following, they gathered several local artists to bring Ensor's vision to fruition. The artists, later established as a group called Oak Street Art, set aside their normal mediums of producing art to take on event planning as a means to share art with the community.
Now, over four years later, Oak Street Art finds itself in full gear preparing for the fourth annual Oak Street Art Fair. The fair, which has tripled in size since its origination in 2016, is the embodiment of the group's mission to "nurture connections between art and our community through advocacy, education, and practice."
"We want to help communicate the idea that art is for everyone. Through the process of engaging with art and making art, I think that we can all enhance our well-being. And I want people to think of art as approachable and doable for them, not something that happens by other people that you look at, but stuff that you could do yourself," said Ann Fischer, a photographer with Oak Street Art that has an interest in macro-photography.
Every detail of the Oak Street Art Fair is community-oriented, starting with the location and continuing through the showcased artists and musicians, the children's art tent, the sponsors and even the food, which is sold by Murphysboro Youth and Recreation Center as a fundraising effort.
This year's Oak Street Art Fair will be held from 10 a.m. to 5 p.m. Saturday, April 27, and is free to enter.
The juried fair will feature 37 local fine artists, from a variety of mediums including ceramics, metals and jewelry, fibers and weaving, glass, leather, printmaking, photography, multimedia, and painting. Beyond art that falls under those categories, fair-goers can expect to see artists that create handmade books, silk scarves, stringed instruments, sculptures and more.
While the artist booths will give the community an opportunity to view and purchase local art, Oak Street Art also hopes that it will facilitate connections and conversations among artists and the community.
"There are a lot of artists that live in Southern Illinois, but they are affiliated with the university, or John A. Logan College or they have other jobs, so it's kind of a closet art community," said Shirley Krienert, a founding member of Oak Street Art who works with textures, textiles, and discarded belongings. "Many of the artists do their own little thing in their own studio, and there's not a whole lot of grouping amongst the artists. I think one of the reasons that we started the art fair was to encourage those artists to come out of their studios and show everybody what's happening in Murphysboro."
Outside of her efforts with the fair, Krienert organizes monthly art visits to General John A. Logan, a local elementary school that does not have an art teacher. Krienert, along with other Oak Street Art members Darby Ortolano and Cathy Schmidt, has created art projects and lessons to complete with the second-grade classrooms. Krienert explained that part of their hope was that the teachers would then feel comfortable sharing the lessons to future classes, in order for more students to have early art exposure.
Krienert said in many ways, their hope has already actualized. The second-grade teachers from General John A. Logan will be the ones leading the children's art projects at the Oak Street Art Fair. The teachers plan to lead activities such as string art, shaving cream marblizing, painting plaster ducks, and making kaleidoscopes, from 11 a.m. until 3 p.m. in the children's art tent.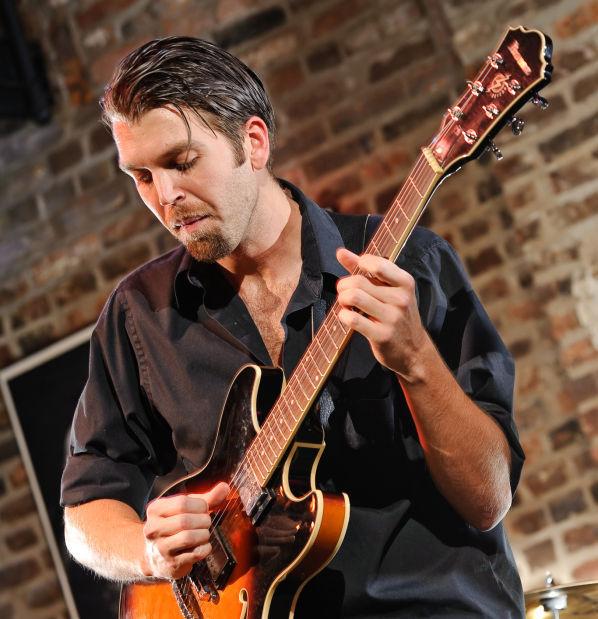 Additionally, seven sets of live music are scheduled throughout the day. A local musician will begin at the start of every hour, with performances being held at the Oak Leaf Stage, located at the intersection of Oak and 16th streets. The musicians are Southern Illinois talents, including Beth Davis, Maria Johnson, Ivas John, and Jermaine Bollinger.
Beyond showcasing local musicians, the Oak Street Art group hopes that by having a free concert it will make the art fair more inviting for families and people that might not normally consider themselves as interested in or understanding of art.
"One of our missions is to bridge that gap between people who are separated from art, or maybe don't understand it, are intimidated by it, or don't see how art can compliment their life, and to merge those two groups, at least on one day," Krienert said. "Families can just come and enjoy, and their children can create. And that creativity can provide a spark to where they want to create more or see more art, or they want to do more things with their hands."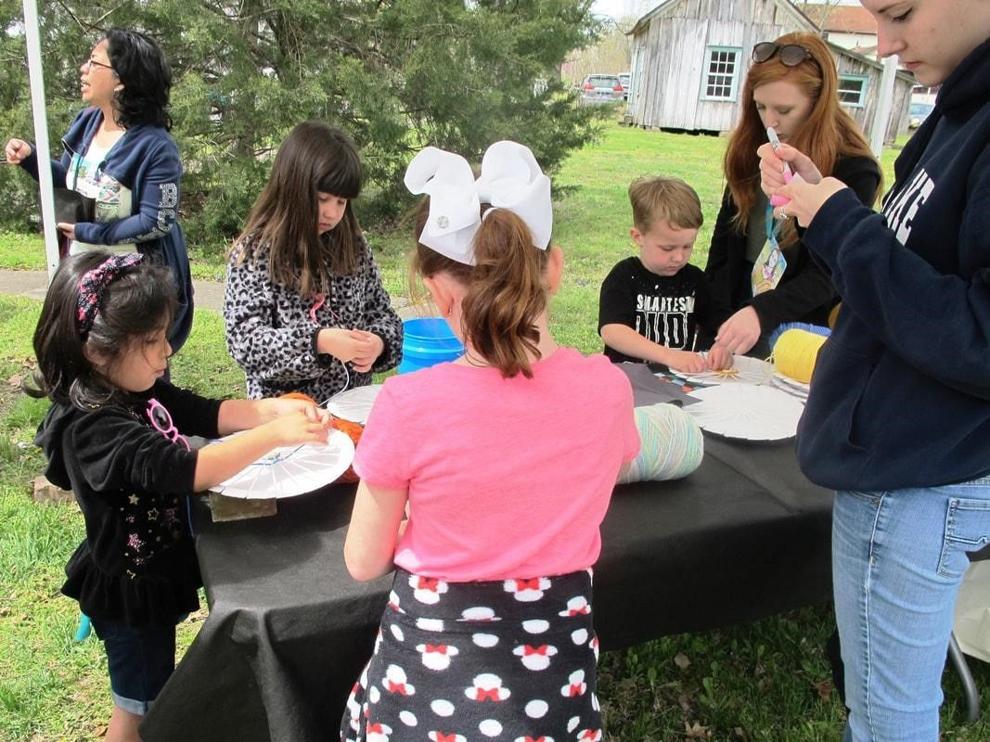 The entire event will take place on the brick road on Oak Street, nestled within the General John A. Logan Historic Neighborhood. The district, which was recognized by the Murphysboro Historic Preservation Commission in 2012, contains around 50 original houses dating back to the 1890s and 1900s. Several of the houses are rented out as art studios, including that of Luca Cruzat, a printmaker in Oak Street Art.
Michael Jones, director of the General John A. Logan Museum, noted that the partnership between the art and history communities in Murphysboro has been a major part of the neighborhood's revitalization.
"The neighborhood offers Murphysboro a sense of being and continuity, which I think every community needs. It offers a chance to embrace the community's past and also it's cultural side and the art community," Jones said. "It's an opportunity for people inside and outside of Murphysboro to learn a little bit more about Murphysboro and the Logan Historic Neighborhood in particular, and see what Murphysboro has to offer people."
For more information about the fair, including specific details about the children's tent, music schedule and featured artists, as well as about the Oak Street Art group's other efforts, please visit oakstreetart.com or message the group on Facebook at facebook.com/oakstreetart. In the event of rain, the fair will be held at Murphysboro Masonic Lodge at 1115 Chestnut Street.