An exhibition currently on display at Southern Illinois University Carbondale's Surplus Gallery traces the link between the Op Art movement and contemporary printmaking.
A closing reception for "Try To See It My Way" will be held from 6 to 8 p.m. Friday, Sept. 29, in the Studio Arts building also known as the Glove Factory at 432 S. Washington in Carbondale. The event is free and open to the public.
The largely abstract Op Art movement explores color, pattern and movement through the use of optical illusions.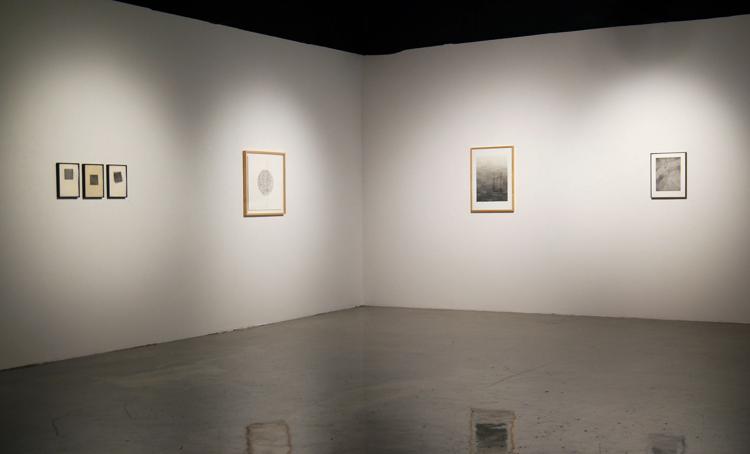 "I think sometimes Op Art is sort of looked at as, maybe it can be a little visually disturbing. It can make people dizzy, a little disoriented, but it has a real, powerful impact on viewing it," said Travis Janssen, curator of the exhibition and assistant professor of printmaking at SIU Carbondale's School of Art & Design.
The show, which began Sept. 11, features participating artists from the U.S. and abroad. It includes prints by Josef Albers, Richard Anuskiewicz and Victor Vasarely, artists whose work was featured in "The Responsive Eye," an influential 1965 Op Art exhibition at the Museum of Modern Art in New York City.
Those three pieces, along with prints by Gordon House and Kenneth Martin, are on loan from SIUC's University Museum, which shuttered in July due to the state budget impasse. SIUC Chancellor Carlo Montemagno announced Tuesday that the museum will reopen Jan. 1.
Janssen said the value of the museum's collection is highlighted in the exhibition.
"This is just a small subset of things that are in the university's collection, and without that exhibition space, I think we would be sort of wholly unaware of what sort of artifacts there are in this archive building. And it's not just visual art, but there are a lot of cultural artifacts that are specific to the region of Southern Illinois," he said.
Loan of the works was facilitated by University Museum curator Susannah Munson. 
"Working with Art & Design for the exhibit helps us remain active and visible on campus and gives us an opportunity to continue to work toward the University Museum's mission of using our remarkable collections to educate and inspire. I'm thrilled that circumstances allowed the Museum to be able to contribute to the Op Art exhibit during a time when we are otherwise so limited," Munson wrote in an email. 
When it emerged in the late 1950s, Op Art was quickly embraced by pop culture.
"Its very popularity was kind of the root of its downfall. It was so popular that fashion designers, graphic designers, advertising, all these other types of commercial endeavors started to co-opt or appropriate many of the visual aspects of Op Art, to the point where art critics of the time just sort of dismissed it," Janssen said.
Still, the style had a significant influence on contemporary printmaking, which also utilizes patterns and repetition to create strange effects. Many of the contemporary works in the exhibition riff on iconic Op Art images.
"Even though Op Art came about at a certain time period, it has this timeless and universal aspect, and part of that is supported by the fact that you had people in Europe, you had people in South America, in North America, working at the same time period in this style with really no connection to one another. But it has this power and impact to anybody with a set of eyeballs, so to speak," Janssen said.