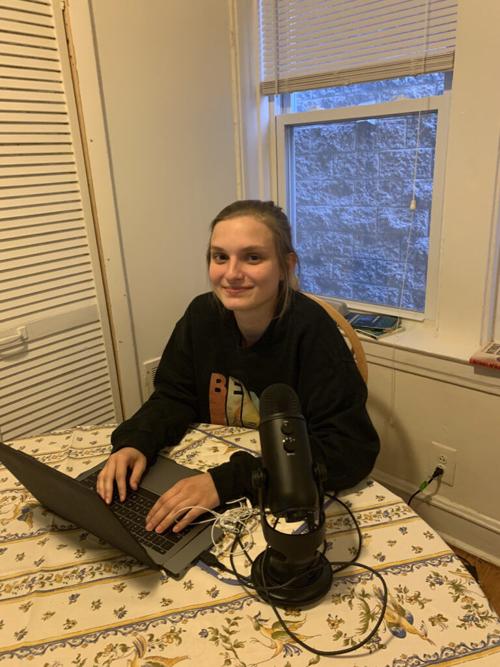 Charlie Birger met his demise on a hangman's gallows in Benton on April 19, 1928. It was Illinois' last execution by hanging.
But the notorious Southern Illinois gangster has come back to life thanks to a group of Professor Pinckney Benedict's graduate creative writing students at Southern Illinois University Carbondale.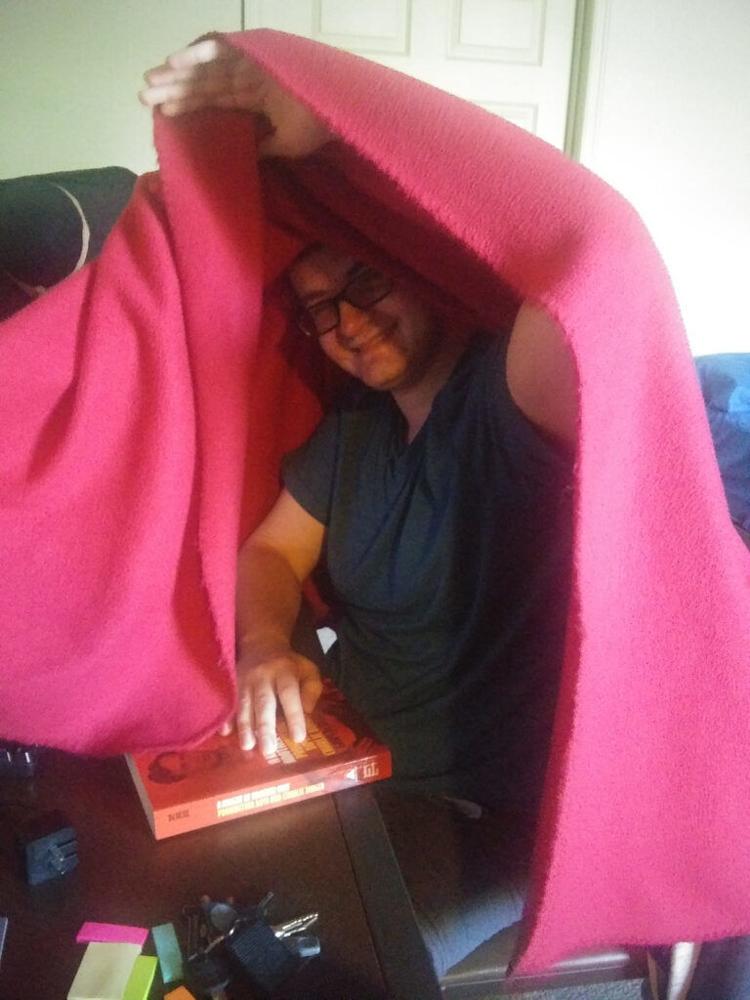 David Ballard is the narrator for the podcast of Gary DeNeal's "A Knight of Another Sort: Prohibition Days and Charlie Birger."
Last week marked the launch of a new podcast series, "Blanket Fort Radio Theater: A Storytelling Initiative" from Southern Illinois University Press, in collaboration with the Creative Writing Program and WSIU. The inaugural 35-episode podcast brings listeners into Birger's world. Other fascinating tales will follow.
As soon as Jay Livingston saw the cover of Gary DeNeal's "A Knight of Another Sort: Prohibition Days and Charlie Birger," he was intrigued.
"I said, 'We have to do a podcast on the sexy criminal bootlegger who went after the KKK,'" Livingston, of Charleston, told his classmates.
Livingston, who just completed his first year as a Master of Fine Arts poetry student, had never heard of the Prohibition-era mobster.
"I did not know a thing about Charlie Birger, or that he was even a person, prior to this podcast," agreed Audrey Holmes, another first-year MFA fiction student from Chicago. "What a fascinating individual, though."
They and four fine arts classmates quickly found themselves entrenched in the life and times of the Russian immigrant who engaged in assorted criminal activities from his Williamson County barbecue stand and Shady Rest cabin.
Birger and his gang evoked terror throughout the region, even battling the KKK, and yet Birger enjoyed playing a Robin Hood role of sorts, giving food, coal and protection to people in Harrisburg and Saline County. Via a cast of dozens of characters portrayed by the six students and the many friends, relatives, classmates, roommates, faculty and staff they recruited, the colorful and frightening true story of Birger is told.
The podcast project began when SIU Press sought help creating audio versions of its printed books. Staff connected with Benedict who thought, "Wouldn't it be cool if we could deliver an SIU signature sound for audio books?"
His students were all in. They divided into four groups, and each selected a favorite SIU Press book and set to work self-producing podcasts reminiscent of the serial dramas so popular in the golden age of radio.
They recorded a few sample episodes and instantly "we really knew we had something," Benedict said. "The reaction was really gratifying."
Production moved full speed ahead. The initial recordings took place in the new state-of-the-art podcast booth at Morris Library and the podcasting lab at Faner Hall. The student-produced, serialized audio books are not your standard everyday audio books, though. Rather, think full-scale theater productions for radio.
Based on DeNeal's book, the student producers wrote scripts, cast characters, recruited speakers, recorded parts, dubbed music, edited and also handled technical details.
Just as the project was going into overdrive, many students headed to their homes across the country for spring break. Then the COVID-19 pandemic hit the nation, resulting in SIU switching to online and alternative classes for the remainder of the semester.
There were no more face-to-face group planning meetings. Most of the students had no access to fully-equipped recording booths. The challenge became how to improvise using the available resources: laptops, cellphones, free software, and even kitchen tables and closets.
But even those students who were graduating in May remained fully committed and determined to keep the project alive.
The students were able to find a variety of free software programs they could access to help them create and edit their audio. David Ballard, a second-year creative writing/fiction MFA student from Jacksonville, encountered a tricky problem as narrator. He and his classmates were determined to make their production as accurate as possible. For Ballard that meant countless hours of online research seeking audios with the distinctive Southern Illinois pronunciations of the locations cited and proper pronunciations of the various surnames in the book. Thankfully, he found many online news stories to help, and eventually even located a YouTube video about British parliament members who stood up to King Charles II some 400 years ago.
"Thank you for your courage, Denzil Holles. Without you I never would have known how to say that name for the like two times in the course of the entire book it appears," Ballard laughs.
He and his classmates also had to come up with a system for organization and communication "on the fly" since they couldn't see each other. While "there were growing pains, I'd say we got pretty good."
It's often said that necessity is the mother of invention, and that certainly proved true regarding recording for the project. One student initially tried recording at her kitchen table, but, unhappy with the sound quality, she pulled a couple of chairs together, threw a blanket over them and crawled inside her blanket fort to remake her recording.
The experiment worked, and soon the other students were creating their own versions of the sound pod. It seemed only natural to select Blanket Fort Radio Theater as the moniker for the podcasts.
Ballard did a lot of experimenting with his blanket fort and admits "I did kind of rue the day she discovered blanket forts at times, as it could get very hot under that thing. After a long recording session I would come out of my room drenched with sweat, as if I was the one getting into gunfights with Klan members, not Charlie Birger."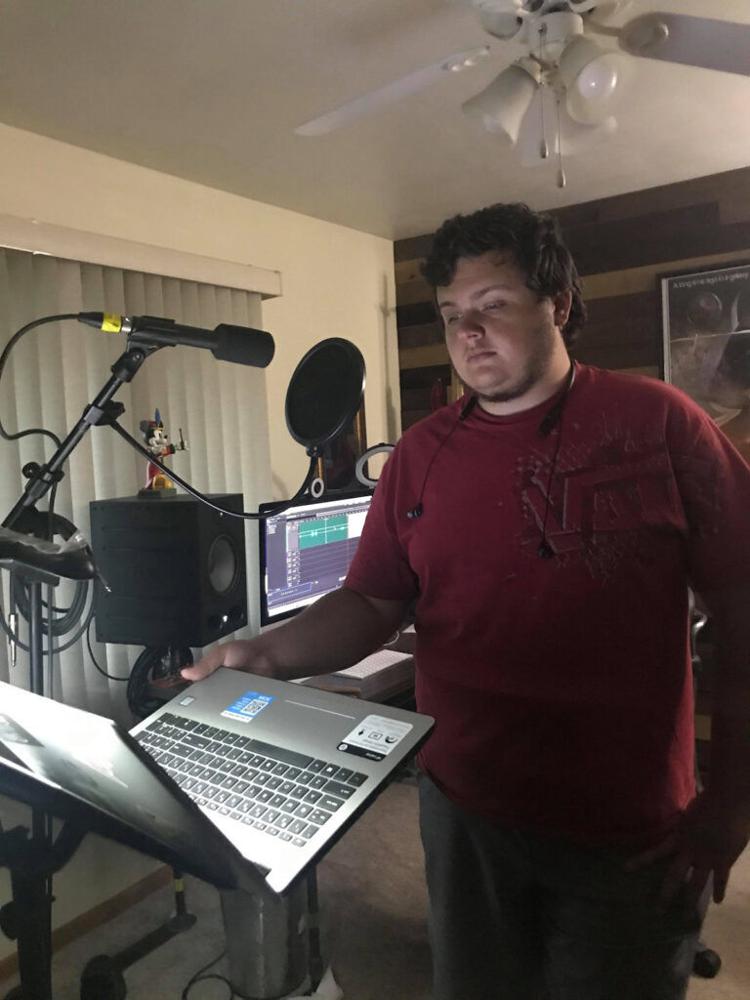 Making the podcast was a family affair for Mandi Jourdan, a third-year creative writing/fiction MFA candidate from Vandalia. She recruited her brother Riley Herron, an SIU music student, to play the title role of Charlie Birger.
Her father, SIU music alumnus Cliff Jourdan, played several roles including Lory Price, a state patrolman killed by the Birger gang. Jourdan's boyfriend, cinema and photography alumnus Justin Gordan, also voiced numerous characters including gang member Connie Ritter and Sheriff Lige Turner. Jourdan also voiced several characters, including the blonde bombshell, and served as the editor for eight episodes.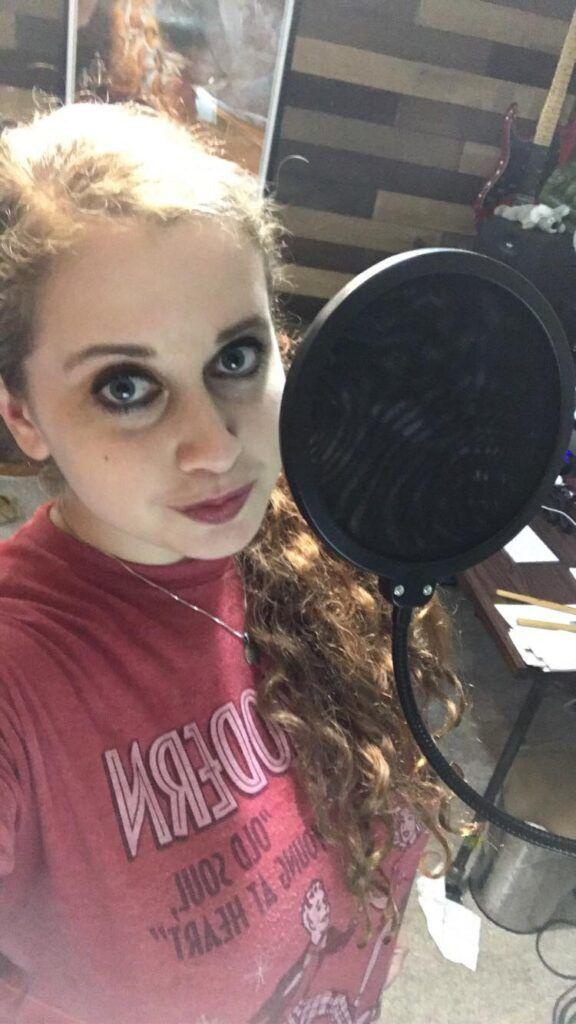 "I loved getting to try out different voices and hearing everyone else's takes on their characters," Jourdan said. "It was challenging but fun to figure out how to incorporate difference voices and formats."
Livingston edited 11 episodes and voiced numerous small parts, some as small as a few words, while also working part-time at a local restaurant. He said he recruited many friends and relatives for roles — "anyone with a decent mic, a newer phone or who might like to hear their voice on the radio." The voices chimed in from as far away as Chicago and the Quad Cities.
Seeing the students' determination and how skillfully they were able to create a polished final product was "one of the best times I've ever had as a teacher," Benedict said.
"This shows the resilience of these bright students and their commitment to this project," Amy J. Etcheson, interim co-director of SIU Press, said. "I'm utterly delighted and surprised by what they could do."
The making of the podcasts has been a monumental learning experience on many levels, the students say.
"I never knew how much bootlegger activity there was in this area back during Prohibition, and I certainly never would have guessed the gangs were arming up with tanks and airplanes to use against each other," Ballard said. "It was a wild ride!"
Jilek was fascinated to discover another side of the region. While vocalizing a couple of parts and editing and producing nine episodes, she also enjoyed "learning the history of places I had visited in person or lived in."
"For example, I read about a shootout on Route 13 between Carbondale and Marion, which was the route I had taken to work every day for a year. Surreal moments like that happened frequently while working on this project."
Holmes said finding out about Birger and working with Benedict and the other students were the best parts of the project. She played the role of Beulah Adams, the wife of Joe Adams, who was shot to death in front of her eyes by the Birger gang on Charlie's orders.
Benedict said the project model and the productions are "unprecedented in the country" in that a university press, public radio and academic programs are working together to create a high-quality broadcast that could serve as a model for other institutions.
A new episode of "A Knight of Another Sort" will be released each week. Later this year, the second podcast will debut; episodes of the two podcasts will overlap.
Several other podcasts are in the works, each produced by SIU students from SIU Press books. The productions, along with brief descriptions of each, include:
"Survived By One: The Life and Mind of a Family Mass Murderer" by Robert E. Hanlon with Thomas V. Odle. This is the true crime story of Thomas Odle, who at the age of 18 in November 1985 killed his parents and three younger siblings in their Mount Vernon home. All were stabbed repeatedly in the neck except for the youngest brother, who was strangled. Odle, who claimed to be the victim of a lifetime of maternal abuse, was subsequently sentenced to death, although the sentence was later commuted to natural life in prison.
"Mother Jones, the Miners' Angel" by Dale Fetherling. This family-friendly biography chronicles the life of Mother Jones and her half-century labor organizer fight on behalf of coal miners and other workers.
"The Undaunted Women of Nanking: The Wartime Diaries of Minnie Vautrin and Tsen Shui-fang" edited and translated by Hua-ling Hu and Zhang Lian-hong, supplemented with information from "American Goddess at the Rape of Nanking: The Courage of Minnie Vautrin" by Hua-ling Hu. This poignant account, comprised of personal and historic details, recounts the murder and/or rape of thousands, even hundreds of thousands of Chinese women by occupying Japanese soldiers in 1937.
The Blanket Fort Radio Theater Show offers a behind-the-scenes look at the making of the Blanket Fort Radio Theater podcasts. Hosted by Etcheson and Benedict, it is broadcast on WSIU Radio, 91.9 FM, each Thursday at 8:43 a.m. and 5:44 p.m.
Stay up-to-date on what's happening
Receive the latest in local entertainment news in your inbox weekly!