GOLCONDA — Christmastime means many things to many people. To Linda Meherg, it means long hours of hard work. But this Christmas season, she was no Grinch.
It was the busiest time of the year for the owner of The Chocolate Factory, a wonderland of sweetness nestled in the forests of deep Southern Illinois.
The business has become a fixture in the region — known throughout Southern Illinois, western Kentucky and western Indiana. It didn't start out that way when Meherg and two friends decided in 1977 to open a candy shop.
"We had no idea what we were getting into," she said. "It just seemed like a fun thing."
It has been a fun — and long — ride. Meherg is celebrating the business' 40th year, and there are still growing pains. She recently expanded the kitchen area, where goodies are made and packaged.
The growth is even more remarkable considering the location. The shop sits among the trees across the road from Dixon Springs State Park. The nearest community of at least 1,000 people is 15 miles away.
But years of advertising and word of mouth have made The Chocolate Factory a destination for chocoholics.
Meherg runs through several tons of chocolate each year. It is on display by the pound in large jars, which hold various chocolate mixtures such as caramel, peanut butter and toffee. Sugar-free versions are available.
Candies are molded into hundreds of shapes, including arrowheads, fish, a blow dryer and even shotgun shells, a popular choice in this wooded, hilly spot that draws hunters from across the region.
You have free articles remaining.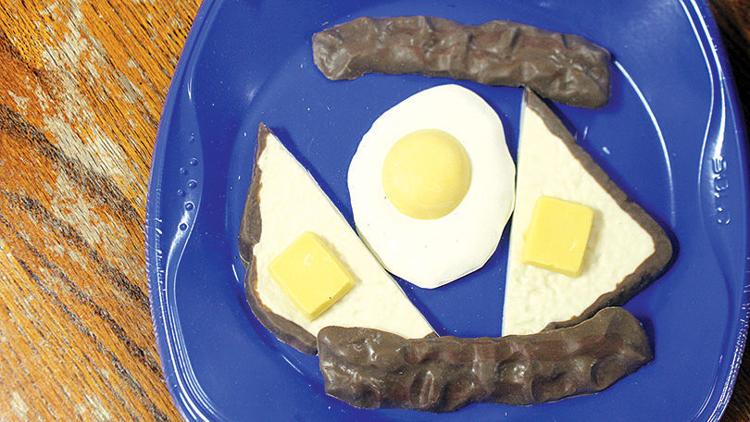 "We have used thousands and thousands of molds," Meherg said.
Most products are made right at the store, in the expanded kitchen. Shoppers can get personalized candies in gift sets. In 1985, Meherg purchased packaging equipment that helps her and her 14 employees make custom sets.
Online sales make up a growing part of the store's marketing strategy. A few other stores in the region also offer goodies made at the factory.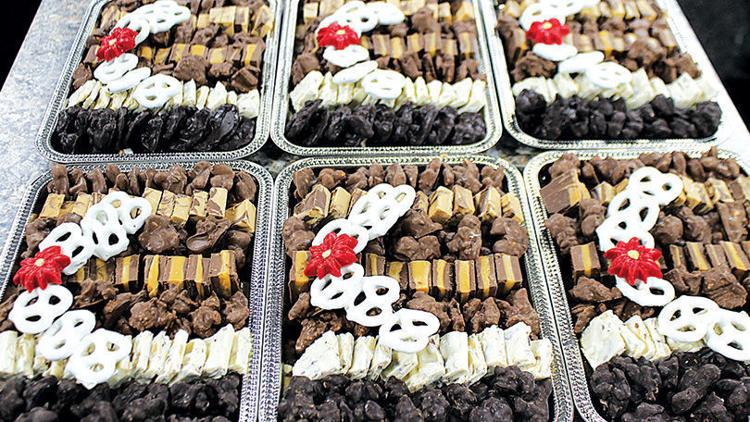 So how does Meherg maintain her slender figure among tons of chocolate decadence? It may be partly because of her genes, and partly because of her familiarity with the product.
"Once you work here all the time, you know you can have it, so you don't feel you really need to sample it," she said.
It may also be because she seemingly never slows down, especially this time of year.
"We work until midnight or 1 a.m. many days," she said.