CRAINVILLE — Opening a restaurant in Crainville is a homecoming of sorts for Bob Fombelle, who is originally from Carterville.
"Some of the best times of my life were here," Fombelle said.
Jason McGraw, one of his partners, said they looked at several locations before settling on the rustic log cabin building at 1000 Pioneer Cabin Drive for their new venture, named The Wyld Hog.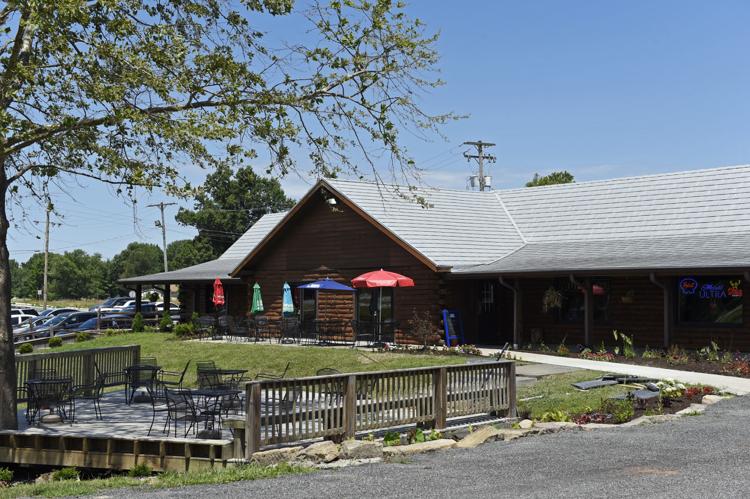 The restaurant opened June 7 with great support from the community. As a matter of fact, they were so busy the first three days that they had to hire more help. They closed for a couple days to train the new members of the staff, and made the decision to close Sunday and Monday for now.
"The community has been very accepting of everything," Fombelle said.
He added that they had about 180 hours of overtime that first week, and this is not sustainable for any restaurant. An additional 15 positions have been added since June 7.
"We're going to be overstaffed for the first month until we know how many tables servers can handle. It is hit or miss out here," Fombelle said.
He said issues with the computer system waiters and waitresses use for orders also slowed them down, and he put the blame on his choice of computer systems.
"I hope people understand we put our heart and soul into food. We are not open seven days a week because we want to make sure we can take care of people and maintain a good quality of food," McGraw said.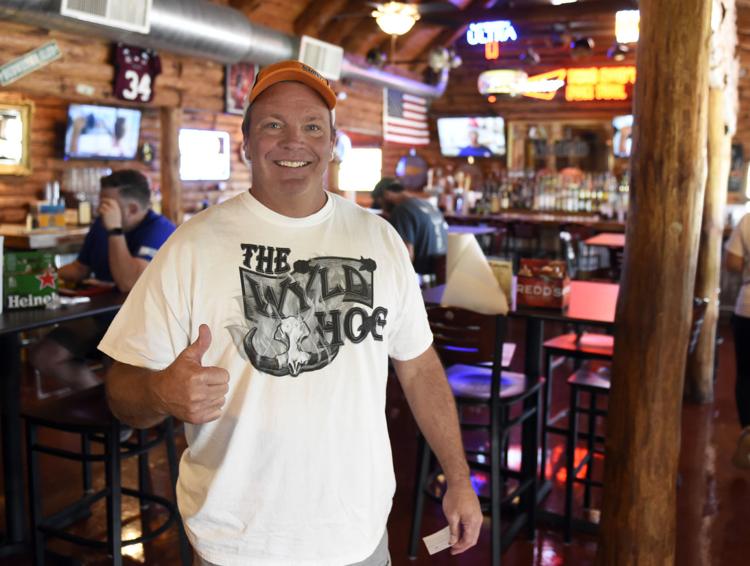 The bookkeeper for the business is Fombelle's wife, Rose. His other partner is David Fombelle, his father and partner in The Blue Boar restaurant in rural Anna.
Although the Wyld Hog is reminiscent of the Blue Boar with a few examples of taxidermy and a rustic décor, it is not a second restaurant in a local chain.
You have free articles remaining.
The Wyld Hog has a unique menu. McGraw, a chef by trade, has developed several specialties.
"We tried to make sure the menu was a little different than anywhere else," McGraw said.
They make the pastrami in-house, offer jerk chicken like McGraw learned to cook in Jamaica, and smoke their own salmon in alder wood smoke. McGraw said the salmon is low-smoked in an electric smoker that he controls with his smart phone.
"I guarantee there's nothing around here like it," McGraw said.
McGraw said they are having some ingredients shipped in to get the flavors he wants. For example, the Wyld Fire Sauce is made with Carolina Reaper Peppers, from a sauce produced by PluckerButt Pepper Co. in Fort Mill, South Carolina. The pepper is 100 times hotter than a habanero pepper. But don't worry, McGraw only uses a small amount for the sauce.
Fans of Great Boars of Fire barbecue will not be disappointed. They can get Great Boars' award-winning baby back ribs, too, as well as brisket, pulled pork and chicken, smoked turkey and burnt ends (when available). They are served along with four unique sauces.
The Wyld Hog offers several vegetarian dishes, including house-made veggie burgers. Fombelle is looking into getting gluten-free bread and buns, too.
Fombelle said the Wyld Hog fits into that old neighborhood restaurant and bar model. The décor also includes televisions and sports memorabilia. Great Boars of Fire Catering, another Fombelle business, cooked for St. Louis Rams Football games, including preparing meals for many of their opponents.
"We hope people will come in before the football game and have dinner. After the game, come back and celebrate," Fombelle said.
He plans to live stream as many Carterville High School sporting events as possible, starting with football. He also is looking for Carterville sports memorabilia to display, including old photos of teams or individuals in uniforms.
Other plans include finishing the stairs from the outdoor seating area to the deck below, adding a split rail and additional patio seating. They also will have live music on the deck on Friday and Saturday.