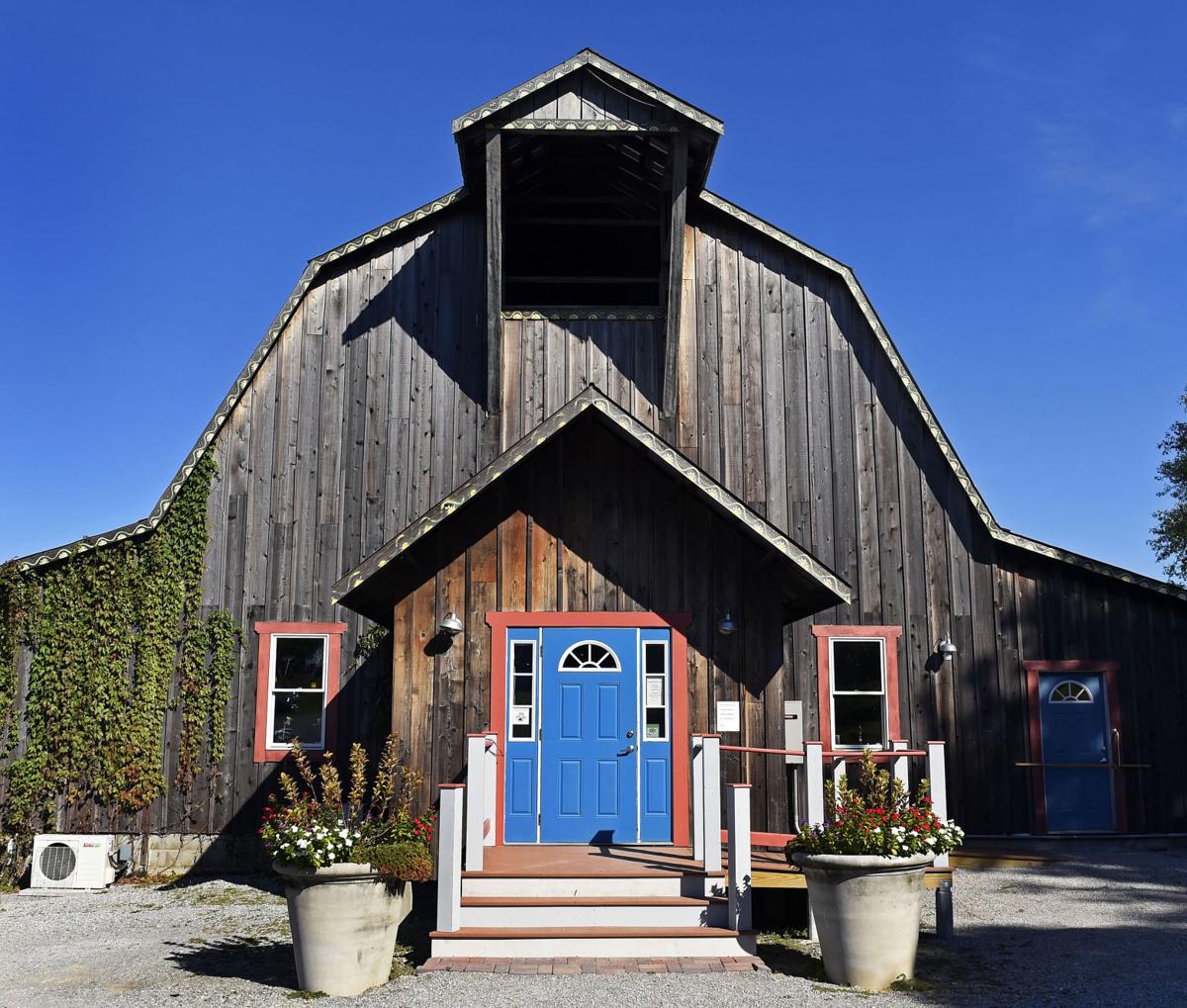 As so many locals and travelers have dreamed of doing while enjoying the rolling hills, food, and libations that the Shawnee wine trail has to offer, Scott and Jenny Schroeder are living the life of Southern Illinois winery owners. After enjoying visits to Southern Illinois for more than 20 years, the pair bought Hedman Vineyards last year and embarked on a new adventure.
Since purchasing the business, buildings and vineyard from Anders and Gerd Hedman, the Schroeders haven't changed too much of the legacy left behind by the original owners. The biggest change is that the establishment is now known as the Peachbarn Winery & Cafe, instead of Hedman Vineyards. The new owners are proud to carry on the tradition of delicious Swedish food and delectable wines in a serene atmosphere.
Each weekend at the Peachbarn, live, outdoor music is featured at the winery on some Friday evenings, as well as most Saturday and Sunday afternoons. While taking in the rolling hills of Alto Pass and the fall colors, patrons can enjoy wine and comestibles on the spacious outdoor deck and pavilion or on a blanket in the lawn.
For the weekend of Oct. 16-18, live music is featured all three days as the Peachbarn is one of the sponsors of the Fall Colors at the Cross at Bald Knob Cross, located just a few miles from the winery and a convenient stop on the way to or from the Cross. The Fall Colors event, which takes place Saturday, Oct. 17 from 9 a.m. to 4 p.m., features food, beverage, arts, crafts and photography vendors, as well as horse and buggy rides, and the cost of entry is $5 per vehicle.
The Peachbarn will feature bluegrass band The Ol' Fishskins from 1 p.m. to 4 p.m. on Saturday, and will have their normal weekly menu items, including favorites such as Swedish meatballs and the artisan cheese and sausage board shareable plates, along with this week's specials of couscous salad, lobster bisque, and apple tosca cake for dessert.
During the month of October, the Schroeders are also supporting Breast Cancer Awareness Month and for every bottle of HER Rose purchased, $1 will be donated to an Illinois cancer charity. Also during the month of October, with the purchase of a bottle of HER Rose, customers will receive $5 off the price of a HER Rose T-shirt.
While some necessary changes have been made due to COVID-19 guidelines and with some minor enhancements to the Peachbarn Winery and Cafe, the Schroeders look forward to serving visitors to the wine trail in Southern Illinois while carrying on the legacy that the Hedmans created before them.