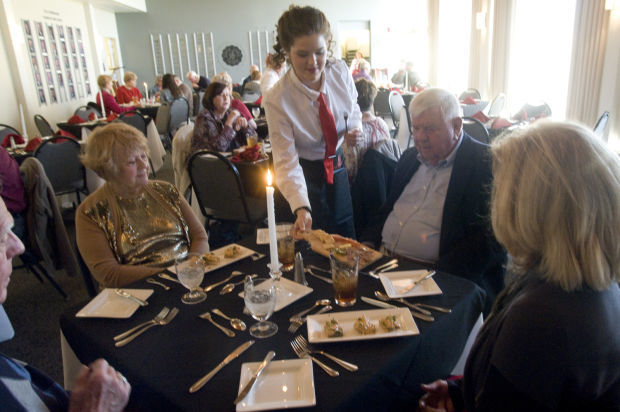 A rich cornucopia of flavors from across the Atlantic Ocean is coming to Rend Lake College in Ina this spring, and now is the time to reserve a spot at the dinner table.
RLC's annual Warrior Showcase will feature continental cuisine this year with a theme of "Bold flavors from across the Atlantic." Traditional dishes from at least three major European countries highlight this year's menu.
What's on the menu? The appetizers include lamb souvlaki, pollo empanada and Mediterranean hummus. Soup and salad options are Italian pumpkin puree, soup du jour, oven-roasted butternut squash salad, and Greek horiatiki salad. Entrees include chicken piccata, stuffed swordfish steak, pasta carbonara, beer-braised lamb shanks and Spanish pernil. Desserts will also be available as well as weekly specials to go along with the regular menu.
Tickets go on sale March 2. They cost $25 per person and must be paid for at the time of reservation. Guests can make reservations for up to six people in advance of the day they wish to attend. For more information or to make a reservation, contact Community and Corporate Education at 618-437-5321 Ext. 1714 or lossc@rlc.edu.
The showcase will take place 5-8 p.m. on Thursdays and Fridays between March 19 and May 8. The showcase will not be held on April 10, April 23 or April 24.
The Warrior Showcase is an annual student-run event, which demonstrates the skills RLC's Culinary Arts pupils develop while enrolled in the Restaurant Management course. The Showcase is meant to resemble a fine dining restaurant experience and students use the kitchen and dining area in the Student Center on the Ina Campus to serve guests. The students work in a variety of roles including executive chef, sous chef, server, runner and many more to help learn the different aspects of operating a restaurant.
Each year, students pick a different theme to base their menu around. This year, students focused on Marco Polo as a subject, whose exploits as a trader impacted cuisines in numerous European countries that are featured on the menu. Because students wanted a larger representation of different foods from different places, there will be weekly specials in addition to the regular menu options.
Stay up-to-date on what's happening
Receive the latest in local entertainment news in your inbox weekly!