After a year on the road, Krish Mohan brings a brand new hour-long comedy performance to The Varsity on Saturday, Feb. 9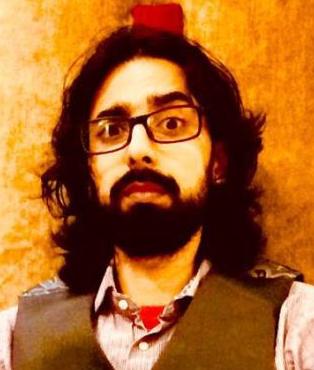 Mohan is an Indian comic and writer who regularly tours the country with his socially conscious comedy. Now, having toured his this set nationally, he's bringing it back to Carbondale to share the final version, much for the first time.
Mohan is unafraid to tackle hot button topics like race, religion, war and immigration. He's been featured on NPR and performs at Fringe Festivals from Indianapolis to Philly, and he has opened for big names such as Lee Camp of "Redacted Tonight," Stewart Huff and Hari Kondabolu. Current projects include the weekly socio-political commentary web show "Fork Full of Noodles" and the podcast "Taboo Table Talk."
The show will be 7 to 9 p.m. Saturday, Feb. 9. Tickets are $10 and are available in advance at eventbrite.com; they will be available at the door on the night of the show when doors open at 6:30.
The Varsity is downtown Carbondale at 418 S. Illinois Ave.