Scratch Brewery's new taproom is a work of art — literally
AVA — When the owners of Scratch Brewing Company commissioned local artist Brett Douglas Hunter to decorate their new space, they had only one rule: there were no rules.
"That's pretty rare, for somebody to just say, 'Do whatever you want,'" said Hunter, who started the project in September 2015.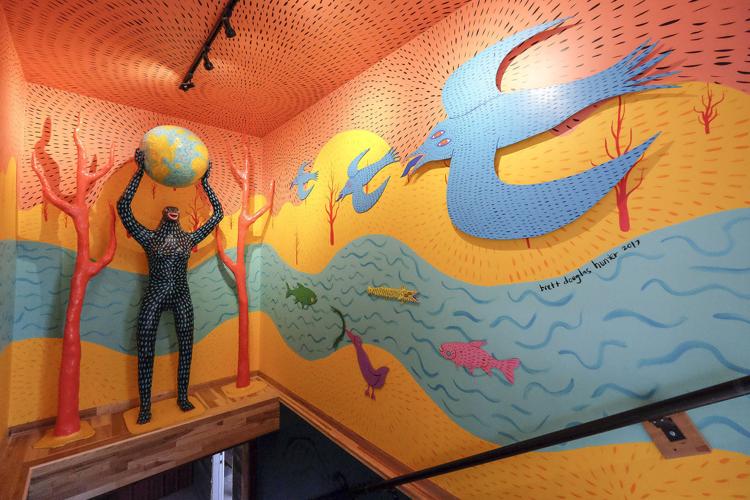 The finished product is a staggering, vibrant panoply of color. Hunter's work extends from floor to ceiling, integrated into the space for functionality: a tongue, protruding from a painted face on one wall, forms the surface of a two-top table. A huge papier-mâché sculpture looms over the stairs. Windowed garage doors look out onto the brewery's hop plants and goat pen.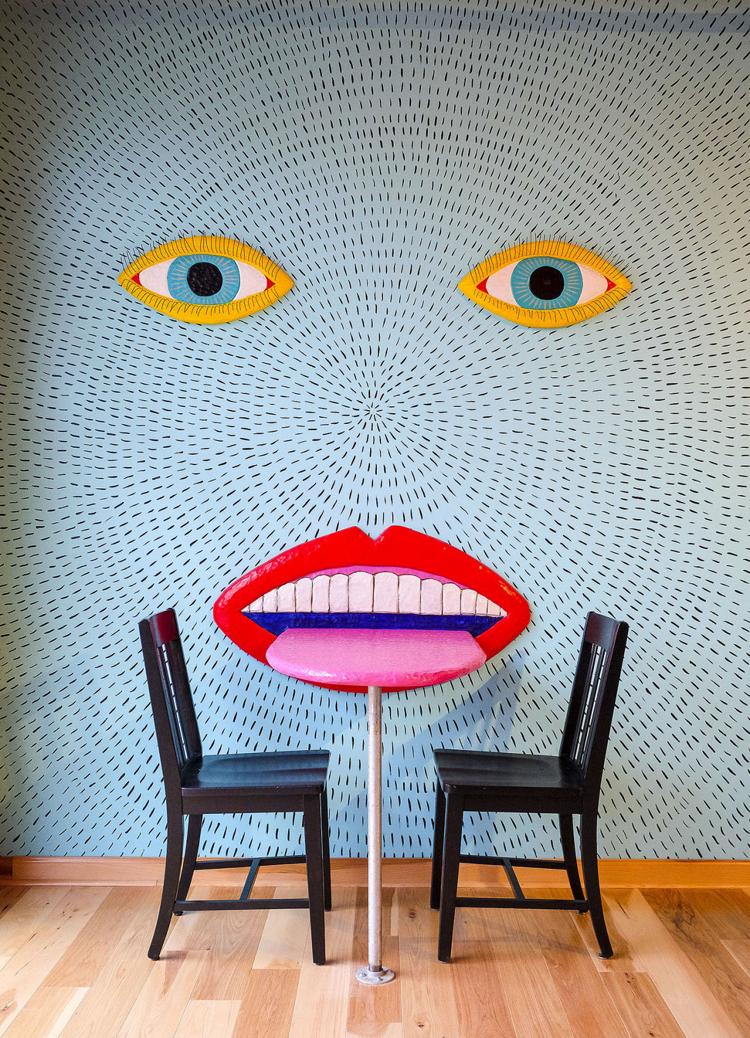 Scratch will host a grand opening for the building this Saturday at their second annual Botanical Beer and Bonfire Fest, which will feature 16 small-batch beers made with locally foraged plants and herbs.
The new structure, located adjacent to the existing tasting room, will serve as a combination event space and cellar. It seats 50 and is equipped with a bar with four taps.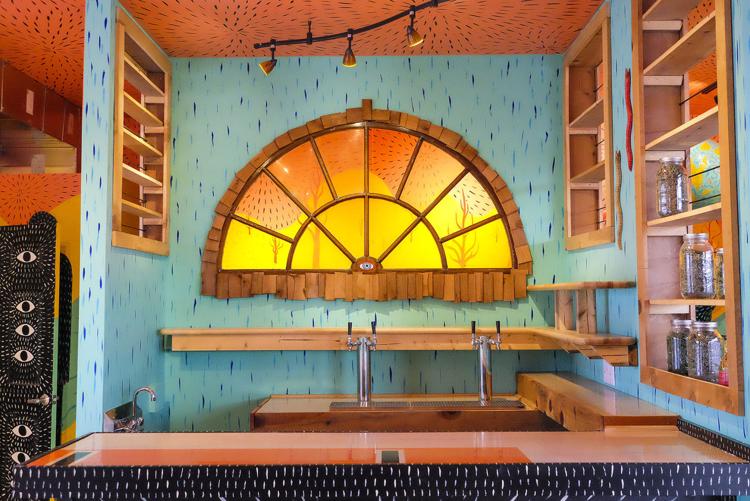 Co-owner Aaron Kleidon said he wanted to give Hunter free rein to transform the space.
"I went to school for art, so I think chances to decorate an entire space are probably few and far between. It's pretty neat to showcase people that live around here, and I guess it'll be a truly unique space," Kleidon said.
One of the more impressive elements of Hunter's work is the meticulous pattern that covers most of the interior, made up of small lines. Hunter said he wanted to make it look "impossible, like one person couldn't do that."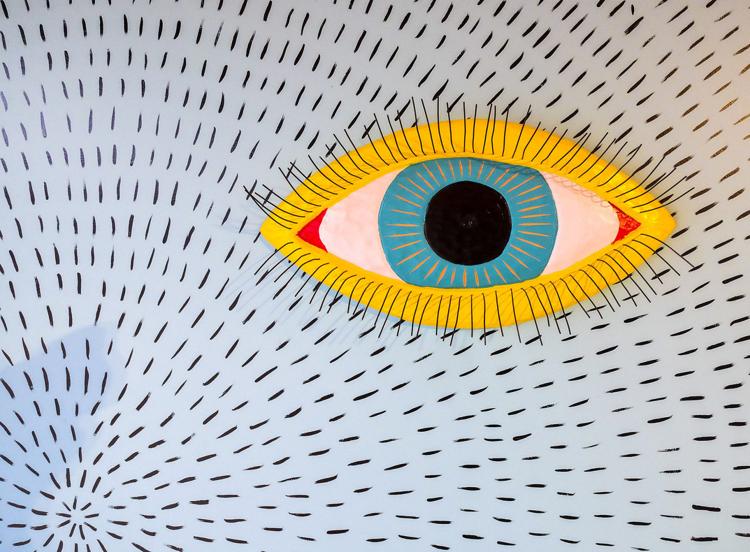 "We estimated 25 marks per square foot, and on the ceiling alone, that would make 30,000 marks," Hunter said.
Hunter said he hoped to defy expectations with the work.
"Scratch, it's out in the country so you'd expect some kind of earthy atmosphere, like brown and green and stuff like that, and so I went with otherworldly instead — lots of bright colors and funky fantasy kind of stuff," he said.
A giant water snake adorns the length of one wall, and the imagery inspired a new beer related to snake wine, a Southeast Asian cure-all. The beer will be available at the Botanical Beer and Bonfire Fest.
"We tried to go with some anti-inflammatory herbs, foods, plants, and use some rice in the brew. It was really fun … I learned a lot about what they do there," Hunter said.
The building will be available for rent for private events, such as wedding receptions and birthdays, and it will also serve as overflow seating during busy months. 
"It doesn't look like any place I've ever been, so I consider it a success," Kleidon said.
618-351-5082
On Twitter: @janis_eschSI