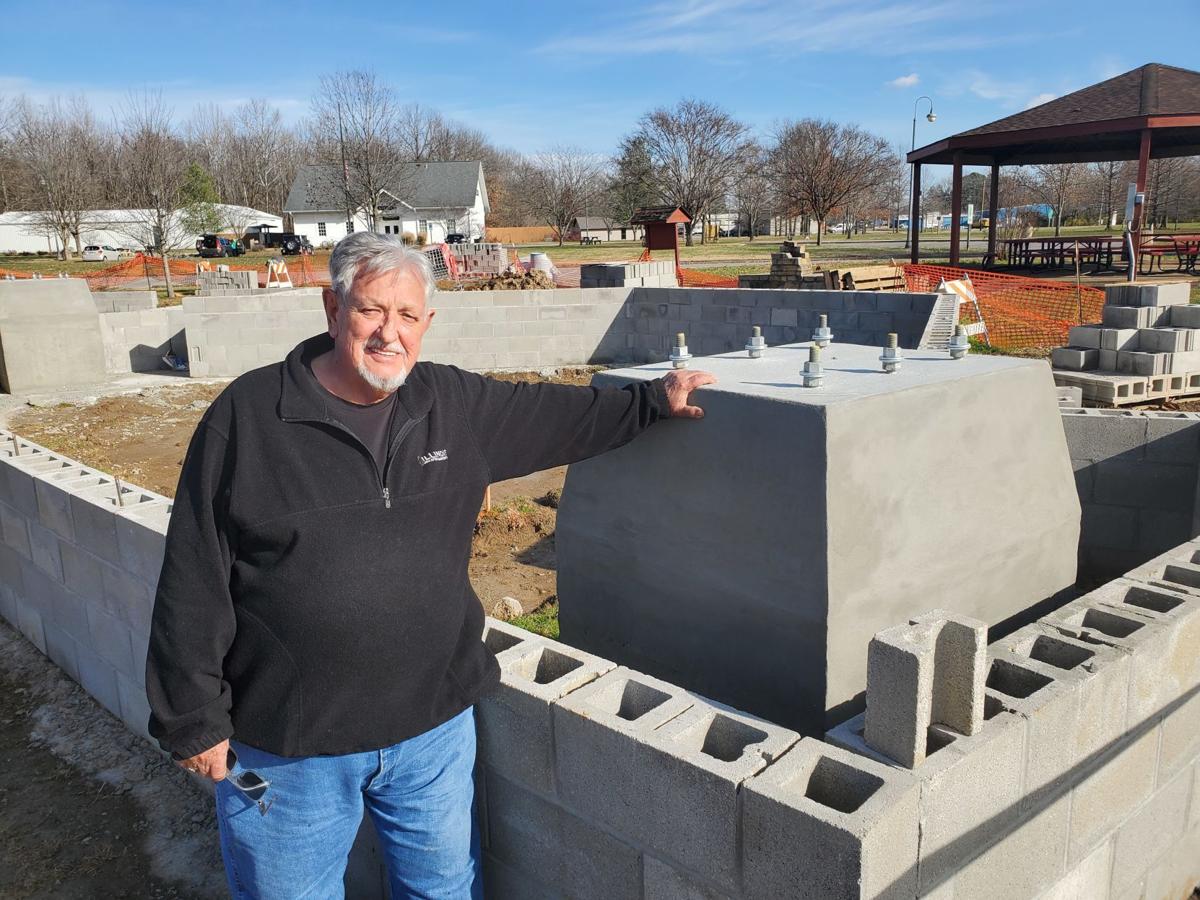 Many years ago, Phil Morris was helping clear a desolate piece of property just 100 yards east of the intersection of Illinois 146 and U.S. 45 in Vienna. It was backbreaking work on land that was often a mosquito-infested swamp.
A volunteer crew of local residents labored long and hard on the project. Progress was slow. A few local folks were pessimistic of any development in the brush-filled wilderness.
The late "Stud" Walker, a colorful character that owned the Dairy Queen out by Interstate 24, rolled down his car window one day as he passed by in 1986 and shouted: "When are you boys going to have boat races!"
Well, Morris and his friends had the last laugh. The property turned into the beautiful and extremely popular Vienna City Park.
A few years later, Walker was getting his hair cut at Morris' barber shop. As he was leaving, he paid for his hair cut, then gave Morris a $200 check.
"What is this for?," Morris asked. Walker told him, "This is my apology. You guys did a great job with the park."
The check was turned over to the Vienna Civic Club.
Fast forward 25 years and the once-obscure Vienna park site has turned into a destination that is popular throughout the city, county, state, nation and has even captured world-wide acclaim.
The park is landlocked by a huge creek on one side, a highway on another, and the triangle is completed by a railroad. Back in the 1980s, when the tracks where abandoned, many feared the 200-foot swath would be mile after mile of wasteland winding through the scenic countryside.
Quite the contrary is true.
The old railroad passage has been converted into the 46-mile Tunnel Hill State Trail. Thousands of bicyclists and hikers use the trail year-round. License plates on vehicles parked at the Vienna park and Tunnel Hill trail head are evidence that users come from all over the country.
A 10-mile foot race from Tunnel Hill to Vienna is held the first Saturday in November every year. Last year, there were over 800 participants. Due to COVID-19 restrictions, only 100 contestants were allowed this year.
The second Saturday in November is reserved for grueling 50- and 100-mile runs. It is also a qualifier for the prestigious Boston Marathon.
"We have runners from all over the world," Morris says. "One guy flies in from Tokyo to Chicago. He rents a car and drives to Vienna. Sleeps in his car, runs the race, then drives back to Chicago because he has to work in Japan the next day. The long-distance runners are crazy. They come in here from Australia and Africa — all over the globe — for this event."
Morris is tourism director for Vienna and Johnson County. He loves railroad history. He has his office in the old Forman Depot, once located between Karnak and Belknap, since relocated to the Vienna park.
Targeting a special state source, he has been trying to secure funds for an amphitheater to be built in the park since the last century.
"Money is collected by the federal government from companies that are off-shore drilling. This money is divided up and a portion given to each state. This fund can only be used for recreation and park improvements," he says.
Year after year, a Vienna contingent led by Morris applied for funding and was denied. When State Sen. Dale Fowler heard about the two-decade struggle, he got involved.
Last month, Fowler contacted Morris and said sufficient funding had been secured for the project, there was going to be a groundbreaking ceremony on Oct. 22, and the new structure was going to be named the "Phil Morris Amphitheater" in honor of the lengthy commitment made by the civic leader.
"Phil has been fighting for this for a long time and it's awesome to finally see shovels going in ground. It will be a tremendous economic engine for the entire region," Fowler says.
Morris said the construction project is a fluid situation. One phase includes the 1,000-square-foot amphitheater. A different part is the building restrooms and a bath house, which will be extremely beneficial for the neighboring trail.
The total cost of the project is $440,000. Fowler secured capital gains funding to help offset the local 50% match. Moving forward, Morris said, there will be no economic stumbling blocks.
"We have the money," he says.
When completed, Morris says the amphitheater will be the perfect location for weddings, graduations, plays and historic re-enactments.
Morris has a solid music background. He owned Kornbread Junction in Tunnel Hill and frequently featured local and national talent at the venue, until it burned in 2012. He is hoping Vienna can host a major bluegrass festival in the near future.
Always a visionary, Morris can't wait to see a major splash being made at the a 2021 grand opening of the amphitheater. He hopes to be involved with the planning, but will officially retire a local tourism director at the end of December.