From the archives: On this day in 1974, naked people took over Carbondale
On a warm March 7 in 1974, several streakers were spotted around Carbondale. They splashed around in a pond on the SIU campus, danced on the roof of Faner Hall, and took a late-night trip downtown. The next night, Friday, March 8, 1974, South Illinois Avenue was closed because an estimated 3,500 people milled around in the street as streakers zoomed by or socialized with spectators. That afternoon, according to Southern Illinoisan archives, "several thousand persons enjoyed the warm weather" in the buff.
Here's what it was like on that weekend in 1974, according to The Southern's archives ... 
"A crowd that reached 3,000 persons watied for what had been announced as an SIU-C massive streak-in."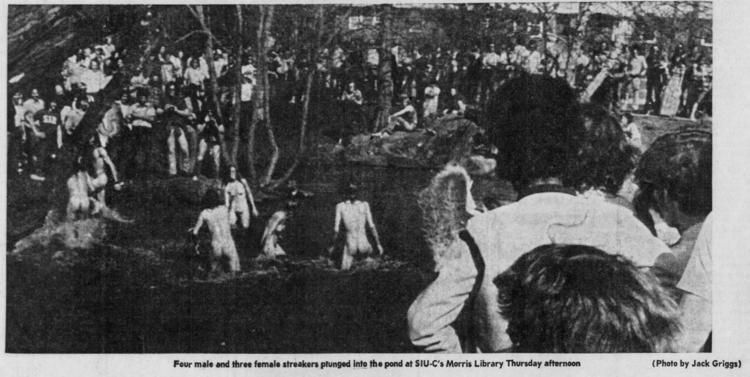 A few minor incidents as streakers take over The Strip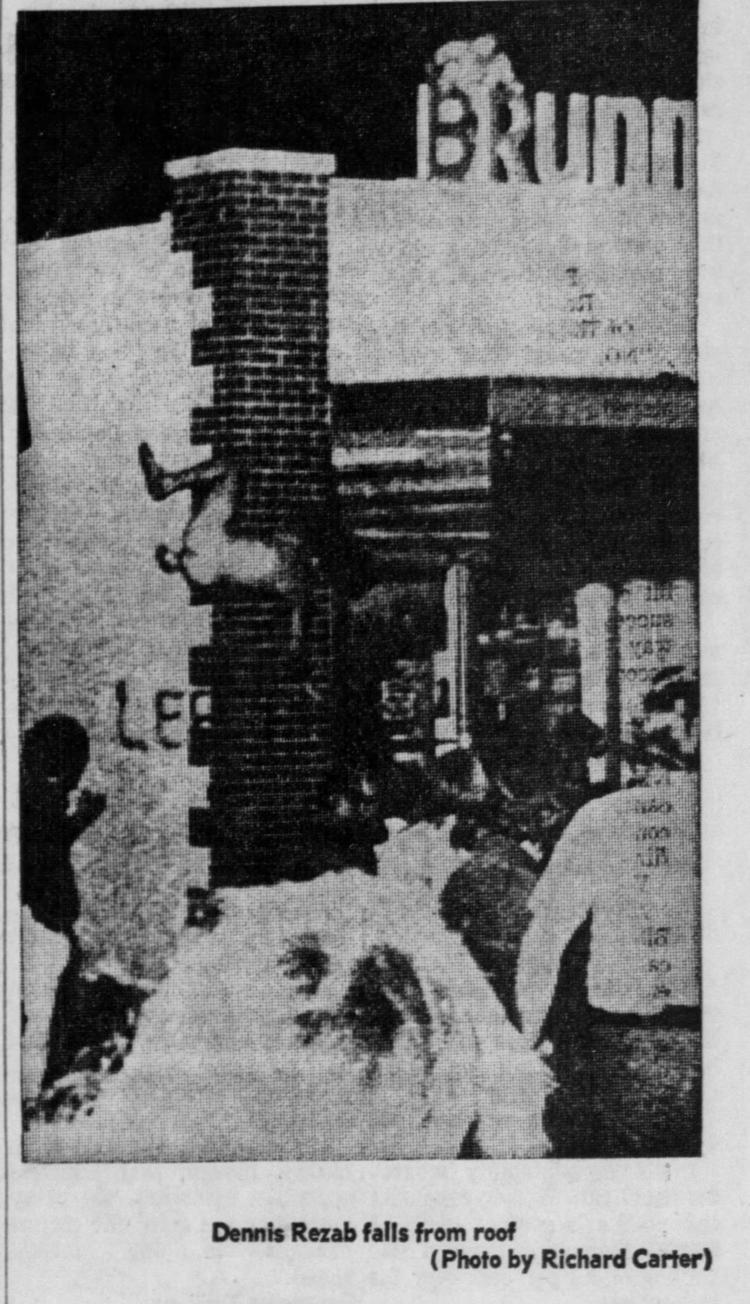 "Downtown Carbondale was turned into mass hysteria about 3 a.m. today as hundreds of persons blocked two of three lanes of U.S. Rt. 51 waiting for streakers to appear."

"Not since the spring disturbances of 1970 have so many students turned out in crowds at the university."

"Everyone's too inhibited. People talk about Southern being a party school but no one does anything."

"Because it was fun"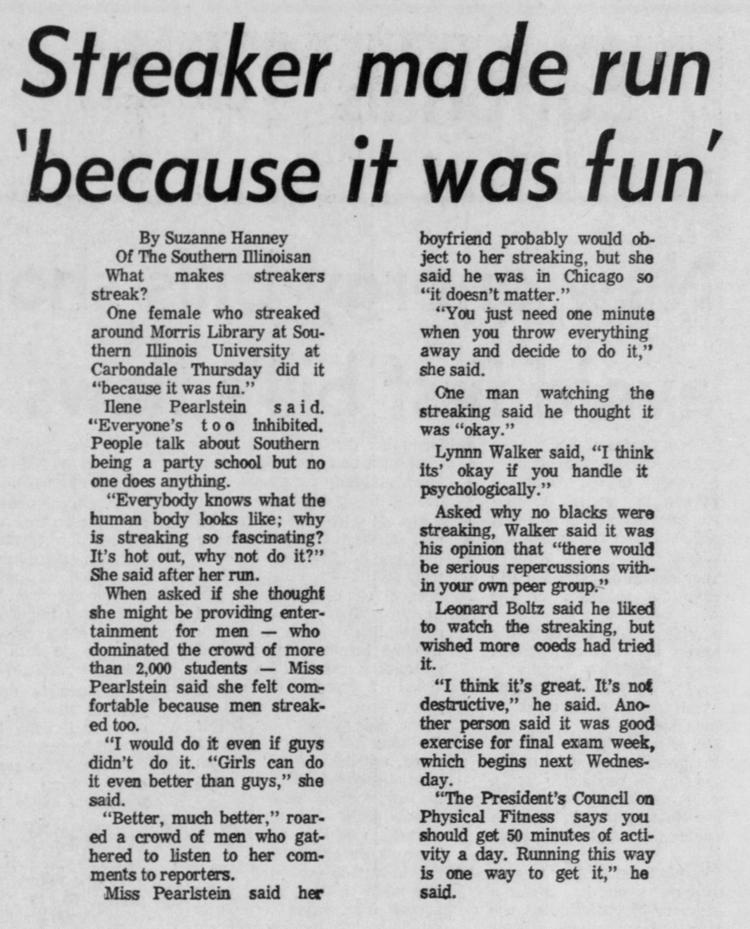 "I think for someone to streak in Sesser, he or she would have to be a little nuts."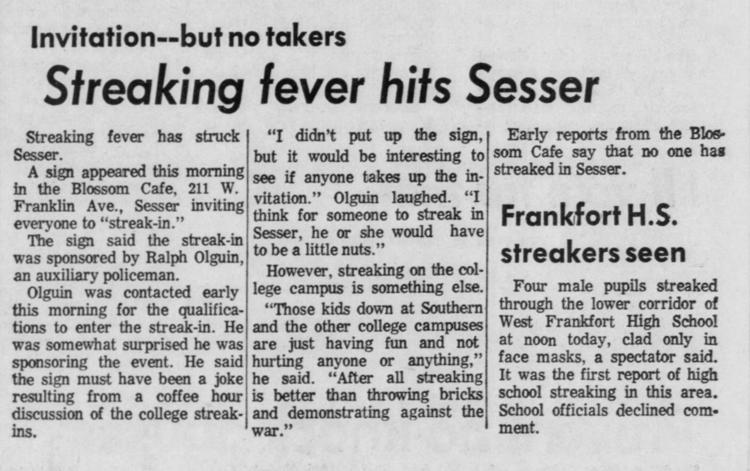 'Bare-achutists' took their nudity to the sky in Georgia on the same day.

Yep, it was a big fad.
'Streaking' fad comes to SIU-C--and Murdale