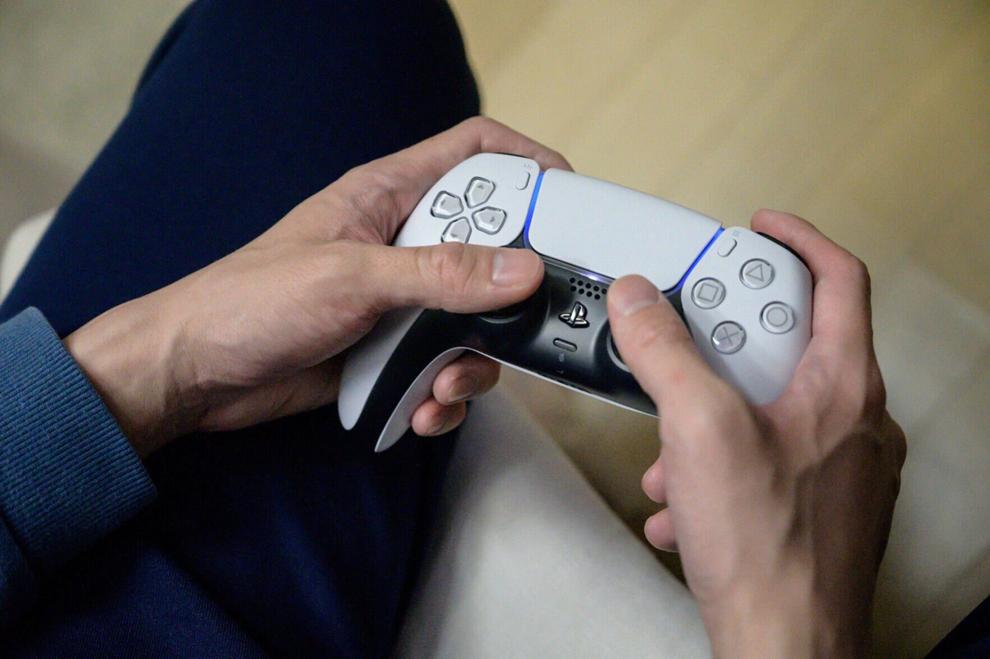 Like many gamers in recent weeks, Nicole DeSantis, 33, from outside Philadelphia, combed through social media sites trying to find insider information on where to get a PlayStation 5 this holiday season. Stemming from the global chip shortage, video game consoles this year are particularly hard to come by.
After successfully scoring a unit from Walmart.com, she's helped more than a half dozen local moms secure various video game consoles for their children. She also posts tips on popular Facebook groups — such as "PS5/XBOX SERIES — RESTOCK," which has 27,700 members — on how to find them.
"You definitely need intel to get a console," DeSantis told CNN Business. "You can't just get it without."
More than a year after their initial launches, Sony's PlayStation 5 (PS5) and Microsoft's high-end Xbox offering, the Series X, are still difficult to find. The more recently launched Nintendo Switch OLED model, which launched in October 2021, is even harder to find on shelves and online. Restocks of the devices sell out in minutes, and one incident in Harris County, Texas, even resulted in an armed robbery attempt when a 19-year-old man tried to sell his PS5 to a man he met online.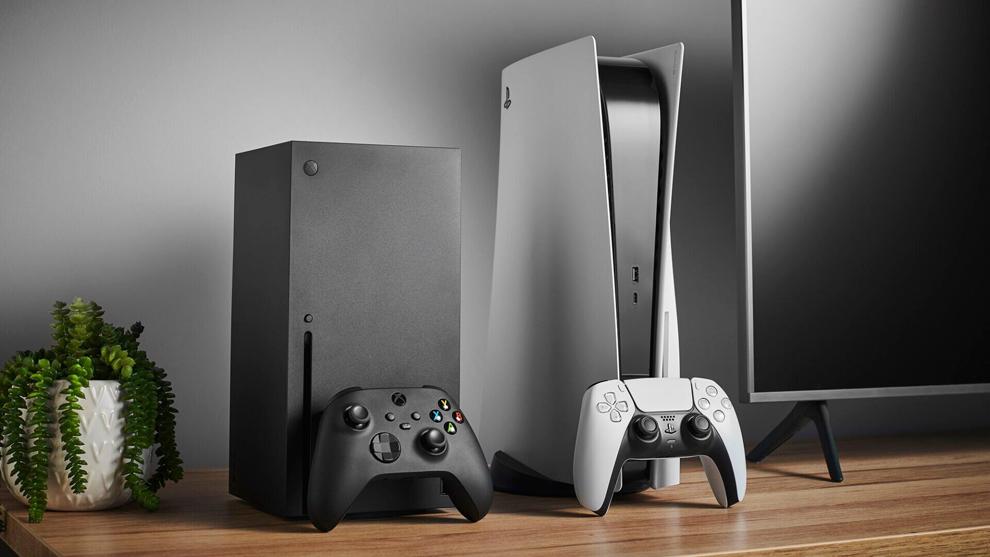 Supply shortages and logistical issues have impacted many industries, including autos and consumer electronics, but the gaming industry has been hit notably hard as it competes with these other sectors for similar parts.
"The supply chain issues that plague other consumer items are more even more pronounced for gaming consoles for a few reasons, namely the chip shortage, logistics backups and bots exploiting the supply and demand imbalance," Forrester tech analyst Alla Valente told CNN Business.
Late last year, Sony (SNY) pulled back on its forecast to produce 16 million PS5 units between March 2021 and March 2022, adjusting the number to 15 million units. Nintendo (NTDOY) and Microsoft (MSFT) both warned customers earlier this month that console sales will be down stemming from the chip shortage.
"We will try our best to meet demand for all of our products, depending on the current situation and any challenges related to shipping and supply chain management," a spokesperson for Nintendo told CNN Business. "Our goal is to manufacture enough systems to fulfill demand, so that we can satisfy as many consumers as possible."
Similarly, a Microsoft spokesperson said Xbox Series X|S will continue to be restocked. "We're working as fast as possible with our manufacturing and retail partners to expedite production and shipping to keep up with the unprecedented demand," they said. "We recommend checking with local retailers for availability."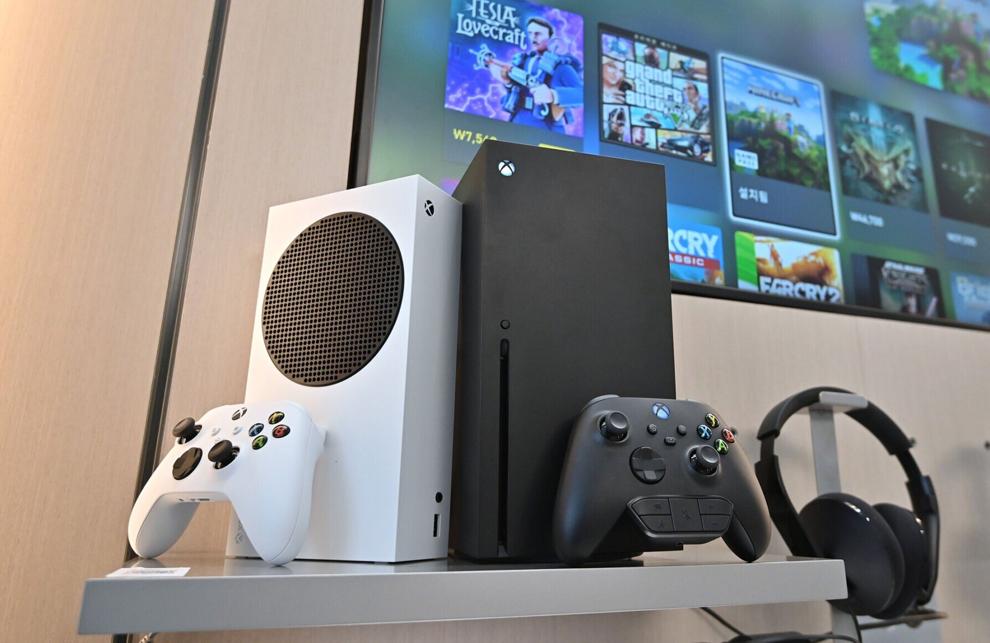 But some shoppers like DeSantis are actively looking for workarounds. For example, Microsoft began offering in mid-November Xbox Series X bundles for "select fans" who received links through their existing Xbox accounts to purchase the package, which included the console itself and a game.
Sony has implemented a similar practice where it began emailing special invites for PS5 restocks based on "on previous interests and PlayStation activities," according to its website.
Other retailers are offering special access to restocks for shoppers who join their annual membership services. This includes Walmart+ ($98), Best Buy Totaltech ($199.99), Costco ($60) and GameStop PowerUp Pro ($14.99).
"The majority of Walmart+ memberships are probably just people trying to get the PS5 and then going to cancel it after they obtain it," said DeSantis.
Still, signing up for these services doesn't guarantee someone will find a console. Bereket Tesfay, 42, from Austin, Texas is one gamer who can't locate a PS 5 even after paying for subscription services.
"I joined Walmart+, Amazon Prime and GameStop's Pro membership so I can have an early chance of buying a system — and after a year, I still haven't gotten one," he told CNN Business. "I have never in my life seen a console where one year after it came out you can't just go into a store and pick one up."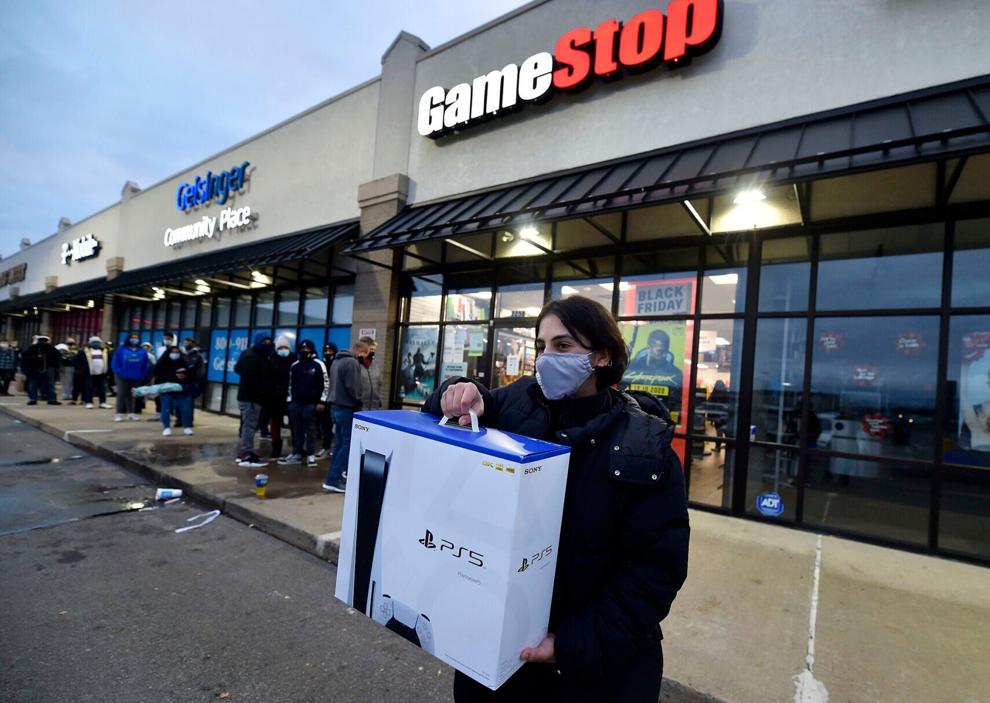 Ameer Assaf, 32, from Flushing, Michigan, runs three different social media pages to help gamers share tips on product availability. In addition to tweeting updates from his Twitter page, he manages a restock group on messaging app Discord and his "PS5 Restock Updates & Alerts" group on Facebook with over 60,000 followers.
"A number of people started playing more video games during the pandemic and became interested in buying or upgrading their existing consoles," Assaf told CNN Business. "We're effectively seeing a situation where there is an incredibly high demand coupled with a very low supply. ... The PS5 shortage has been the worst one I've seen so far."
He said scalper bots, which quickly buy items to resell at a higher price, are also making it harder for average customers this year.
"I'm particularly excited when parents message me letting me know that my group was the reason they'll be able to gift a console to their child this holiday season," Assaf said.
Analysts predict supply chain issues will impact the gaming industry well into 2022 and possibly into 2023. Assaf said he will continue to do his best to help connect consumers with a coveted console.
"As of right now, [my] groups will continue to run until shortages are no longer an issue," he said.
10 new video games to play this fall
'The Artful Escape'
A musical game that explores the more psychedelic aspects of the medium, merging the anything-goes mashups of video game animation with the hallucinatory guitar riffs of yore. While "The Artful Escape" promises to turn movement into music, think of this work as a search for identity, imagining how someone like David Bowie creates Ziggy Stardust. There's folk music, but there are also aliens.
'Deathloop'
With an aesthetic inspired by the art of the late 1960s and early '70s, "Deathloop" looks on the surface like some alternate-reality take on James Bond, with a "Groundhog Day"-esque time loop. In this game from the studio behind "Dishonored," there's only one other character aware of the looping universe: an assassin out to ruin the player's plans.
'Lake'
"Lake" is a video game fantasy at its most relatable: Quit your stressful-but-successful career, and relocate to a small town for a more relaxed place. In "Lake," we play a woman who does just that, trading in a tech career for a job as a mail carrier in Oregon. It's up to the player to decide if it's a step forward or backward for Meredith Weiss, the 40-something protagonist hoping for more out of life, but "Lake" hopes to raise thoughtful questions about all of our relationships with our professions.
'Life Is Strange: True Colors'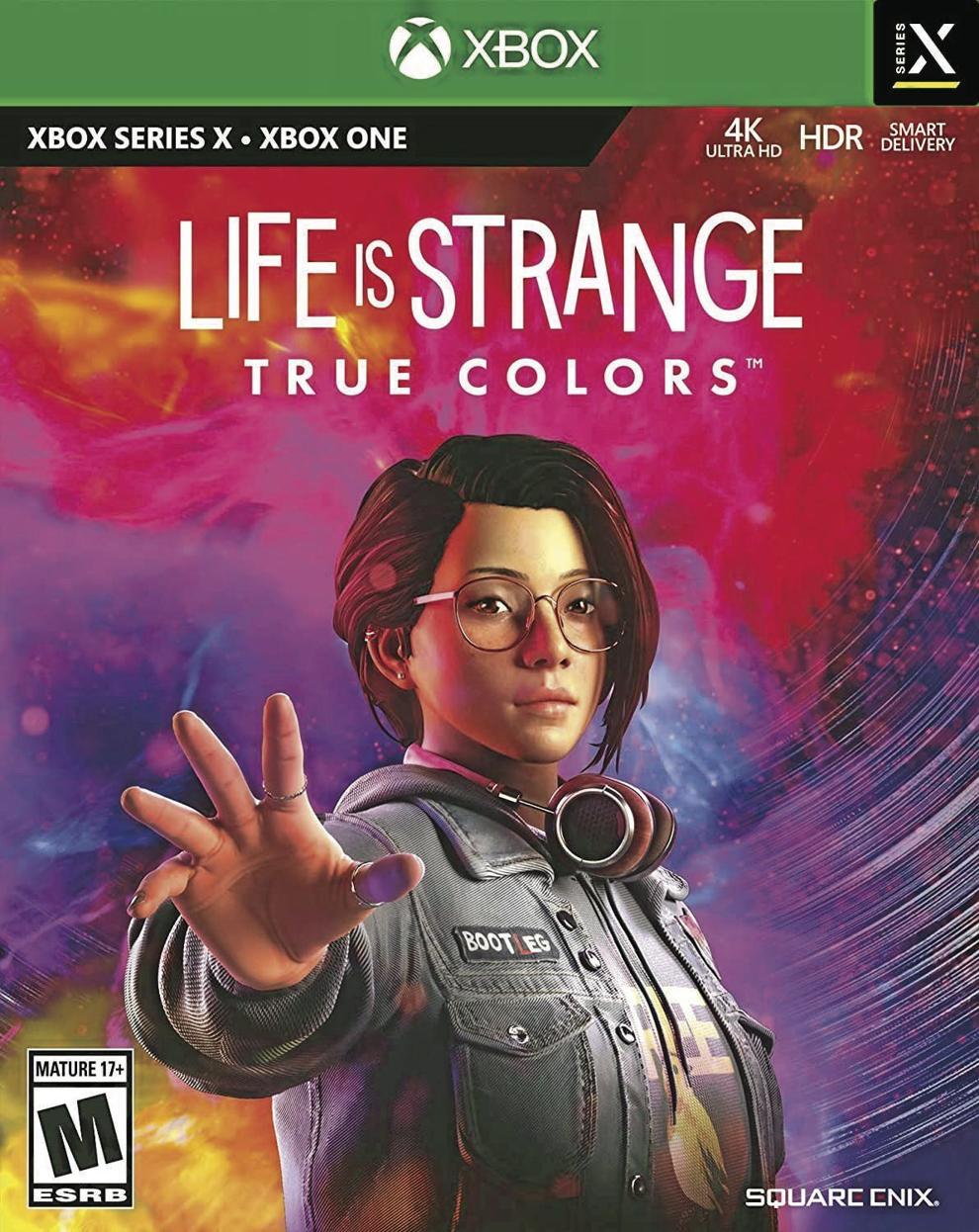 The "Life Is Strange" series has become one of the closest things the video game medium has to a recurring soap opera. While each entry brings new characters and storylines, the games often explore social and cultural dynamics with more than a tinge of melancholy. "True Colors" looks to continue that as we play the character of Alex Chen, who uses her supernatural abilities — the ability to see into and manipulate others' minds — to try to solve the mystery of what happened to her brother.
'Lost in Random'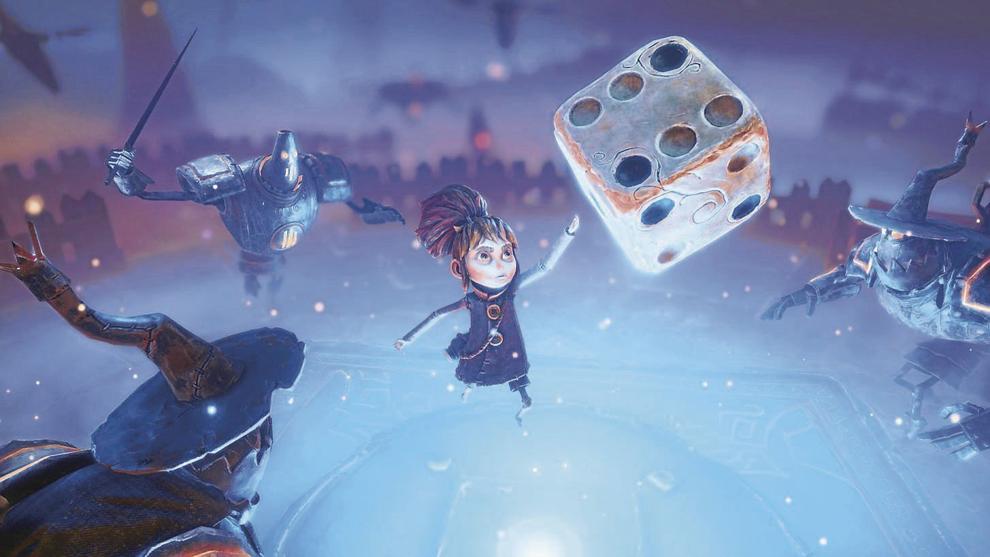 Adventurous developer Zoink ("Fe") returns with a gothic, Tim Burton-inspired fairy tale with "Lost in Random," in which a young girl and a walking pair of dice go on a quest to rescue her sister. Along the way they meet all sorts of perilous characters, many of them looking like they belong in Disneyland's Haunted Mansion; this game isn't out to scare so much as it is to delight. There's even an underlying warm message about learning to embrace that which is out of our control.
'Skatebird'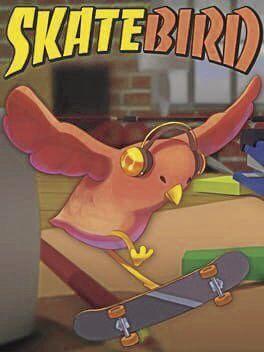 Xbox consoles, Switch, PC
Much was made of the low ratings for this year's Olympic Games in Tokyo. Could it have been a lack of avian action sporting events? OK, probably not, but expect "Skatebird" to charm. We play as a little bird with some big ideas on friendship, and while we learn new tricks and moves, we unlock new parks and gain a flock of a following. If you're wondering why a creature with wings would want to be tethered to a board, that just means you're in need of a reminder that skating is a way of life — even for a bird.
'WarioWare: Get It Together!'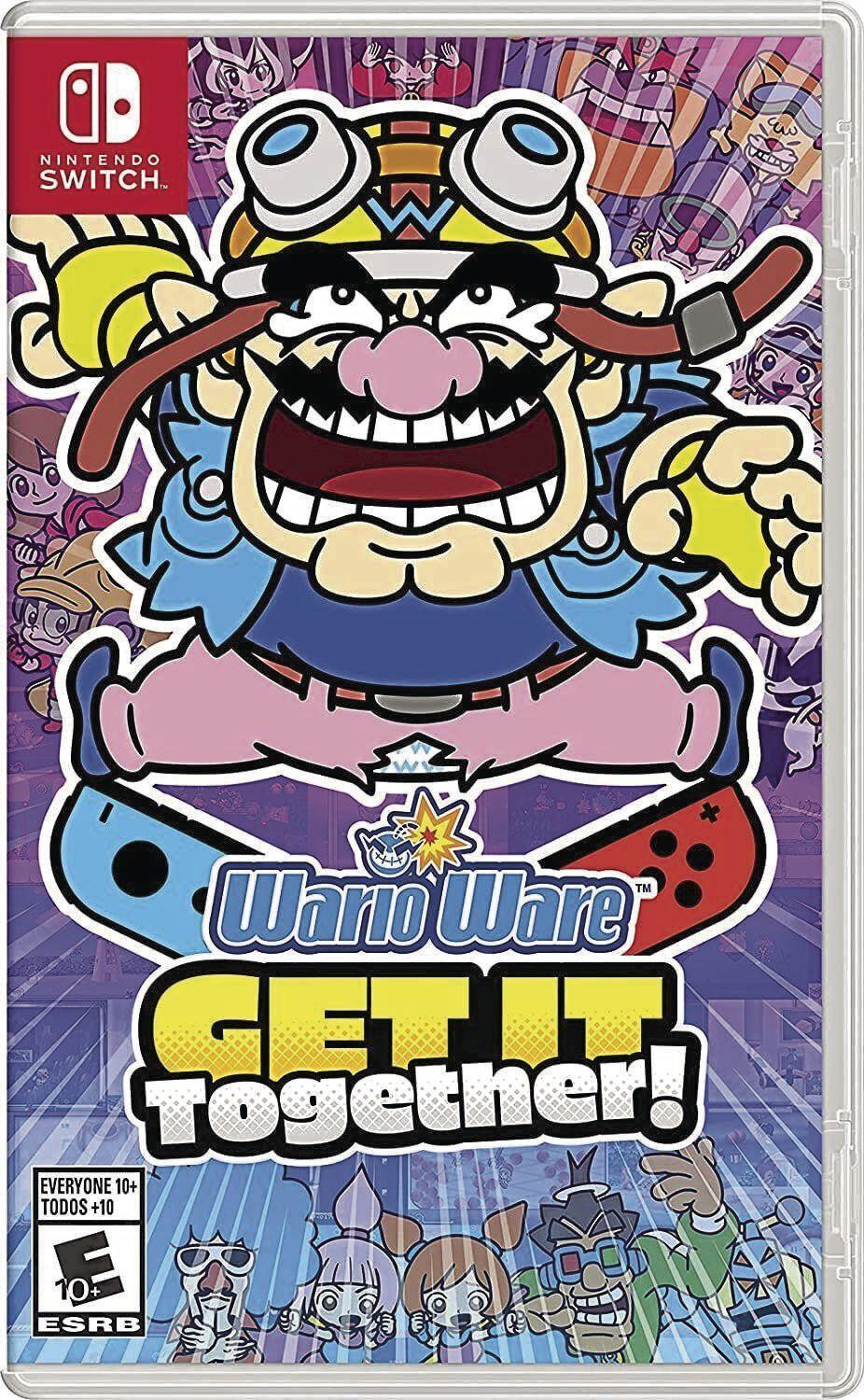 Is someone's nose running? Or is a mermaid crying? Why are we trying to spill someone's ice cream? Is it really necessary to race to work in the morning? "WarioWare" is full of questions that probably shouldn't be answered, as the game is stuffed with nonsensical challenges that are purposefully outrageous. More importantly, "WarioWare" games are designed to get you and your friends acting completely silly. Competition is rarely this beautifully absurd.
'Metroid Dread'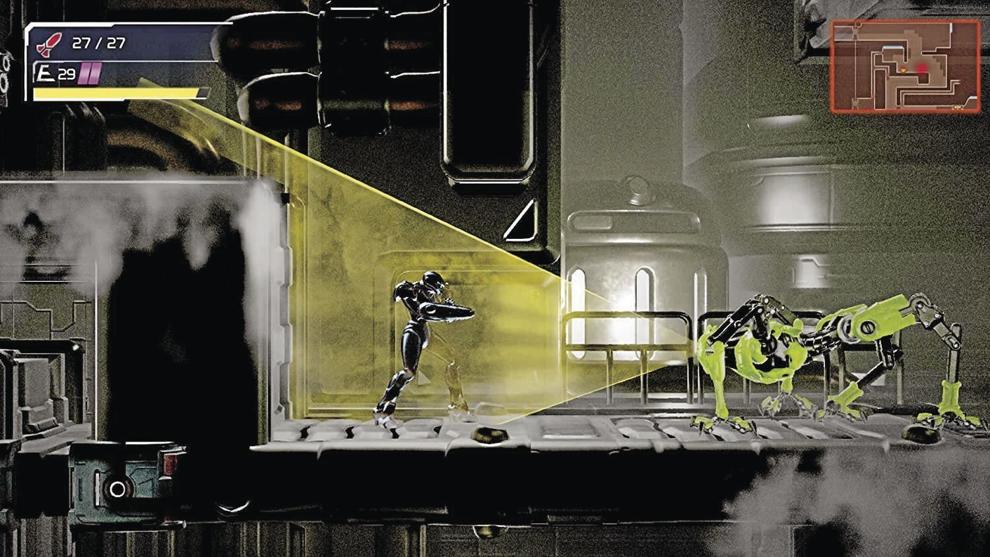 Coming Oct. 8 for Nintendo Switch
"Metroid Dread" may be more old-school in approach than what fans have been waiting for, but when it comes to 2D games, one doesn't doubt Nintendo. In "Dread," hero Samus Aran faces some deadly robots — and if early previews are any indication, expect a somewhat horror-tinged take on "Metroid" that will be best played with the lights on. Foes look vicious, sound effects are piercing and, all told, this take on the action series looks eerie and awfully challenging.
'Marvel's Guardians of the Galaxy'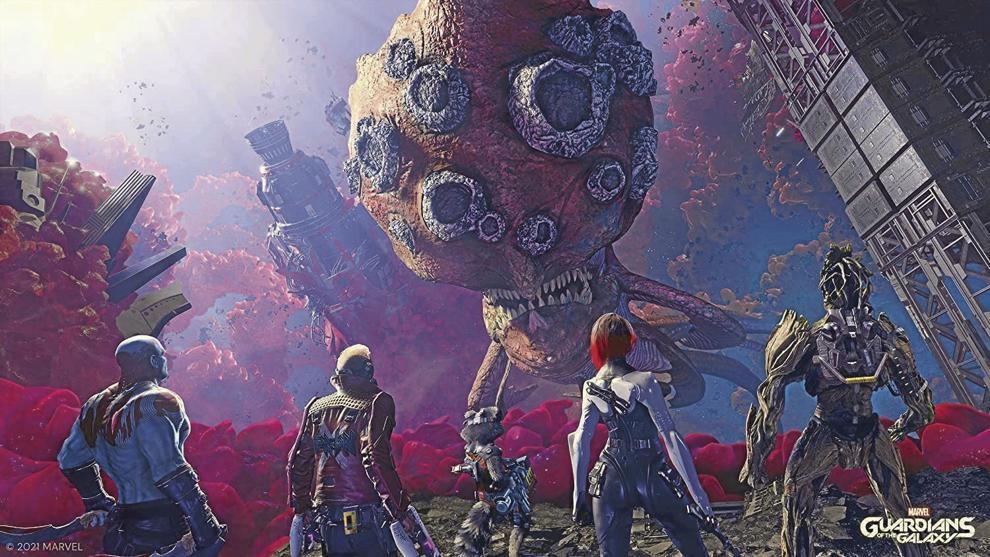 Coming Oct. 26 for all major consoles, PC
Like Square Enix's take on "The Avengers," "Marvel's Guardians of the Galaxy" is an original story with its own voice cast. Here, you play Star-Lord/Peter Quill in a game that has us acting as a sort of quarterback to the group of misfits that is the Guardians of the Galaxy. Groot, Rocket and the others are all here, so expect plenty of sarcasm and puns amid the brightly lit, intergalactic action. Developers promise a lighthearted tone about the families we choose.
'A Musical Story'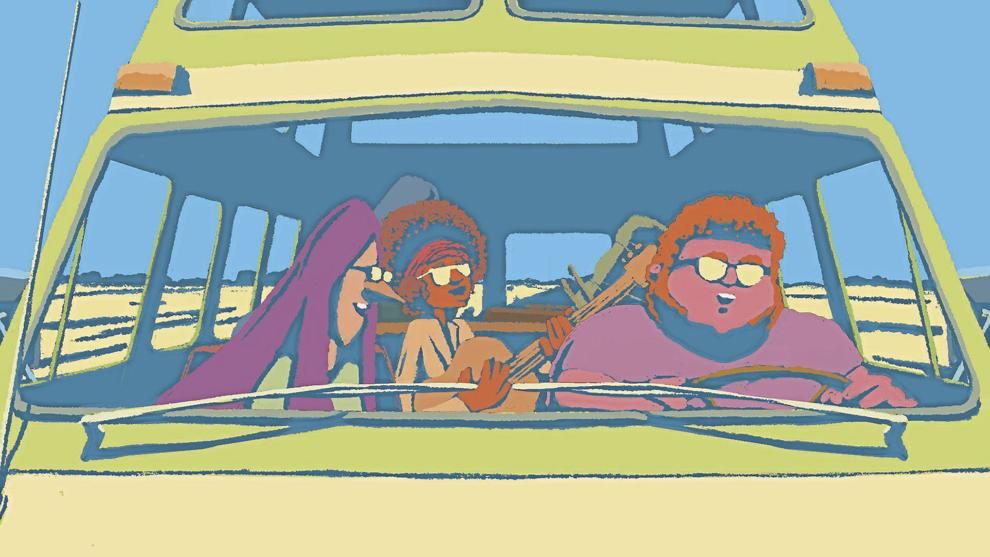 Coming this fall for Nintendo Switch, PC, iOS
Music evokes memories. The sound of a familiar chord can whisk our imaginations instantly to somewhere enchanting or a time we're glad we mostly forgot. "A Musical Story" plays with this idea, a wordless rhythm game set amid in a 1970s backdrop, where only by uncovering songs and musical notes do the animated vignettes unfold before us. As we keep time to the beat, a narrative that doesn't shy away from serious topics — such as love and addiction — is revealed, but all of it in the faded, dreamy colors of a '70s rock poster.