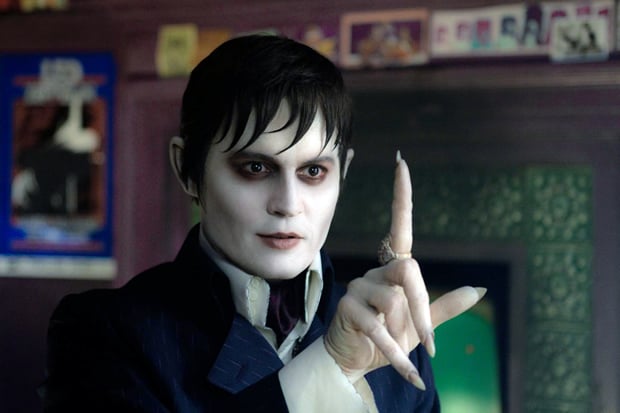 Does it seem as if the "biggest movie of the summer" is hitting theaters earlier and earlier with each passing year?
This year, the film being heralded with that title — "The Avengers" — has already celebrated record success in its first full week, and we're not even halfway through May yet.
Studios are now releasing films earlier, attempting to capitalize on hype and catch the waves of early excitement. It certainly seems to have worked for "Avengers," the Joss Whedon-directed Marvel Comics blockbuster. The movie surpassed the final "Harry Potter" installment to top the charts for best opening weekend in history.
But "Avengers" is just the beginning. This summer's schedule is packed with action, comedy and drama. With such a di-verse array of movies opening, there's bound to be something for everyone. The centerpieces of the summer, however, come from a similar vein as "Avengers," bringing the colored panels of comics to life on the big screen.
"The Amazing Spiderman," a reboot of the 2002 movie franchise starring Tobey Maguire, opens in theaters July 3. Andrew Garfield steps into the spider suit for a new take on the origin tale of the webslinger. Emma Stone and Rhys Ifans co-star in the Marc Webb-directed film.
Mere weeks later, on July 20, "The Dark Knight Rises," the conclusion to director Christopher Nolan's Batman saga will be released. Nolan's films, starring Christian Bale as Batman, have garnered critical acclaim, and his third tale may be the most anticipated release of the summer. Anne Hathaway and Tom Hardy join the cast as Catwoman and Bane, respectively.
But for those not keen on the comic books and superheroes, here's a look at many of the other movies opening this summer. Release dates are subject to change.
"Battleship," based on the game that involved sticking pegs into holes but presumably a little more exciting (let's hope), arrives May 18; "G.I. Joe: Retaliation," inspired by those handsome dolls, opens June 29. "Prometheus," Ridley Scott's sort-of-prequel to "Alien," arrives June 8 and stars Noomi Rapace (the original Girl with a Dragon Tattoo), Charlize Theron and Michael Fassbender.
In the sequels-and-remakes department, Will Smith and Tommy Lee Jones team up again for "Men in Black 3" (May 25), whether you wanted them to or not, and Jeremy Renner stars as a spy who isn't Jason Bourne in "The Bourne Legacy" (Aug. 3). And, if you've ever looked at Colin Farrell and thought, "That guy reminds me of Arnold Schwarzenegger," then you might understand the casting of the "Total Recall" remake (Aug. 3).
Johnny Depp dons fangs for "Dark Shadows" (May 11), the Tim Burton film based on the '60s vampire soap opera. Snow White turns up on screen in her second incarnation this year (following "Mirror Mirror"), this time played by Kristen "Bella" Stewart, in "Snow White and the Huntsman" (June 1). "Abraham Lincoln: Vampire Hunter" (June 22) goes from page to screen. Michael Winterbottom's "Trishna" (July 20), starring Freida Pinto ("Slumdog Millionaire"), is a version of Thomas Hardy's "Tess of the d'Urbervilles," set in contemporary India. "Sparkle" (Aug. 17), inspired by the 1976 movie, features American Idol Jordin Sparks and the final screen appearance of Whitney Houston. And the year's most unlikely adaptation has to be "What to Expect When You're Expecting" (May 18), based on the popular how-to-be-pregnant book and transformed, somehow, into a romantic comedy.
Sacha Baron Cohen returns as "The Dictator" (May 16) — that character he was portraying on the Oscar red carpet earlier this year, when he tossed fake ashes on Ryan Seacrest. Will this start a trend? In "Ted" (July 13), Mark Wahlberg's teddy bear comes to life; in "That's My Boy" (June 15), Adam Sandler and Andy Samberg play father and son; in "Neighborhood Watch" (July 27), Ben Stiller and Vince Vaughn defend their suburb against alien invasion.
Meanwhile, Tyler Perry returns with "Madea's Witness Protection" (June 29), starring Perry and Eugene Levy as unex-pected housemates, and Bobcat Goldthwaite directs "God Bless America" (June 29), in which a man goes on a rampage to rid the country of its most repellent citizens.
Maggie Gyllenhaal and Hugh Dancy star in "Hysteria" (June 15), a proper little Victorian comedy about the invention of the vibrator. Channing Tatum plays a stripper in Steven Soderberg's "Magic Mike" (June 29), and Will Ferrell and Zach Galifianakis play unlikely political rivals in "The Campaign" (Aug. 10).
Pixar, bouncing back (let's hope) from the disappointing "Cars 2," presents "Brave" (June 22), with Kelly Macdonald voicing a Scottish princess who must overcome a curse. "ParaNorman" (Aug. 17), a stop-motion-animation tale of a boy who faces off against ghosts and goblins to overcome (yet another) curse, features the voices of Anna Kendrick, John Goodman and Casey Affleck. And it wouldn't be summer without a host of kid-friendly sequels: "Madagascar 3" (June 8), "Ice Age: Continental Drift" (July 13), and "Diary of a Wimpy Kid: Dog Days" (Aug. 3).
A group of tourists visits the former site of a nuclear reactor, for some reason, in the thriller "Chernobyl Diaries" (May 25). "Twilight" vamp Ashley Greene stars in the ghost story "The Apparition" (Aug. 24); Jeffrey Dean Morgan and Kyra Sedgwick turn up in another supernatural tale, "The Possession" (Aug. 31); and more ghosts haunt the airborne thriller "7500" (Aug. 31). The psychological thriller "Sound of My Voice" (May 4), starring and co-written by Brit Marling ("Another Earth"), features two investigative journalists who infiltrate a cult-like group.
The end of the world is near
Well, maybe, but in any case there are two movies on that subject this summer. "4:44 Last Day on Earth" (May 18), written and directed by Abel Ferrara ("Bad Lieutenant"), focuses on how an artist spends his final day. In "Seeking a Friend for the End of the World" (June 22), Steve Carell and Keira Knightley take a last-days road trip as an asteroid looms near.
Toes will be twinkling with three dance-themed movies this summer: "Step Up: Revolution" (July 27), featuring plenty of dance-crew moves, and the documentaries "First Position" (May 18), about an international youth ballet competition, and "Joffrey: Mavericks of American Dance" (June 1), about the groundbreaking dance company founded by Robert Joffrey.
Those seeking action films sans superheroes this summer might watch for "Premium Rush" (Aug. 24), with Joseph Gordon-Levitt as a bike messenger pursued by a cop; "The Expendables 2" (Aug. 17), with Sylvester Stallone leading a crew of tough guys; and "Hit & Run" (Aug. 24), with Dax Shepherd and Kristen Bell chased by both the Feds and a gang. (Which sounds unfortunate.)
Oliver Stone's latest, "Savages" (July 6), pits a pair of pot growers (say that three times fast) against a Mexican drug cartel. And "Lawless" (Aug. 31) is the tale of a Depression-era bootlegging gang, starring Tom Hardy, Shia LeBoeuf and Guy Pearce.
— Movies listing by McClatchy-Tribune News