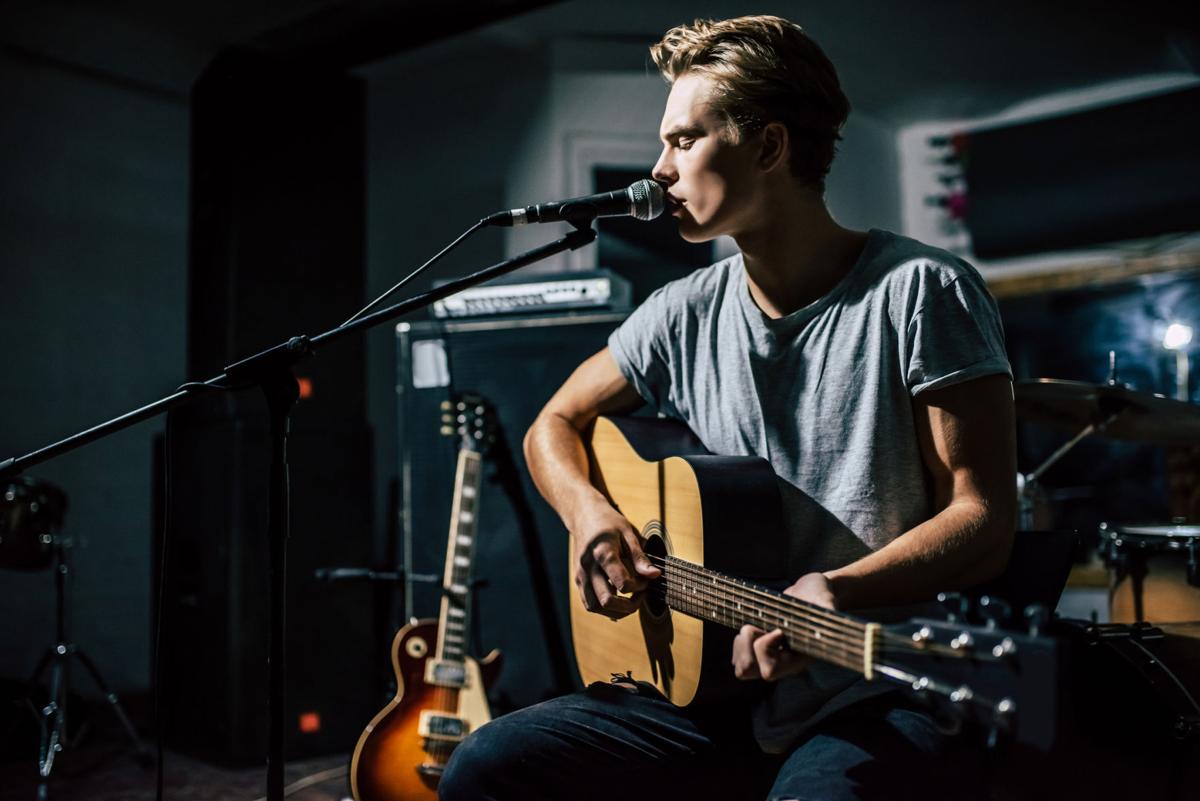 How do songwriters put together words and music to create all those tunes we just can't get out of our heads?
For some talented artists, the songs just appear in their minds, like "I Rode With Crazy Horse," a song on Jason Ringenberg's new album, "Rhinestoned," which was reviewed here last month. The tune came to him in a dream, he told me, waking up and singing it into his cellphone recorder at the bedside.
Others songwriters are born with the talent, such as Paul McCartney, who has penned over 200 well-known tunes. Bob Dylan is reputed to have written more than 500 songs.
Jonathan Mann, an alternative rock singer-songwriter from Vermont, challenged himself to pen a new song every day for as long as he could. He wrote a new tune for 2,606 consecutive days (or, seven years, three months). His sometimes amusing and quirky songs include "A Duet With Siri," which has logged millions of views on YouTube.
Amazingly, Dolly Parton revealed in a CNN interview that she's written more than 3,000 tunes.
Most other musicians have to work diligently to write songs. It's not easy.
"The Beatles were my first inspiration," said Peyton Blewett, the Carbondale songwriter who was profiled in this column last October. "In my songwriting process, I always come up with the melody first. It kind of just pops up in my head --a hook, a riff, whatever."
Let us first consider the art form of a song and the different types. A song can be accompanied by instruments or sung a cappella, with only the voice. It can have various forms of repetition, call and response or no form at all.
Songs are categorized in groups, according to their themes and lyrics, such as songs in popular music, art songs, patter, part, hymns, canticles and arias. Madrigal, lute and Baroque songs might include the example of Brave Sir Robin, from the film "Monty Python and the Holy Grail." Some of the thematic lyrics are as follows:
"Bravely bold Sir Robin, Rode forth from Camelot, He was not at all afraid, To be killed in nasty ways. When danger reared its ugly head, He bravely turned his tail and fled. Brave Sir Robin turned about, And gallantly he chickened out. Bravest of the brave, Sir Robin!"
In broad terms, today's popular songs typically consist of repeating sections called a verse and a chorus. They also might have a section known as the bridge, which usually happens just once in the song. And, of course, a song often contains a solo, which is an instrumental flourish played over the chords of a normal verse.
A popular song might be diagrammed with the following formula: introduction, first verse, chorus, second verse, chorus, bridge, solo, third verse, double chorus, outro.
Let's consider the current number one song on the Billboard Hot 100 chart, which is "MONTERO (Call Me By Your Name)," by Lil Nas X. It has a rather simple form of an intro, first verse, chorus, second verse, chorus and outro.
As Blewett stated earlier, the melody is a critical part of a song. The other requisites include the chords and the words or lyrics. These three elements fit into the song diagram or form.
Many songwriters begin with the words. They write poetry or lines of verse that have a rhyme scheme expressing the sentiment the songwriter wishes to impart.
To analyze what Lil Nas X is saying in his song, it's a rather irreverent message attempting to attract a certain girl who has caught his attention. He uses lyrics such as: Was hoping I could catch you throwing smiles in my face; and call me by your name, tell me you love me in private.
"For my song process, I have to get the right inspiration," Blewett said. "My song 'Running Away' came after reading a newspaper article about teenage runaways. I have a new song called 'Legacy' that was written after I read about 30 poems on the topic."
The music for a song can be just as difficult as coming up with the lyrics or thinking of a pleasing melody line for those words. It can be very complex process, involving considerations of whether a song is in a major or minor key, whether it is based on the I-IV-V formula for a 12-bar blues song or if it has a non-traditional time signature.
Maybe that's why many musicians have songwriting partners who collaborate on lyrics or music, or both. Examples would include McCartney and John Lennon, Elton John and Bernie Taupin, and Mick Jaggar and Keith Richards.