CARBONDALE — Southern Illinois University Carbondale's biennial Southern Illinois Piano Festival returns to campus Oct. 2 to 5 with two concerts (featuring one or two pianos), three masterclasses and four clinics.
All concerts and masterclasses are free and open to the public.
The guest pianists for this year's festival, funded in part by the SIU Fine Arts Activity Fee, are Heeguin Kim from Seokyeong University in Seoul, Korea, and Soo Kyung Kim from Webster University in St. Louis. They will join Yuko Kato and Junghwa Lee, SIU piano faculty artists, for the festival.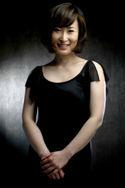 Heeguin Kim began her musical studies at age 5, and after performing acclaimed childhood concerts, attended the renowned Yewon School and the Seoul Arts High School.
She has won numerous awards for her music and performed around the world with well-known orchestras. She holds a bachelor's degree in music from Seoul National University and earned her master's and doctoral degrees in music at the Conservatory of Music at the University of Missouri in Kansas City.
Soo Kyung Kim's career began quite young, as well, in her hometown of Seoul, Korea. Her musical education included the Yewon School, Seoul Arts High School and a bachelor's degree in music from Seoul National University. She earned her master's and doctoral degrees at the University of Georgia and has studied with numerous piano masters.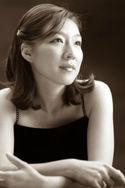 She has performed numerous solo recitals and played extensively in collaboration with other musicians and orchestras around the world. She has won a variety of competitions and taught extensively.
You have free articles remaining.
Kato, associate professor and keyboard area coordinator at SIU, has performed as a soloist and as a collaborative musician across the country and internationally. She is a founding member of the Borealis Piano Duo and the Chiaroscuro Trio. She has played at Carnegie Hall and other prestigious venues and teaches numerous courses for SIU.
Lee is an associate professor who performs at locales around the world, both in solo and with a number of different orchestras and groups. She was a winner of the Artists International's Special Presentation Award for her New York debut recital at Carnegie Hall's Weill Recital Hall. She has won many other competitions and awards as well, has recorded her work, and been part of many music festivals.
She is director of SIU's Summer Piano Camp and Competition and of the Southern Illinois Piano Festival and teaches various classes on campus.
Two recitals are planned during the festival. Anyone is welcome to attend and there is no cost. The schedule includes:
Oct. 2: Heeguin Kim Guest Recital at Old Baptist Foundation Recital Hall, 7:30 p.m.
Oct. 5: A two-piano recital featuring Soo Kyung Kim and Junghwa Lee at Shryock Auditorium, 2:30 p.m.
There will also be several masterclasses at the Old Baptist Foundation Recital Hall during the festival, with all open to the public at no charge. The schedule includes:
Oct. 3: Heeguin Kim guest masterclass, 1-3 p.m.
Oct. 4: Junghwa Lee masterclass, 4:30-5:30 p.m.; and Yuko Kato masterclass, 5:30-6:30 p.m.