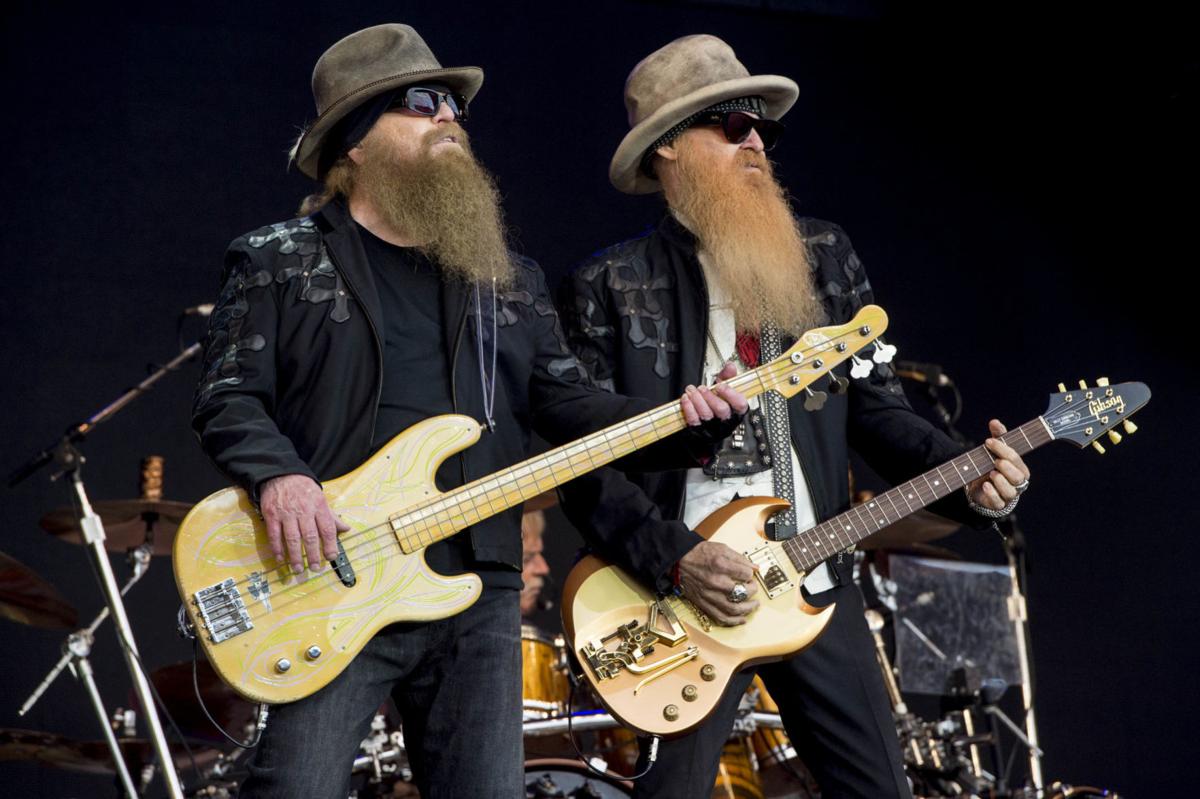 Update, Friday, June 26: Organizers of the Sikeston Jaycee Bootheel Rodeo said Friday that ZZ Top has pulled out of its performance at the annual event. Organizers said the band did not indicate its cancellation was due to any COVID-19 health concerns.
Southern Illinois entertainment opportunities, and the economic engine it fuels, took a pair of devastating direct hits in the past week with the cancellation of the Du Quoin State Fair and Grand American World Trapshooting Championships in Sparta.
The axe fell on both events due to public health concerns related to the COVID-19 global pandemic.
Scheduled to start on Aug. 5, the trapshooting event has relocated to Lake of the Ozarks in Missouri.
Missouri seems to be capitalizing on events Illinois let slip through its fingers.
A full four weeks earlier than the planned kickoff of the Du Quoin fair and just across the Ohio River, organizers for the 68th annual Sikeston Jaycee Bootheel Rodeo are keeping to its long-established schedule. This year's lineup includes: Chris Lane, Aug. 5; Ashley McBryde, Aug. 6; ZZ Top, Aug. 7 and Joe Nichols, Aug. 8.
Tickets prices for Lane and McBryde range from $22.50 to $125, while the cost for ZZ Top and Nichols ranges from $27 to $130. For additional ticket information, call 800-455-2855.
"Our intent is to conduct the traditional events we have put on for the past 67 years and allow supporters and fans to participate at the level they feel comfortable," reads a statement released Monday on the Bootheel Rodeo Facebook page. "The Jaycees have implemented a comprehensive plan for protecting all individuals against the spread of COVID-19. More details will be released soon."
Several thousand fans will jam the arena all four nights to watch the all-American combination of rodeo and country music.
Lane is a contemporary country artist with hits like "I Don't Know About You," "Fix" and "Take Back Home Girl," a duet with Tori Kelly, to his credit.
After excelling at multiple sports in high school, injuries ended his baseball career at the University of North Carolina at Charlotte. He learned to play guitar after his athletic endeavors ended and honed his pop country skills in a cover band while working in this father's landscaping business.
Lane got his first big break in 2008 when a high school friend introduced him to an executive with Big Loud Mountain music. He ended five years of artistic obscurity when he moved to Nashville in 2013 and quickly found himself opening for Brantley Gilbert, Chris Young and The Band Perry.
At the 2016 iHeartCountry music festival, Lane met Lauren Bushnell, winner of Season 20 of "The Bachelor," and her fiance, Ben Higgins. After the couple split, Bushnell started dating the rising country star and they were married in October.
After a sold-out show at the Benton Civic Center last year, McBryde is sure to lure local fans down Interstate 57 for a much-needed resumption of live music, and a possible visit to Lambert's Cafe for a few hot rolls.
McBryde is the reigning New Artist of the Year for the Country Music Association.
She turned heads on Music Row with the poignant, self-penned "A Little Dive Bar in Dahlonega," a cut from her critically acclaimed and highly personal 2017 album "Girl Going Nowhere." It was a follow-up to "Jalopies & Expensive Cars" from the previous year, which contained "Luckiest S.O.B.," the favorite song of Allie Colleen Brooks.
Allie told her dad, Garth, about the quality of McBryde's work and he started singing a revised version of one of her tunes in concert. Eric Church is also a huge fan.
"She is unquestionably my favorite artist. She is a whiskey-drinking badass and I'm a massive fan," he said in a YouTube video, which shows him calling McBryde on stage at a concert to perform "Bible & a .44."
The humble beginnings of ZZ Top should be an inspiration to any aspiring musician. They played their first gig on Feb. 10, 1970 at the Knights of Columbus Hall in Beaumont, Texas.
The instantly identifiable roadhouse boogie sound created for 50 years by lead guitarist Billy Gibbons has earned the three-piece band iconic status.
Soaked in bluesy Southern rock, the group's long list of hits include: "Tush," "La Grange," "Legs," "Tube Steak Boogie," "Gimme All Your Lovin'" and "Sharp Dressed Man."
ZZ Top was inducted into the Rock and Rock Hall of Fame in 2004. They have released 15 studio albums, with sales exceeding 50 million. Other band members are drummer Frank Beard and bass guitarist Dusty Hill.
Nichols is a highly respected traditional vocalist.
After six brutal years early in his Music City career with virtually no success, he broke out in 2002 with back-to-back hits "The Impossible" and chart topping "Brokenheartsville." Both tunes were from platinum album "Man With a Memory," released on Universal South Records.
Nichols has reached the Billboard Top 10 a total of 10 times, with songs like "Sunny and 75" and "I'll Wait For You," plus additional No. 1 singles "Gimme that Girl" and crowd favorite "Tequila Makes Her Clothes Fall Off."
Rodeo is almost Nichols' middle name. In the mid-1990s, his first group was simply called The Rodeo Band. He played in high school gyms and small clubs around his hometown of Rogers, Arkansas, the same soil his dad touched playing bass guitar in various bands in the region. Nichols joined a rock band and worked as a country disc jockey before migrating to Nashville in 1996.
Proving he can sing anything, in 2017 he recorded a honky-tonk version of "Baby Got Back," a Sir Mix-a-Lot rap classic.
Stay up-to-date on what's happening
Receive the latest in local entertainment news in your inbox weekly!