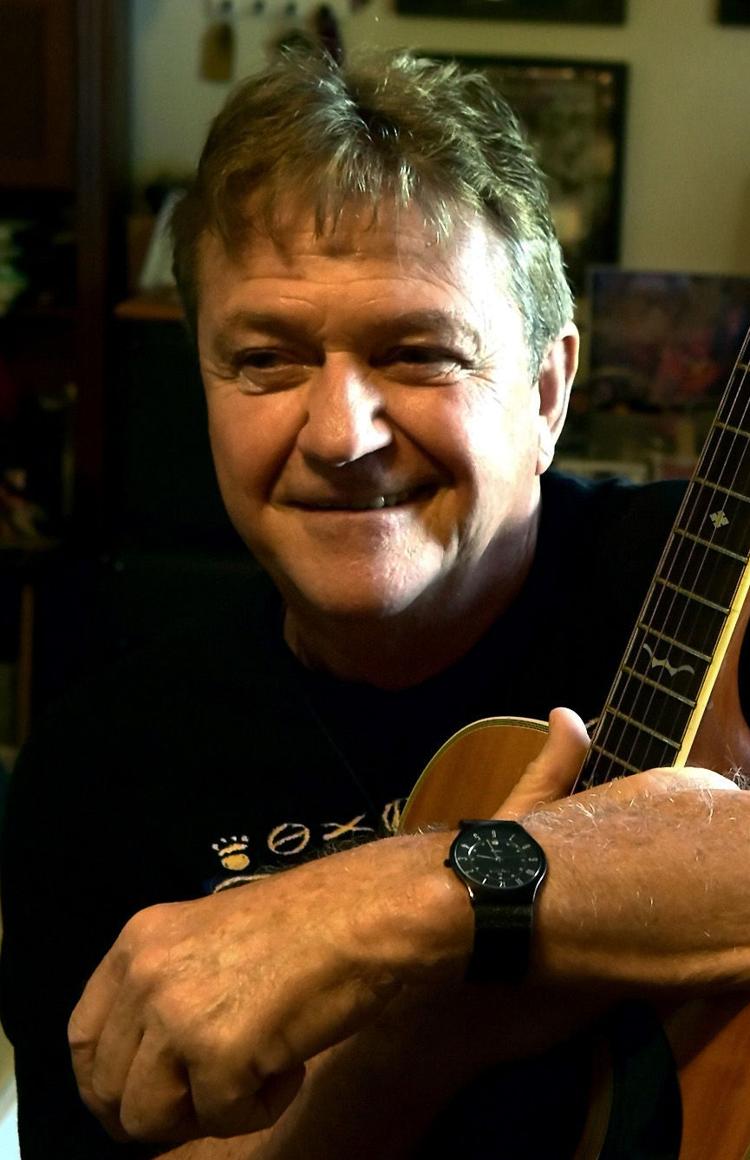 To be Fender, or to be Gibson? That is the question.
I would speculate that one really needs BOTH types of guitars, though some electric guitarists (and bassists) buy axes whereupon the characteristics of both are built into the same instrument. There are many variations of this theme, and my luthier friends likely know more about it overall than yours truly, but I have pretty much played them all.
As many players could lament, I have sold guitars I should have hung on to, especially a 1959 Gibson ES355TD and a 1962 Gibson Les Paul SG Standard, both of which, like nearly every vintage instrument over the years, have appreciated considerably in value.
I got a fair price for the ES at the time, but such fine and rare instruments are quite dear, indeed, today. That guitar was originally purchased with money earned mowing Buckminster Fuller's lawn and delivering this very newspaper that you read, as well as money earned by playing our early band "gigs." It was bought in Carbondale for $250 at a pawn shop called Reichart's, located in the old brown-brick building that Carbondale eatery Cristaudo's now occupies. (That is also the building that once housed Shawnee Talent, a booking agency that kept regional musical talent REALLY busy back in the day.)
The Les Paul SG Standard was purchased at the old Golden Frets music store, also in Carbondale. I traded it in there on my first G&L guitar, a Skyhawk, the "red guitar" that is beloved of my Cape Girardeau contingent and of St. Stephen's Blues fans. Still in my arsenal, that guitar has weathered well.
Non-aficionados who have heard of Fender guitars — and who hasn't? — might be interested to learn that solid-body guitar pioneer Leo Fender and his partner George Fullerton — hence the "G and L" — started the company in California after CBS bought out Leo's interest in Fender. In fact, CBS purchased the whole company, that business deal starting what proved to be a storm of controversy over the notion that the pre-CBS Fenders were to be much prized over the post-CBS instruments.
Leo had an earlier business partnership with Music Man guitars and basses, which turned sour, and subsequently G&L was born. In my mind, the G&Ls are wonderful guitars. I bought another one, the G&L Comanche, in Santa Monica, California in 2005, and that is now my main guitar.
That purchase was made at a store owned by a buddy of mine named Ken Daniels, who used to have a store in downtown Carbondale, but now he runs Truetone Music on Santa Monica Boulevard. I went into his shop and hung out with him for a while that day, and it could hardly escape my notice that Keb' Mo' and Jackson Browne were in and around the store as well. Once again ... LA, baby!
The Comanche has the famous split pickups that give it a quite distinctive look. Leo Fender was famously quoted that the G&L guitars were "the best" he had ever designed and constructed. Having played both Fender and G&L, I would agree. Like cars, however, beauty and functionality are in the eye of the beholder, or in the case of a guitar, the holder. Whichever!
Fender Stratocasters, Telecasters, Jaguars, Jazzmasters, Lead IIs, and their many other series and models, and Gibson Les Paul, SG, ES Series, Flying V, Explorer and their many other instruments are known for their rather differing sounds, the original Fender single coil pickups giving a harder, glassier top-end sound and chunkier low-end sound, and the Gibson's with the "Humbucking" pickups a warmer, earthier sustain and tone, their hollow-body models being greatly valued for jazzier playing styles. Of course, none of that is etched in stone, as it it depends on the player's touch, the amplifier, the effects pedals, and so many other potential variables.
I mentioned that getting the tones and sounds of many guitars in one instrument is now — and has been for some time — a reality, thanks to modern digital technology. For instance, the Line 6 Variax is a modeling instrument that has on board a multitude of different guitar-sampled sounds replicating acoustic Fender, Gibson, 6- and 12-string, and other brands and types of instruments. The guitarist does not have to switch axes!
As well, Gibson came out with a "robot" tuning system that keeps the guitar in tune no matter what the temperature or hard-playing conditions ... now THAT sounds tempting! A lot of this information is hardly new to you long-time players out there, but I attempt here to bring up some basics primarily for the newer players who are budding on the proverbial vine.
If you'd like to see some cool YouTube videos on such instruments, check out the Doobie Brothers segment on the video "Premiere Guitar: Rig Rundown." I am told that the Jason Isbell segment is equally great!
Note: Fender Musical Instrument Co. is now headquartered in Scottsdale, Arizona after 73 years in Fullerton, California, and Gibson Guitars (as Gibson Brands) declared bankruptcy in 2018 after some ill-considered outside business ventures. Gibson has reorganized in Nashville, Tennessee, after years of business in Kalamazoo, Michigan.
This column can barely scratch the surface of this subject. There are lots of great books and much internet information available, as you would expect. Whether you are a seasoned pro or simply a young player starting out, these sources and resources can assist you in making the decision as to what type or brand of instrument to purchase.
So, cut to now, and Fender has a new line of instruments, and my interest is very piqued indeed by the Fender Ultra HSS Stratocaster. As much as I like the Fender-like qualities of the G&L line — G&L makes many other models, including the ASAT (favored by regional guitar ace Tim Whiteford), Tribute Rampage, Fullerton Standard Legacy, and a great deal more — the video that popped up on YouTube of these new Fender instruments made them look enticing, indeed.
Then again, my band mate Dr. K. just purchased a new PRS — AKA Paul Reed Smith — guitar, and that Godin electric guitar that Toney V. has ... man!
So many guitars, so little storage space. What to do?!
Robbie Stokes is a longtime musician in the Carbondale music scene and the owner of Robco Audio.
Stay up-to-date on what's happening
Receive the latest in local entertainment news in your inbox weekly!