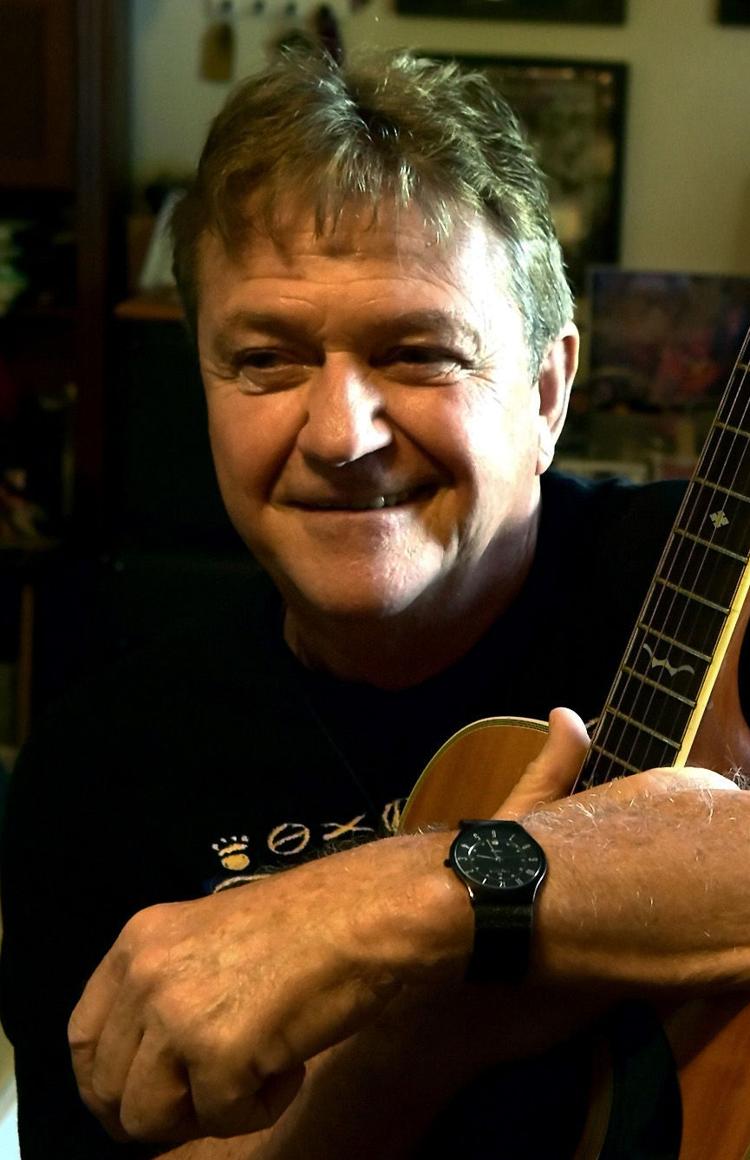 The power of music and the power of love ... in utilizing both we will be closer to the font of goodness and light, harmony and health. I really do not have a better suggestion for music industry souls or the people-at-large.
It has been said, paraphrasing poet William Congreve in 1697, that "music soothes the savage beast," and I think now would be a good time to let it flow. When your head is reeling, get that musical feeling. Humor — even gallows or morbid humor — seems to help some people cope with sudden adverse conditions, and there is plenty of that and other types of humor in music. Whistling in the dark? You bet your bottom B-flat. As the late, great musical iconoclast Frank Zappa put it in the Mothers of Invention record "Just Another Band from LA": "Dog Breath in the Year of the Plague."
So buy an instrument! Pick up the one gathering dust. Listen to the radio. Watch rock, country, jazz or big band movies. It never hurts to "get some perspective" from the great rockumentary (if you will) "Spinal Tap." Tune your piano, as that is a task you can accomplish, at least the basics — I can do it; therefore, so can you. Train your ear. All those CDs piled around, gathering dust? They still work.
Watch "Star Trek," complete with the theme song (by Alexander Courage, et al.) EVERY time, and certainly do so given that William Shatner has turned 89 (as of March 22). Do you have any of his or Leonard Nimoy's records? Neither do I, but they are just a touch away. Shatner, with guitarist Peter Frampton, even covered "Spirit in the Sky," the classic hit from my former employer Norman Greenbaum. With respect, no doubt there are LOTS more mirthful chuckles in the Nimoy/Shatner discography!
You say your kid or grandkid does a cute version of "Jesus Loves Me?" "One Day at a Time?" "What a Friend We have in Jesus?" Take all of that you can get.
One among many important things that humankind did not have in the Middle Ages that can assist us now — though it can also be an annoying time-waster, another story altogether — is electronic communication at near-light speed.
The only way information could be shared back then was IN PERSON, not the safest way to pass along what could be vital data when the fruit-seller, the priest, the fishmonger, your friends and family have or are at risk of acquiring the bubonic plague. Even if you sent a pigeon with a message, a flea carrying the bacterium could jump from that animal to a human.
They did not understand germ theory, so did not know to lockdown or sanitize, although it is said that King Henry VIII locked himself in his bedroom during a plague time, and maybe that helps a bit in explaining his generally terrible rep. The people then knew, by in situ experience, that somehow the illness passed between humans. The long cone of incense and herbs worn around the nose of the medieval physician is today's PPE.
All music then had to be live music! So we can consider ourselves lucky as we have myriad options. As paraphrased slightly from the original aphorism by writer and philosopher George Santayana in 1905 and Winston Churchill's take on same in a speech to the English House of Commons in 1948, those who do not learn from history are destined to repeat it.
From musician and sound/lighting technician Marshall Anderson, the current situation "feels like a dystopian novel," and, indeed, it does. Fans of science fiction might look up some classics to read while listening to Chopin (OK, Wagner, then, "Ride of the Valkyries" from Der Ring des Nibelungen, or Penderecki, perhaps his "Threnody for the Victims of Hiroshima"): "Earth Abides" by George R. Stewart (1949); author Andre Norton's "Star Man's Son," alternately titled "Daybreak 2250 AD" (1968); "When Worlds Collide," also a film of the same title, by Phillip Wylie and Edwin Balmer (1933). I can also recommend "On the Beach," the 1959 film from the book by British/Australian aeronautical engineer and novelist Nevil Shute.
Or just binge-watch "The Walking Dead."
Other notes from the musical front:
From Chicago, my friend, former Carbondale resident, Saluki and current WXRT radio personality Lara Mondae writes on Facebook: "Trying to drown out ALL negativity with music music music…join me! 93XRT." Stream it at wxrt.radio.com.
From Pate Blewett, former Four on the Floor lead singer/rhythm guitarist and now of the Venturis/New Venturis: "Recorded a surf song I wrote in my sleep with Shadi Frick and Jermaine Bollinger in the basement at Low Key Studio (prior to social distancing). I also re-recorded an Eighties-era song I wrote with those two and Robbie."
Got recording gear? Use it!
From Shadi Frick, Carbondale music educator, musician and recording engineer: "It's very easy to get caught up in the negativity that this crazy pandemic has stirred, but times like these can also bring out the best in us. Several local musicians have done closed mic concerts via social media for financial support...and not just for themselves...Some of these closed mic concerts have supported bartenders and other staff of venues that are closed. There are a lot of people hurting, but music can be a great healer. "
In a humorous note showing the power of social media and musician solidarity, my former band mate Julie Sommer from Carbondale rockers St. Stephen's Blues, one of the best singers I have ever worked with, called and texted in from St. Louis, as well for this article. Julie was in the version of our band that included St. Louis radio personality John Carney on percussion.
Julie — I nicknamed her Schmoops, I kid you not — and I met in geology class at SIU around 1993 and have always stayed close. She could move as easily from Edie Brickell and the New Bohemians' "What I Am" to Stevie Nicks/Fleetwood Mac's "Rhiannon" or "Dreams." Along with Lara Ashby, she also sang backup on "Sunshine Happening," the great Jimmy Salatino-penned track on the St. Stephen's Blues record "Epocrypha." I will use the same phrase to describe her that one of my original flight instructors, the late Samuel "Hank" Patchett at Williamson County Airport, said of me (which he probably told everybody!): "You're a natural!"
Julie has a naturally excellent singing voice that flows from her soul, like Southern Illinois gem Wil Maring's voice does. In a bit of serendipity arising from a Facebook post over the weekend, my former bandmate Alfredo Jahn let us know from Dallas, Texas that his son — also a fine musician — was stuck at college in St. Louis without enough bathroom amenities. Apparently I had been somewhat responsible for them being in the same music threads. Julie responded to the post, and she hooked Jahn Jr. up! Now THAT is "new normal" networking!
From Lori Duchesne, on the Facebook group page of the late, great Levon Helm (he of The Band and singer/drummer/mandolinist): "Dear music, thanks for always clearing my head, healing my heart and lifting my spirits."
From a different but related field (transportation) via the Robb Report Online and Paramount Business Jets CEO Richard Zaher: "We've been up all night working on different logistics…we're up 100 to 300 percent on international charter requests, and we're starting to see an increase domestically as well. Charter requests from the New York area are up about 110 percent." Zaher is noticing more requests from diplomats and government officials, as well as from sports teams and entertainers. The company is receiving 30% more bookings than a year ago, but is also experiencing increased cancellations. "They are all related to the coronavirus, and if we end up with a zero-sum game, we'll be happy with that," Zaher says. "But this is not a situation where charters are coming in without any kind of consequence. If this continues, it can't be good long-term for private aviation or the economy. It's healthy for private aviation right now, but the overall situation is not." In case you needed any anecdotes proving that the current crisis is hitting all social strata.
From our semi-retired Springfield friend, former Egyptian Combo/Dr. Bombay/Four on the Floor/St. Stephen's Blues saxophonist and vocalist Kevin J. Cox, who canvassed a few of our Springfield area musician friends: "(Musician) Chaz Blythe says "everything is shut down here in Springfield, no jobs, no gigs but some musicians are counselors and can work from home ...  Blythe's and Bill and Laurie McKenzie's bands the Samba Llamas, the Emerald Underground and the Suburban Mystics are out of work."
A relevant comment from Levon Helm the man himself via AZ Quotes and again the Levon Helm Facebook group page:"Those bad times are important. They give you a chance to practice, listen, take stock, have a life, get your feet back on the ground, and maybe you'll live to tell the story."
That is my primary intent to convey here. Moreover, Keith Richards is still — reportedly — alive!
Finally, Southern Illinois native Steve Lamberson was the drummer of our band Dr. Bombay, sound technician for Nashville's Exit/In and also touring audio engineer for country/R&B legend T. Graham Brown ("I Tell it Like it Used to Be," "Hell and High Water," "Don't Go to Strangers," "Darlene") and Cowpunk Godfathers Jason and the (Nashville) Scorchers. Steve phoned in from Arizona with this to say about Kenny Rogers: "T. Graham Brown, Sawyer Brown and Kenny, 'KR,' used the same company to assist live show productions. When we went out together, I sometimes mixed sound for Kenny's shows. He treated everybody the same and with great respect, called me by name and always shook hands. He had the shiniest shoes and the spiffiest clothes. It seemed like he did not really know how big he actually was in the business."
I am not sure about the rest of you, but in the words of the late "KR's" band the First Edition (in a cool nugget of a Mickey Newbury tune): "I Just Dropped In (To See What Condition My Condition Was In."
Give a darn, people, or at least darn your socks. This, too, shall pass. Rock on!
Robbie Stokes is a longtime musician in the Carbondale music scene and the owner of Robco Audio.
Concerned about COVID-19?
Sign up now to get the most recent coronavirus headlines and other important local and national news sent to your email inbox daily.