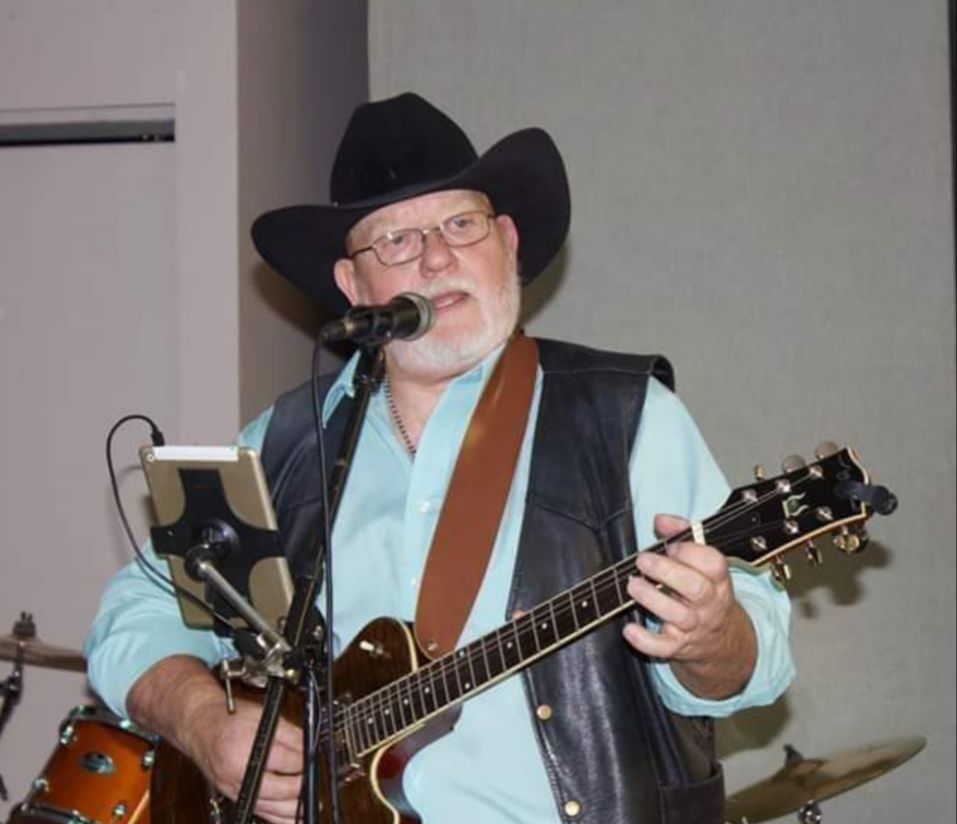 Billy Cole Reed dominated the local country music scene for decades, best known for flawless Elvis Presley sets and an uncanny ability to perfectly replicate any Waylon Jennings vocal or stage mannerism. They even had matching guitars.
During the 1970s and 1980s, the coal industry had the Southern Illinois economy flourishing and the music scene was scalding hot. As Reed's popularity soared, he started leaning more on sidekick Tom Wallace.
"I was a jack of all trades. He had me doing a little bit of everything," Wallace says. "I would play in the band, sing a little bit, run the lights and sound, take money at the door or drive the van. Heck, I was a mechanic, too. I started hanging around Billy in 1973 or 1974 and he put me to work. I just fell into it. I've always felt like it was meant for us to be together."
Reed and Wallace were a modern day Butch Cassidy & The Sundance Kid, so it seemed natural last week when I spotted Wallace walking out of Sam's Club in Marion, he was wearing a mask.
Like Butch and Sundance wreaked havoc on trains and banks, Wallace says the COVID-19 virus is causing the same type of disruption to the area music industry.
"I'm not sure what is going to happen at the end of this," he says. "There are going to be a lot of small places, the little mom and pop watering holes, that don't make it. They haven't had any business in two months. There was no income to pay the bills.
"Now, you have to buy all new stock, pay taxes and renew your liquor license. It gets to a point where the bucket is dry. It's like starting over, a matter of survival. I've been on this earth a long time and ain't never seen anything like it."
Once clubs are again fully operational, it will be survival of the fittest. The proverbial cream will rise to the top as entertainers battle for jobs at fewer venues.
"There has always been a rivalry between musicians, bands, DJs and karaoke shows," says the 71-year-old Wallace, a 1969 graduate of Johnston City High School. He grew up in the "Johnny Bull Hill" neighborhood, located behind Jefferson School.
"The competition has always been with yourself. No two crowds are the same. You learn to read your audience and give them what they want. If you can't do that, you're not going to last long."
Wallace is a one-man band. After plugging in his keyboard and sound system, all the pressure is on him. Most of the shows are explosive fun, but there is the occasional flop.
"When it clicks, it's a fast-movin' train. It's over before you realize it and you're not ready to quit," Wallace confesses. "Sometimes, and it's not very often, no matter what you do, it ain't gonna work. You go into self-preservation mode. You keep grinding it out through the good times and bad times. Music is the worst addiction in the world."
When laws were correctly strengthened in an effort to eliminate drinking and driving, bar business suffered, forcing Reed to quit using a full-time band. With his enormous talent, it was easy for him to travel all over Southern Illinois and work a crowd into a frenzy as he sang and played guitar or keyboards.
It was Reed that tricked Wallace into starting his own solo show.
"I was taking a break from music. I had been out of the business 14 or 15 days," Wallace jokes. "Billy called and bet me I couldn't work a solo show of my own. I told him I most certainly could. He said, 'Good, I've double booked myself and I need you to do play a couple hours at the Lake of Egypt until I can get there.' I played two hours and could've played 12. I had a ball and was hooked."
Wallace and Reed played hundreds of shows together. The schedule lightened as Reed's health failed. Devastatingly for Wallace, Reed died Jan. 24, 2012.
Wallace served as master of ceremonies at Reed's funeral.
From 2012 to 2018, Wallace was sound engineer for the Southern Illinois Opry, held monthly at the Herrin Civic Center. Opry performances have been indefinitely suspended.
"People were driving to Kentucky or Nashville to see live music and we had a better show for less money," he says. "It's disappointing that we couldn't get the support we needed. We had some great sponsors and used as much local talent as possible. The cost of putting on the shows was amazing. It's sad more people didn't show up."
Wallace says he still plays over 100 shows a year, plus several benefits and fundraisers.
"Life is a big adventure. I have a lot of tricks I haven't pulled yet. Age doesn't mean anything to me. I still plant a garden, mow the yard and ride my bike. I've always said I'll be the only guy in the nursing home with a keyboard strapped to his wheelchair," he says.
Wallace isn't slowing down anytime soon.