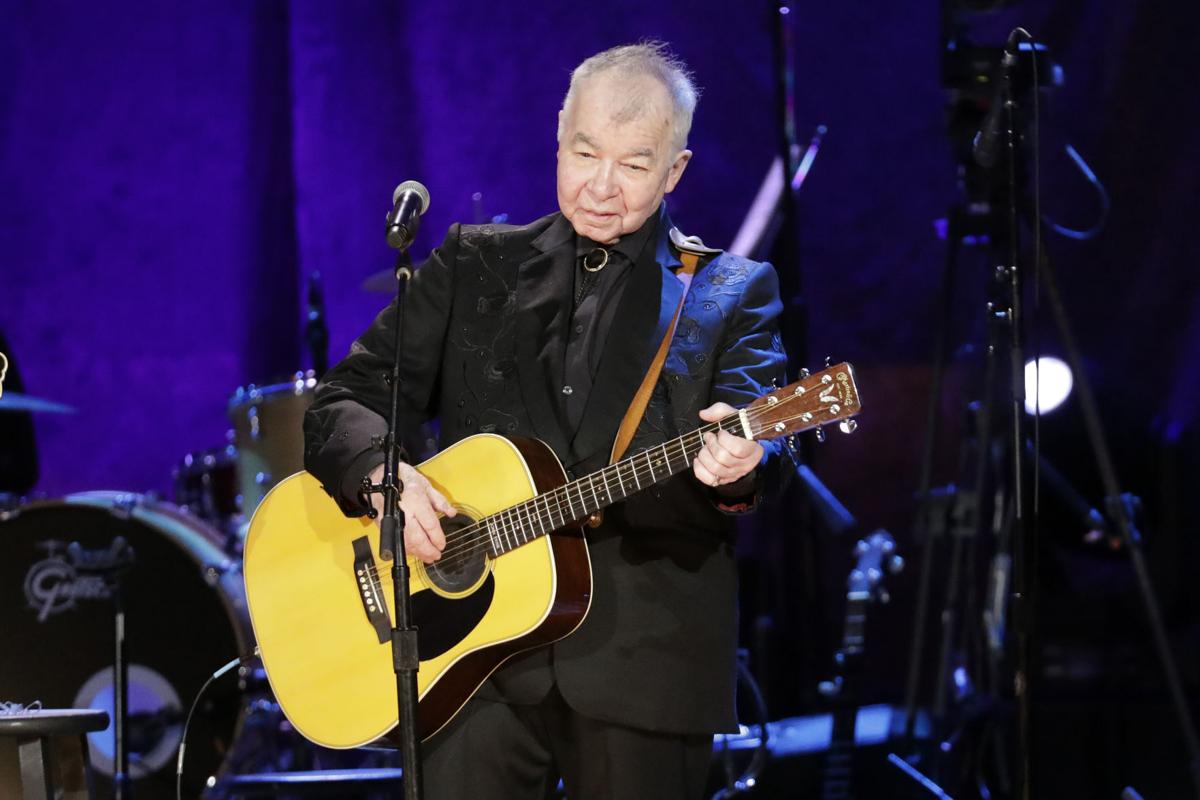 Wading through a never-ending cesspool of tragic events that surrounded country music over the past 12 months, last week I mentally started formulating a year-in-review story.
When the COVID-19 pandemic caused the IHSA and NCAA to cancel high school and college basketball championship tournaments in March, the music world quickly followed. All live performances were immediately halted, from solo gigs at the corner bar to sold-out mega-festivals.
The seriousness of the disease got ugly quickly.
On March 29, Joe Diffie died from COVID complications. He was just 61 and two months earlier had performed at the Marion Cultural & Civic Center. In a chilling flash, "The Pickup Man" was gone.
Diffie's death started a flood of high-profile deaths in the industry the included superstars like Charley Pride, Kenny Rogers and Charlie Daniels, and even more irreplaceable role players also perished, like fabled drummers Paul English (Willie Nelson) and W.S. "Fluke" Holland (Johnny Cash).
Memories of these celebrated entertainers will last forever.
As a member of The Statler Brothers, Harold Reid was always the prankster, constantly goofing around on stage, but his timing was always impeccable when he added his signature bass vocals to hits like "Bed of Roses," "Flowers on the Wall" and "Do You Know You Are my Sunshine."
Mac Davis was a talented actor, had his own variety television program and the ability to cover a broad range of emotions with songs like "Baby Don't Get Hooked on Me," "It's Hard to Be Humble" and "In the Ghetto," which he wrote for Elvis Presley.
On a personal level, the music I'm going to miss most came from the trio of Billy Joe Shaver, Jerry Jeff Walker and John Prine.
Shaver is best known for threatening Waylon Jennings with bodily harm if he didn't listen to a solid batch of songs he had written. Accompanied by two body guards, Jennings was impressed by Shaver's grit and gave him one shot to impress him.
Jennings was enthralled by song after song. Shaver wrote every tune on Jennings' renowned "Honky Tonk Heroes" album. A unique stylist with absolutely zero mainstream radio support, Shaver cut to the soul with tunes like "Live Forever" and "When Fallen Angels Fly."
Walker was an icon on the Texas music scene, with songs like "Sangria Wine," "Gettin' By," "Mr. Bojangles," "Navajo Rug," "Up Against the Wall, Red Neck Mother" and "London Homesick Blues." If you are having a bad day, just listen to "Cowboy Boots & Bathin' Suits." It's cheaper than going to therapy.
Prine is the loss that hurts most. He was plain common folk and one of the most prolific songwriters that every lived. A small sample of the three-minute masterpieces he created includes: "Sam Stone," "Hello in There," "Souvenirs," "Angel From Montgomery," "Paradise" and "Illegal Smile."
A former Chicago mailman, Prine's last work may have been his best. His award-winning 2018 "Tree of Forgiveness" album contains gargantuan efforts "Knockin' on Your Screen Door," "When I Get to Heaven" and "Summer's End," a special cut which hits the listener like a sledgehammer. Get out the tissue.
The death of Doug Supernaw had a local connection. The "I Don't Call Him Daddy" singer was raised in Texas, but his mother (Rosanne Tyner) was a graduate of Johnston City High School. He lived on the family farm a couple miles north of the school for a decade and was involved in many well-known escapades before moving back to the Lone Star state two years ago. He died of lung cancer on Nov. 13.
Just when it seemed like the tidal wave of fatalities and bad news would subside, it only got worse.
On Dec. 21, 78-year old trendsetter K.T. Oslin, who had battled Parkinson's disease for years, died of COVID complications. She was best know for tunes like: "Do Ya," "80's Ladies" and "I'll Always Come Back." Her mantel was covered with awards from the Country Music Association, Academy of Country Music and Grammys.
Then, a pair of tragic events occurred nearly simultaneously early Christmas Day.
As he was having his morning coffee, bluegrass guitar legend Tony Rice died unexpectedly at his home in North Carolina. In the mid-1970s, he was a member of JD Crowe & The New South with Jerry Douglas and Ricky Skaggs.
"Tony Rice was the single most influential acoustic guitar player in the last 50 years," Skaggs stated in a social media tribute.
Before Rice's death was even announced, a recreational vehicle filled with explosives decimated downtown Nashville, causing major damage to 40 structures and several injuries, but miraculously no one was killed besides the suicide bomber.
Happily, 2020 didn't crush everybody. As a matter of fact, Lance Miller thrived.
A native of Fairfield, Miller was longtime lead singer for local band Jackson Junction. Hearing him sing "George Jones and Jesus" at Fred's Dance Barn in the early 1990s was country music nirvana.
Miller migrated to Nashville in 1995 and placed fourth on the "Nashville Star" talent search in 2004. He inked his first No. 1 single, "Drink to that All Night" for Jerrod Neimann, in 2013.
For the next seven years, he kept "chiseling on the rock" and finally hit the songwriting jackpot in November when he wrote Tim McGraw's chart-topping single "I Called Mama." Incredibly, he was back at No. 1 two weeks later with "Everywhere But On" for Matt Stell.
It's been a pretty good year for Drew Baldridge of Patoka, too. On March 16, he got engaged in Aruba. His march to the alter is being documented on a series of "Becoming Baldridge" YouTube videos.
Baldridge was able to take a song he had written, "Senior Year," and perform it at many virtual high school graduation ceremonies throughout the year.
In the summer, when a friend asked him to play on a Kentucky Lake boat dock for people floating nearby, it inspired a "Baldridge & Bonfires" Tour that took him to intimate, socially distanced concerts in backyards of fans from coast-to-coast.
No one is praying for the eradication of COVID-19 any harder than the local and national music community. The return of a vibrant local music scene and major concerts to venues throughout the Heartland would be the best way to honor the memories of those who fell victim to the virus in 2020.