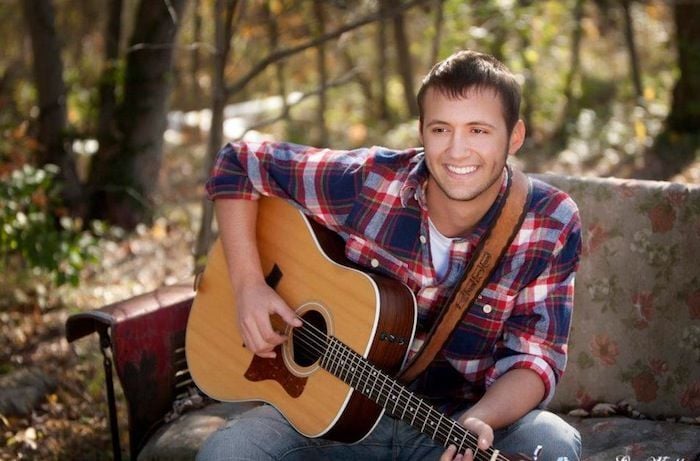 For the second time in as many weeks, a productive Nashville songwriter with strong Southern Illinois ties and a massive local fan base has signed a publishing contract with one of the top companies in the industry.
This time, it was 28-year old Drew Baldridge of Patoka inking the career-changing deal. He signed a global publishing contract with prestigious Sony Music Publishing last week.
Sony Music is home to some of the best writers in country music, including Miranda Lambert and Luke Bryan, plus superstars from other genres like Lady Gaga, Ed Sheeran, Pharrell Williams and Cardi B. The company owns the classic catalogues of The Beatles, Michael Jackson and The Rolling Stones.
Because of the innovative techniques Baldridge has developed and mastered to promote himself as a total entertainment package, Sony aggressively sought to add his talent and rapidly increasing popularity to its world-renown roster of clients.
 "As a songwriter, Drew has experienced a breakthrough to another level," says Sony Music Publishing Nashville CEO Rusty Gaston. "Drawing from his years of fan engagement and building his business, his songs are rich with emotion and heart that connects with the country audience. In a time where it's easy to make excuses, Drew it cutting his own path — be it touring or on TikTok. We couldn't be more excited for what's ahead in his career."
Gaston's point is proven by the way Baldridge relentlessly attacks through social media.
Solidly establishing himself as a potential replacement for Kenny Chesney as the king crooner for sun-bleached beach songs, Baldridge has received millions of streams for currently single, "Beach Ain't One," a catchy tune about an individual sorting through life's common problems, which all can be erased with a quick trip for a sand-and-surf fix.
He is promoting the song even harder and taking it to new levels of national popularity as the Texas Roadhouse Artist of the Month.
Since surrendering a baseball scholarship at Kaskaskia Community College a decade ago and migrating to Music City to totally dedicate himself to becoming a successful country music artist, Baldridge has been attacking from every conceivable angle.
Gaston has been watching from a distance, observing Baldridge build his brand through perseverance and hard work. He was impressed with the way the singer would release material in small batches, keeping fans on the edge of their seats, always wanting more.
Along the way, the writing got better and better. Then, he became close friends with Chris Lucas and Preston Brust and before the pandemic was touring extensively with their band LoCash.
Baldridge says he is thankful Gaston has been a long-time advocate and is ready to take his skills to the next level at Sony.
"Rusty has been a champion of mine since I moved to Nashville," Baldridge says. "I am so excited to be working with him and everyone at Sony Music Publishing. So excited to start the next chapter of my songwriting career and can't wait to see where these next songs take us on this musical journey. A big thank you to everyone that has supported me this far. This is just the beginning. Let's do this thing!"
While COVID-19 had the nation locked down tight, Baldridge started thinking outside of the box last fall on how to get back on the road.
He toured from coast-to-coast doing small, intimate shows literally in the backyards of fans around bonfires. The concept worked so well, he is currently in the middle of "Baldridge & Bonfires: Part Two."
He will perform seven shows over eight days from April 23 to 30 in Nevada, California and Michigan, before playing a local party in Whittington on May 1 and Effingham May 2.  All events are private and can be attended through invitation only.
Playing a recent show at the Grand Ole Opry was a pretty big deal for the lanky singer, a fervent St. Louis Cardinals fan. However, maybe the most important date on his life is looming just 16 days away.
On May 8, Baldridge is scheduled to marry fiancé Katie Kraus. He was going to propose on an unforgettable Caribbean getaway, but pandemic travel restrictions nearly wrecked those plans. He was able to get a last-minute flight to Cancun last year and popped the big question — on a beach.
The couple's path to the alter has been well documented on a YouTube series titled, Becoming Baldridge.
As a testimony to his love for his future wife, Baldridge composed and recorded the song "That's You," and posted it on Spotify. The response was overwhelming, with over 500,000 rapid streams, leading to a feature story in People magazine.
 "It's crazy," Baldridge says. "I had no idea the fans would blow it up so fast."
It's those frequent blasts of powerful creative energy that makes the executives at Sony Music Publishing overflow with confidence that they have added a potential superstar to their team of all-stars.