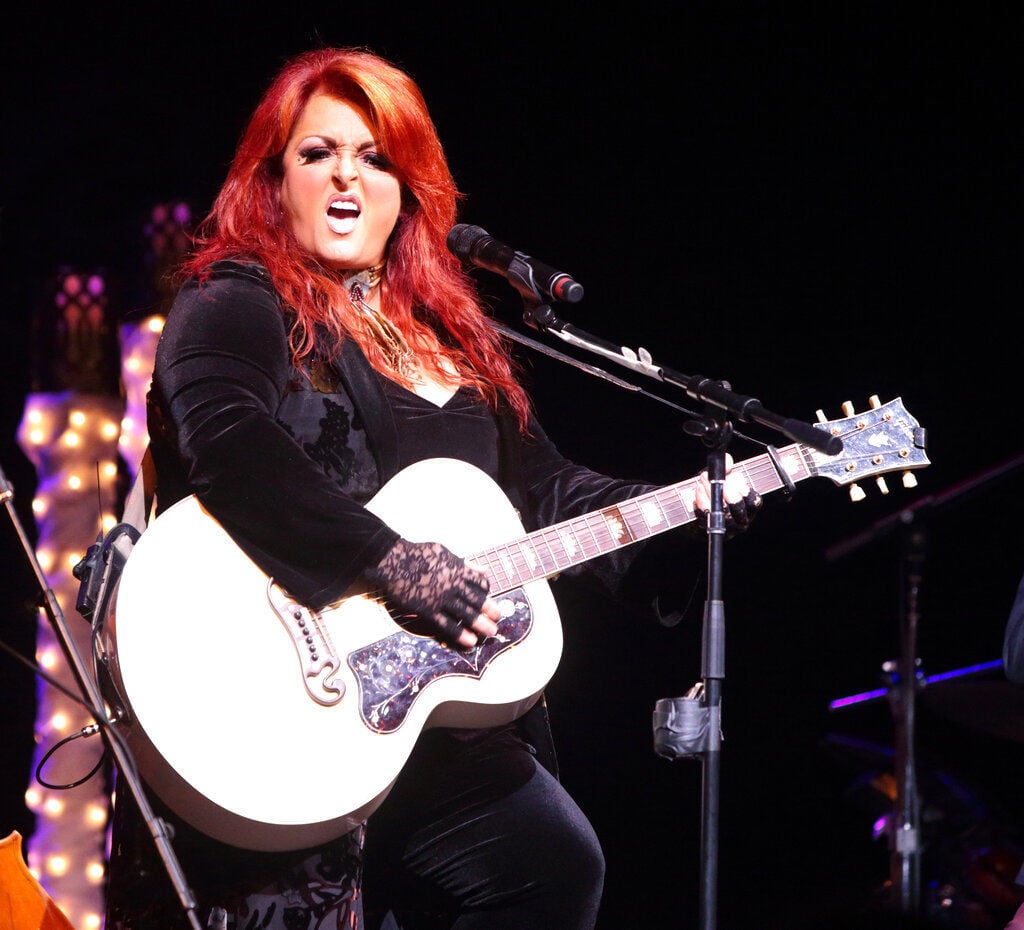 One of the most instantly recognizable voices in country music history will perform a benefit concert in Harrisburg in just 13 days.
Known simply as Wynonna, she climbed to the top of the Billboard charts in 1992 with her first three single releases, which included "She Is His Only Need," "I Saw The Light" and "No One Else On Earth."
Eleven times she cracked the elusive Top 10.
Before her solo career, however, she achieved her greatest fame when she partnered with her mother Naomi to form The Judds, a breathtaking duo that dazzled the country music world with back-to-back hits "Mama He's Crazy" and "Why Not Me," leading to a win of the prestigious Horizon Award from the Country Music Association in 1984.
The Judds dominated the CMA's for seven years, winning Group of the Year four straight years starting in 1985, then reeling off three consecutive Duo of the Year wins beginning in 1986.
The mountain of accolades was created by the phenomenal lead vocal of Wynonna, displayed to pure perfection on a trio of Grammy Award winning tunes, including: "Grandpa (Tell Me 'Bout The Good Old Days)," "Love Can Build A Bridge" and "Give A Little Love."
In one of the most prolific hit-making stretches in Billboard history, from 1984-89 The Judds reached No. 1 with 14 of 16 single releases.
Wynonna will be in concert at the Saline Country Fairgrounds in Harrisburg at 7 p.m. on April 14. Tickets are $25 and can be purchased at www.eventsbright.com. There are only 200 seats remaining.
Proceeds from the show will be used by Coleman Tri-County Services Inc. in Harrisburg to provide a variety of mental health counseling services to residents in 31 Southern Illinois counties.
The show is the brainchild of Lisa Knight, a popular area gospel singer that has been employed by Coleman Tri-County for 34 years.
"People are tired of being shut into their homes because of COVID. They are ready for some high quality entertainment," Knight says. "Wynonna is an amazing singer. She sings with so much emotion. It's music that comes straight from the heart."
Event parking is $10, but the fee will be reduced to $5 if a patron will bring a non-perishable food product that will be donated to Heaven's Kitchen in Harrisburg.
Knight says social distancing guidelines will be followed to help prevent the spread of COVID-19.
"We are going to follow established protocol, but the bottom line is, if you are still uncomfortable in a crowd, don't come," Knight says.
Knight originally considered Gretchen Wilson to headline the benefit, but received a little push back when she bounced the idea off a contact in Nashville, the former road manager for legendary gospel singer Dottie Rambo.
"He said, 'I know Wynonna. Let's ask her,'" Knight says.
To finance the show, Knight requested a $7,000 donation from the Saline County Tourism Board that was approved unanimously.
"This is a fantastic opportunity to bring people into the area," says tourism board member Eric Gregg. "Lisa is a good steward of finances. Each year, she puts on the 'Haunted Forrest' at the fairground that draws 10,000 to 12,000 people. That gives an enormous boost to the local economy,"
With money in hand, Knight was able to make an offer to Wynonna, which she quickly rejected. Then, after contemplating the positive effect of adding funds to the counseling coffers, Knight said Wynonna called back in a couple hours and agreed to perform at a substantially reduced rate.
"We are so excited. You can see God's hand at a work. We are praying for a sold out show and great weather," Knight says.
This will be an acoustic show and is being billed at "An Evening with Wynonna and Cactus."
Cactus Moser is the former drummer for Highway 101. The band toured with The Judds in the 1980s and Moser became close friends with the fiery redheaded singer.
After a long courtship, in the summer of 2012, he married Wynonna on Judd's farm in Leipers Fork, Tennessee. The vows were put to a serious test a few months later when Moser was involved in a horrific motor cycle accident and had to have a leg amputated.
Moser has played drums in Wynonna's band for several years.
"Getting to do this musical part together, instead of separate, is a bonus," Moser told The Boot last June. "When you love what you do and love each other, it's perfect."
The 56-year old Judd was born in Ashland, Kentucky. Her mother moved Wynonna and her sister Ashley to Los Angeles in 1968, then migrated back to Kentucky. After receiving a guitar one Christmas, Wynonna started learning the country songs her mom loved and Naomi would add harmony.
Convinced the duo had professional potential, Naomi moved the family to Nashville in 1979. They got their big break in 1983, when a youngster Naomi cared for as a nurse happened to be a music executive's child. The good deed earned an audition that led to a record deal with RCA and immediate gigantic success.
Naomi contracted Hepatitis C and retired from The Judds in 1991, paving the way for Wynonna's solo career.