In the timeless and undying words of the late Jim Morrison, local music fans can venture "down to the roadhouse and have themselves a real good time."
The unforgettable lyrics from the Doors classic "Roadhouse Blues" are especially applicable this weekend as over 3,000 free tickets have been distributed for an all-day music extravaganza Saturday, featuring Red Dirt music superstars Whiskey Myers and hard-rocking opening act The Black Moods.
They will be appearing at Roadhouse Harley-Davidson in Mount Vernon as the centerpiece of the Ash Bash Music Festival, a yearly event held to raise money for miscellaneous expenses incurred by area patients going to the Siteman Cancer Center, Barnes Hospital and the St. Louis Children's Hospital.
The event was created in memory of 23-year-old music lover Ashton Ilbery, who died in 2011 of Non-Hodgkin lymphoma.
The timing could not be any better for securing the services of these two national acts, both on the cusp of greatness in the music world, says Roadhouse HD marketing director Kari Lowery.
"The popularity of these bands is skyrocketing. They are gaining major momentum daily on the national level. We were lucky to have signed them just as they are starting to take off. I believe in six months they will be superstars," Lowery says.
The music will kickoff at 2 p.m. Saturday with performances by a secret list of local bands. The featured groups will take the stage after 6 p.m.
Besides a day full of music from various genres, there will be food and beverage vendors, helicopter rides, plus live and silent auctions.
This outdoor event will be held rain or shine and is open to all ages.
Lawn chairs are permitted.
Although the concert is free, Lowery says a ticket is required for entry. Tickets can be picked up at Roadhouse HD, located at 205 N. 44th St. in Mount Vernon, or call the dealership at 618-244-4116, and they will be e-mailed.
Inspired by the infectious signature sound of Lynyrd Skynyrd and Waylon Jennings, the nucleus of Whiskey Myers was shaped when Texas friends Cody Cannon and Cody Tate started marathon guitar jams sessions fueled by classic outlaw music.
Through the years, the duo of lead singer Cannon and lead guitarist Tate added drummer Jeff Hogg, bass guitarist Jamey Gleaven and percussionist Tony Kent, expanding to a tight five-piece unit that has made a serious impact on the fertile Red Dirt music scene.
The band has released four studio albums. They developed a large base with debut "Road of Life" and became stars throughout Texas with follow-up "Firewater," which climbed to No. 1 on the iTunes Country Chart.
Whiskey Myers returned to the top of the iTunes Chart with "Early Morning Shakes" in 2014. Both "Early Morning Shakes" and the Dave Cobb-produced "Mud" in 2016, cracked the Billboard Albums Top 10, with "Mud" soaring all the way to No. 4.
Recently, the band has received a huge boost from cable television. Their tune "On the River" was used on Episode 1 of the Paramount Network original series "Yellowstone," starring Kevin Costner. On Episode 4, their song "Frogman" was played and the band performed a live version of "Stone" at the end of the show.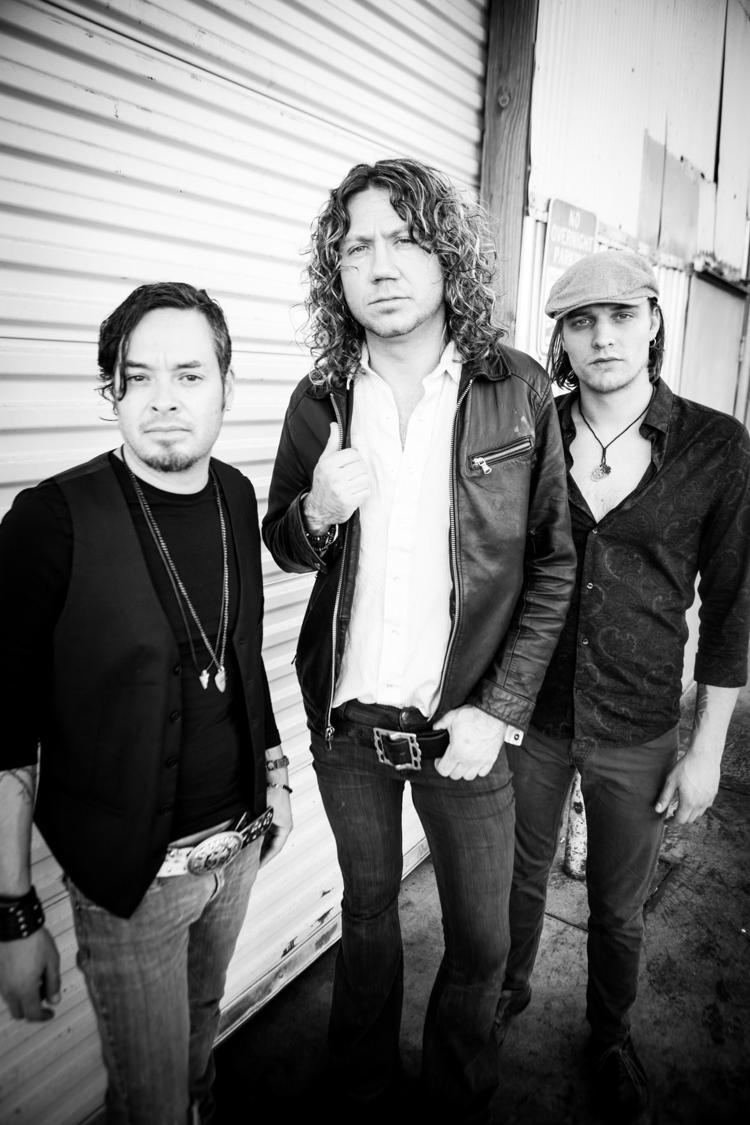 The Black Moods is a hard-rocking trio from the Phoenix area. "Bella Donna" is their latest single released to radio.
Front man Josh Kennedy, who with his long, golden hair bears a close resemblance to rock 'n' roll icon Robert Plant, says the group would rather play for a rowdy live audience than spend time in the serenity of a recording studio.
"You can shove us in the corner without a PA and we will play just as hard as we do in front of thousands. Our goal is always the same — to blow people away," Kennedy says. "We prefer doing three or four nights a week playing shows, making new friends and fans, and feeling the connection that drove us to want to be musicians in the first place."
Other members of the band are drummer Chico Daiz and bass guitarist Jordan Hoffman. All three contribute vocally.
The band was formed in 2012 in time to perform at The Rocky Point Rally in Mexico, known as the largest motorcycle fiesta south of the border. The band's last album "Medicine" was released by Sony Records in 2016. Popular songs by the band include "Someone to Save You," "Like a Wave" and "Hey You."